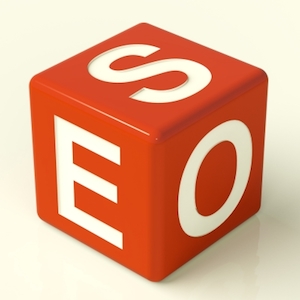 As you're probably aware, over-reliance on one source of traffic can be fatal for a marketing strategy. Google proved this when they implemented the Panda and Penguin updates that ended the eras of "keyword-rich" content mill garbage and threw out a lot of people from the search results who were gaming the system.
Plus, SEO takes up a ton of time and resources that you might be able to put into even more effective methods of drawing traffic. If you don't have the time and money to build more backlinks and generate more content than your competitors, chances are, you're not going to pull in the biggest and baddest keywords, anyway.
So let's explore some other ways to go about it. This article will focus both on how to pull in initial traffic and how to get people to return once they've had the first taste of your site.
Initial Traffic
To get those first visitors to your site, you can:
Write Content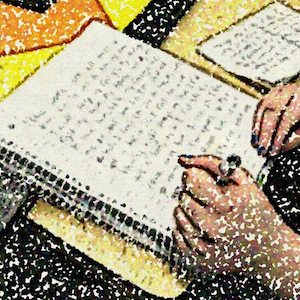 Other than your product descriptions, that is. There's no better way to pull in traffic than to write things that are worth sharing, so if you're knowledgable about the products you're selling, try blogging about them. This serves several other purposes, as well. A good blog can be fantastic for building your brand identity and helping to increase engagement with your store, serve as a source for product recommendations, help readers figure out what item would be best for their needs, and establish you as someone who really knows what you're selling.
Plus, it's a prerequisite for the next tip…
Find and Pull Method
If you've gotten your blog established already, there are ways to find other popular blogs in your niche and bring their traffic toward yours.
Here's one: first, you need to find out about relevant posts on high-traffic blogs as soon as they're published. This can be done with Google Alerts. Set it to email you as soon as a popular blogger writes an article closely related to a post you've published in the past. For the second step, actually read it and write out a relevant and helpful comment, one that genuinely builds on the original post's advice, and link your name to a relevant post you've written instead of your blog's homepage. That way, click-throughs take visitors directly to something they'd already be interested in, making them instantly engaged and more likely to return.
Linkbuilding
Linkbuilding, the process of getting people to link to your site, can be done in person or online. Despite how the term might suggest building a database and using some advanced linking program, it just boils down to asking.
This can also take the form of connecting with influencers. Influencers, on the internet, are most often bloggers, vloggers, and press. Some of them have quite large followings that trust their advice on what types of products are the best, so it's not a bad idea to shove your store and its offers in front of their faces to see what they think about it. This is one of the few phases that can be done locally, too. If you'd be interested in "getting known" as a local business, you can reach out to papers in your area and see if they'd be willing to write about you. Shopify has some ideas for the specific text of the messages you can use to reach influencers that you might want to check out.
Finally, you can reverse the roles a bit and highlight your influencers first. For example, if you're having trouble reaching a popular personality, why not write an article on "The Top 10 [insert your product here] Reviewers," send it to them, then see who they share it with?
Be A Case Study
Businesses always need testimonials about how well their product or service works. If you use a service, and you get some good experience out of it that you think might be worth putting into a testimonial that can go on their site, send them a detailed breakdown of how the product helped you, making sure to include a conveniently-worded quote they can just drop in, and request they provide a link back to your site. This can send you a decent amount of traffic, depending on how busy they are.
Getting People to Return
"Okay," you're saying, "All that stuff is nice, but it's not of much use if I can't retain that traffic." And you'd be right—visitors who return to e-commerce sites drastically outperform newbies, spending an average of five and a half minutes browsing compared to new viewers' two and a half. And they not only spend more time, they purchase more and are more likely to become unofficial spokespeople for your brand.
Here are a few ways you can bring customers back in after the first time.
Get Them to Sign Up for an Email List
Yes, you can use ads to retarget. But this is risky, as so much of it depends on your marketing strategy. If you just show ads to anyone who's looked at your site recently, you'll be wasting your time chasing customers who were never interested in buying in the first place, and the few that are may not make up for all the money you threw at the many that aren't.
The absolute best way to get people to return to a site—better than ads, better than RSS, and much better than a Facebook like or Twitter follow—is to convince them to sign up for your email newsletter. Email consistently pulls much more effectively than any other form of retargeting.
Communicate With Customers After Their Orders
It's imperative to follow up with customers after their order has been placed, and to send them periodic reminders that you exist, as well as incentives to keep spending money with you. This can be done with coupon codes or a loyalty program. Also, if you're a service or software-based business, and you have a returning customer—or a free user, if you have a free version—that you'd like to purchase a subscription, the best way is often through a free trial of the premium service.
Work On Improving User-Friendliness
Sometimes the best way to retain customers is to streamline your site and remove any annoying hassles that might make it a pain to use. You'll also want to survey your site's users occasionally to make sure its design and services are actually working for them. The best time to do this is after they complete a purchase or goal.
However, the best thing you can do for your user-friendliness, and your customer retention in general, is to improve your customer service. Research has shown that the majority of people who switch their loyalty to a certain brand do it after a particularly bad customer service experience. So cut down on the potential for those.
Conclusion
Despite all the hype over it, SEO is nowhere near the end-all be-all of traffic generation. In fact, it's a relatively small part of it. Not to mention that referrals and returning traffic are often better for business than SEO traffic, as people who've followed a link to your site are more likely to know what attracted them to it and why they're there.
So keep working on alternative methods, and you might even find they work better than your SEO efforts. Any more tips or tricks for this? What methods have you, personally, found works best? And how much of your customer base comes from non-SEO traffic? Let me know in the comments.
Image: SEO Planter, Denise Krebs, Chris Perriman