Towards the end of last year I happened upon a massive traffic jam caused by cab drivers who'd climbed out of their vehicles to gridlock central London protesting Uber. Similar protests took place in France and mostly recently in Indonesia. Why the fuss?
Disruption by the sharing economy.
You can rue the day someone bumps you out of the market with their great idea, but you can't stop them by simply shaking a fist.
A shift in societal values and advances in technology birthed this new way of doing business, and it's shaking up established practices. The teenage tech wizards with their laptops and bright ideas are coming, and no one can afford to sit back and smile derisively.
Interested in learning more about the shared economy and the implications for eCommerce?
The world has revealed its voracious appetite for the sharing-based economy, and here's where this gets interesting for WooCommerce store owners: the means of despatch is most frequently eCommerce.
If you've got an online store, there is a way that the sharing economy will or could impact your business. Maybe you need to shape up so you don't get disrupted, maybe there is a missed opportunity — either way, it's worth your attention.
Read on as we take a deep dive into the evolution of the sharing economy with lessons from pioneers in the fashion industry, tips for capitalising on opportunity and mitigating risk for consumer goods, and how to apply these learnings to your own store.
The sharing economy explained
The sharing economy is a socio-economic ecosystem built around the sharing of human, physical, and intellectual resources. It includes the shared creation, production, distribution, trade and consumption of goods and services by different people and organisations.
— thepeoplewhoshare.com
Translation: the sharing economy is a new way of doing business, of selling, and getting what we need — and from one another rather than shops or businesses. It connects people and resources, it facilitates exchange and thriftiness (think Airbnb), it allows individuals to monetize underutilized assets, it prevents wastage, and that's just the beginning.
Three leading ways the sharing economy currently appears:
Connecting spare capacity with demand — like borrowmydoggy.com, airbnb.com, zipcar.com
Collaborative consumption — more of a social exchange, like walking tours
Transactions that offer temporary access instead of ownership — ex. clothing rental services, like renttherunway.com
44% of US adults are familiar with the sharing economy and 19% of the total US adult population has engaged in a sharing economy transaction.
— PWC Paper on the Sharing Economy
We've always been able to lend and borrow, but the past decade has seen a massive surge. What changed, and why do we see this uptake now?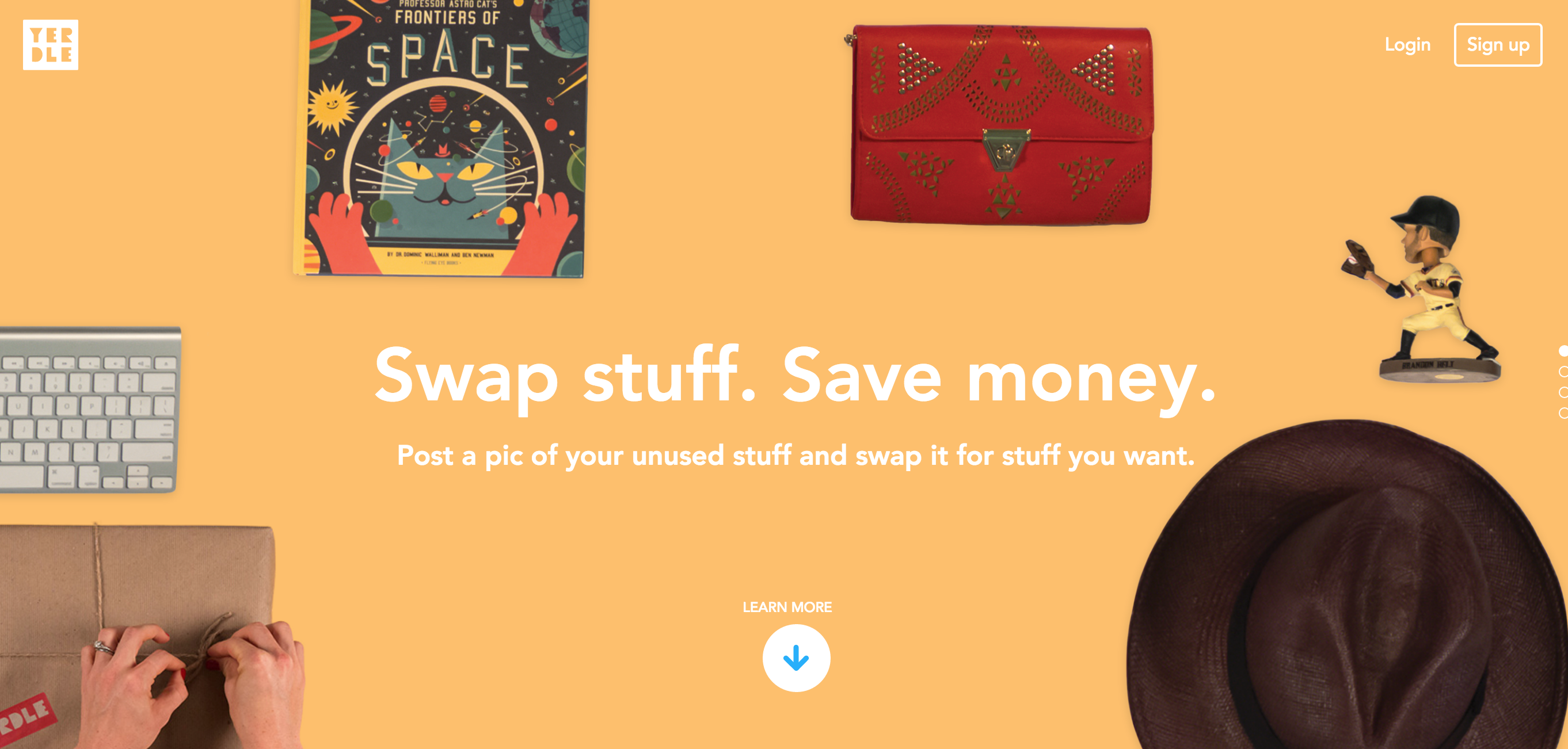 A shift in values, advancements in technology, and social media possibilities
A 2011 survey by BAV Consulting showed that 66% of consumers (and 77% of millennials) preferred a pared down lifestyle with fewer possessions.
Millennials place less emphasis on owning and more on sharing, bartering, and trading to access coveted goods. The future of consumption would appear to be access over ownership.
The ability to monetize underutilized assets, or to forgo buying those assets altogether, has dramatically upended consumer purchase behavior, particularly when it comes to big ticket items.
— PWC Paper on the Sharing Economy
Sounds green, doesn't it?
Another shift has been in the world's unwillingness to wait. A thirst for instant gratification is the hallmark of our generation, and technology has played its part in facilitating this. Apps and APIs have made it possible for businesses to meet consumer needs quickly, creating opportunity for services like Uber and Deliveroo, saving minutes and circumventing the need to carry cash.
And finally, there's the rise of social media.
A sixth of the world's population is on Facebook. Stop and think for a moment that there is no other entity that so unilaterally binds us, and it's run for profit. While that's a bit scary, we do have social media to thank for creating trust in eCommerce and online services via social recommendations.
With Airbnb, I think people thought it was crazy at first to let strangers into your house. But this ecosystem of having reviews and people really caring about their reviews and online reputation has shown that most of the time people are very careful and almost generous with their stuff.
— Daryl Weber, Global Director of Creative Strategy at The Coca-Cola Company
Step aside B2C, consumers are doing it for themselves. We are starting to trust each other and think sideways, which is pretty awesome.
Why consumers like the sharing economy: less waste, better quality, and revenue
There are a lot of reasons people love the sharing economy, and I've pulled out a few that stand out.
It reduces waste and excess
Anywhere there is a lot of waste going on, like the kitchen space or the car not being used, it feels like that's an opportunity for sharing to come in and help reduce the waste.
— PWC Paper on the Sharing Economy
A few inspiring examples:
Yerdle: an app designed to enable people to give away their stuff in exchange for credits they can use to "buy" other people's castoffs.
Spinlister: a peer-to-peer marketplace for renting bikes, skis, surfboards and other sporting equipment
Kidizen: a mobile, peer-to-peer marketplace allowing parents to buy and sell their children's clothing, toys, shoes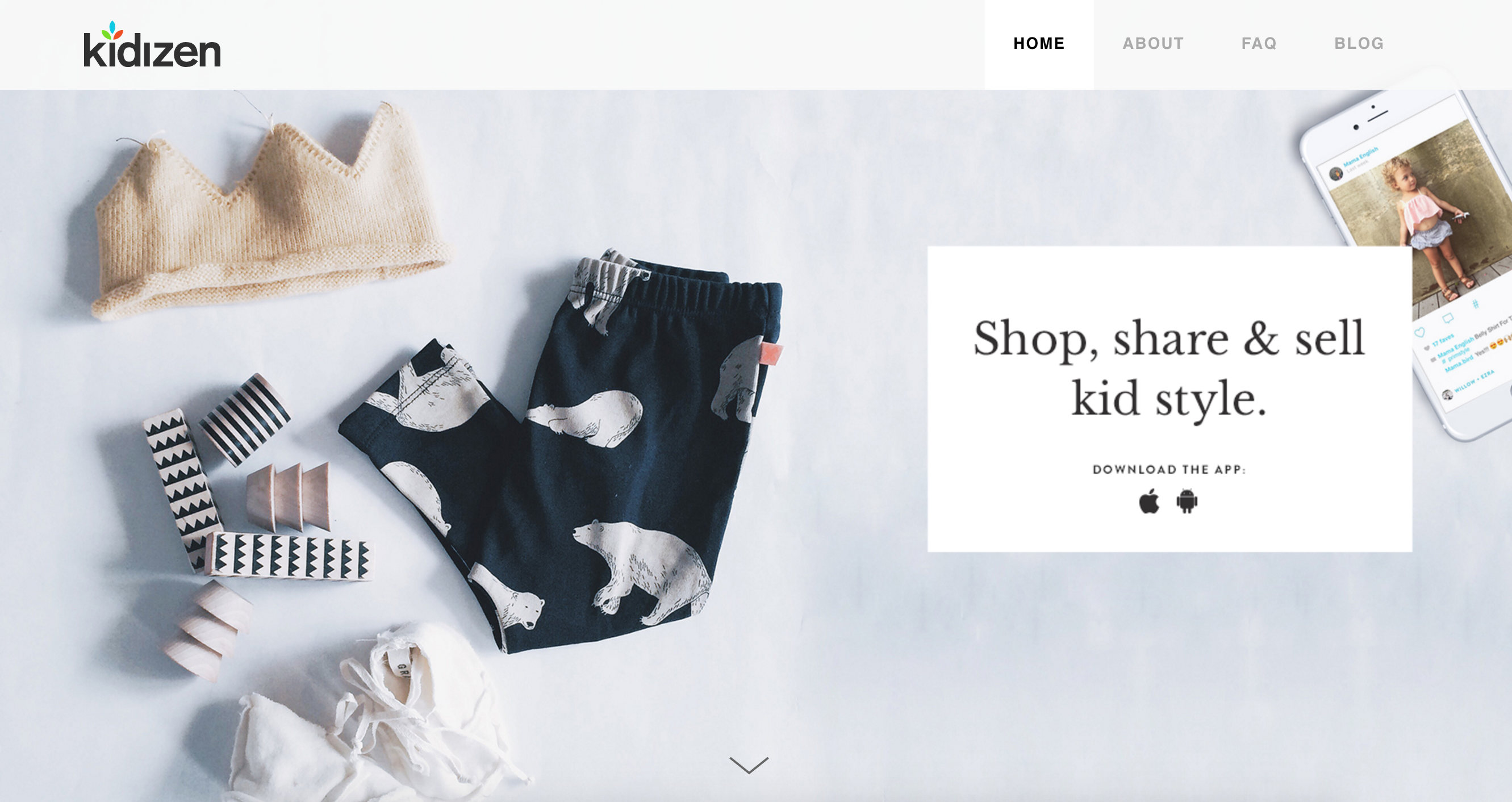 It encourages high quality over cheap
If you missed The Story of Stuff when it came out years ago I recommend watching it for a quick lesson in how big businesses drive consumption with redundancy. The world believes in high quality because of the durability and resale value.
In the sharing economy, quality matters. Hardware will be as much about enduring function as it is about form. As the saying goes, "I don't need a drill. I need a hole in my wall."
— FMI report
In some ways this creates a tension with the idea of rental, but there is room for both. For example, in clothing: purchase a few high quality items, create a lean wardrobe, and supplement (or fund) this with borrowing (or lending).
More variety, lower commitment, less guilt
In a classic case of two birds with one stone, transacting in the sharing economy affords users more choice of products and services, with less commitment, and reduces guilt for the shopaholics.
You're able to experience a trend without feeling horrible that you've paid all this money for something you can wear once or twice.
— Trisha Gregory, co-founder and CEO of Armarium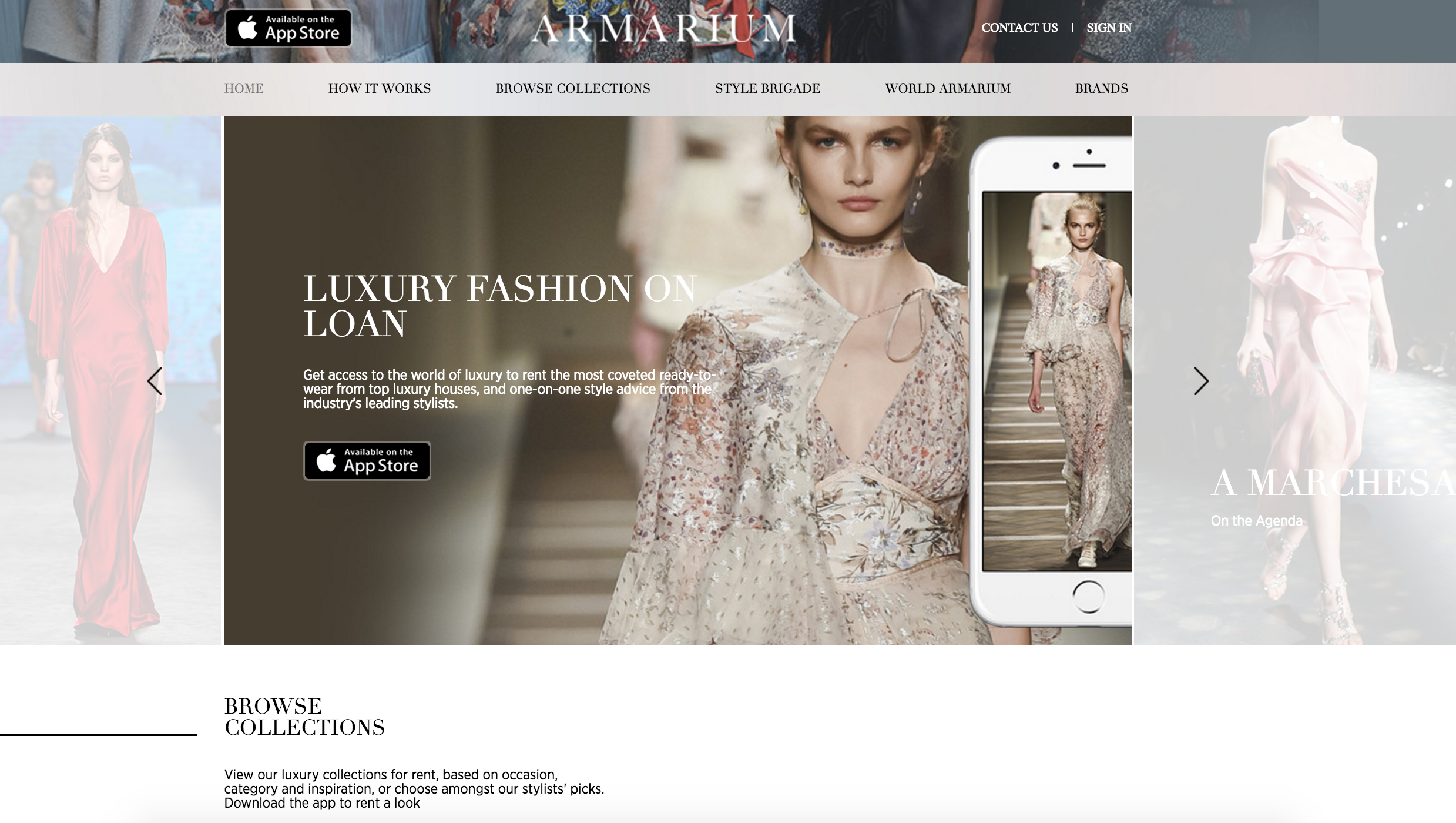 Where it all began: the sharing economy for fashion
This trend began roughly back in 2004 when Bag Borrow or Steal, one of the pioneering companies in the online fashion rental industry, opened its closet to lend out purses and jewelry for special events.
The company shot to national fame after being featured in Sex and the City, and is remembered as one of the forerunners. Rent the Runway, founded in 2009 made its mark next (read an interview with the founders):
I started Rent the Runway so that women can experiment with fashion, try new designer brands and then decide which pieces they want to invest in.
— Jennifer Hyman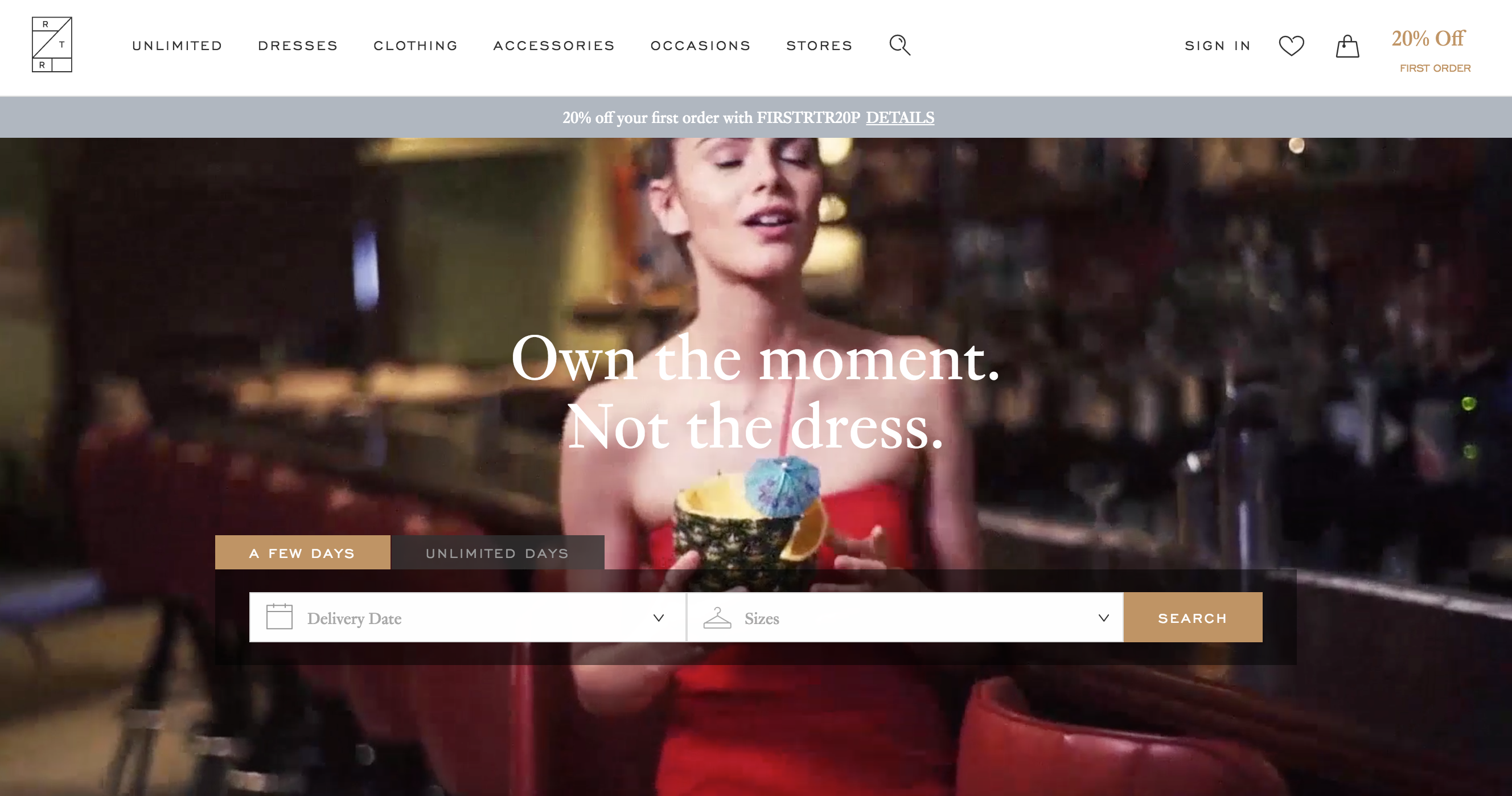 As the fashion rental market matures, vendors are opting for a niche to set them apart. Take Belly Bump Boutique, who solve the specific problem of rapidly changing body-shape and dress-sizes during pregnancy.
Another niche: plus size clothing subscription boxes from Gwynnie Bee. Similar to Netflix's DVD plan, members can keep the items for as long as they want, ship them back for free, and then get another item that was in their queue.
We've got a few interesting examples in the WooCommerce Showcase too, including The Mr. Collection and The Ms. Collection.
For further reading on fashion rental read this about some inspiring Dubai entrepreneurs as well as thoughts from the Wall Street Journal on the topic.
How to apply the principles of the sharing economy to your business
Don't just sell stuff — offer rentals where you can
If you're selling something, could you rent it? Maybe it will encourage trial. Maybe it will lead to a sale.
Of course, this won't work for everything. There are items we need access to all the time — like fridges — or items we feel it would be strange to share — like toothbrushes. Sometimes only ownership makes sense.
But for items we only use once in a while, ownership is not cost-effective. Are you sitting on something shareable or rentable?
Earn some love by being more sustainable
The world is increasingly environmentally aware, and if you demonstrate you're on board, as a brand, you'll win yourself some love.
This might not be measurable, but it is a good idea! People feel loyal to companies who care, loyalty is a serious asset.
Is there some way you could be more green in your business model? Can you encourage or enable recycling or sharing between customers?
Both Levis and Patagonia both offer trade-ins on old gear. It doesn't have to pull a premium brand down.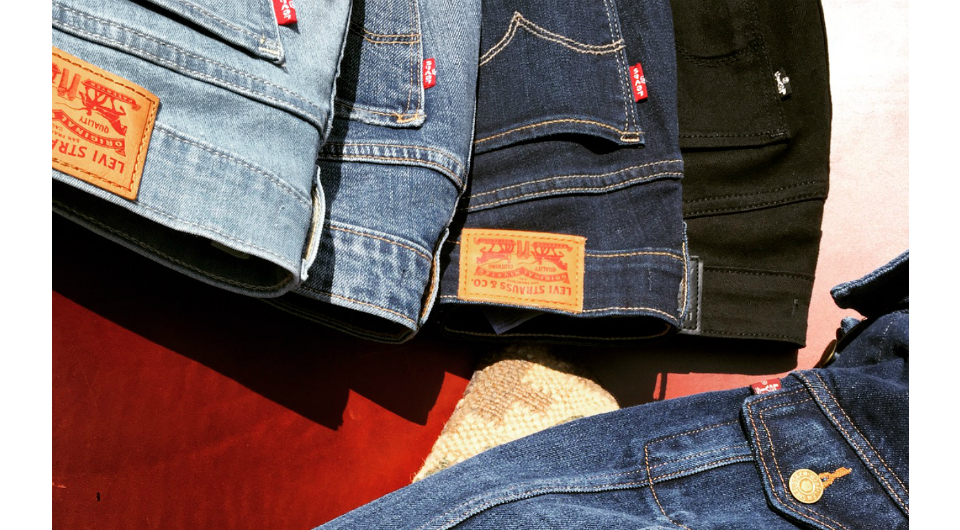 Do something that reduces friction
The sharing economy shows that consumers are hungry for ways to reduce friction and make life easier amidst the chaos of modernity. Can you identify friction points in your business or industry? Or a frustration you experience day to day that you just wish there was a neat app to solve?
Pillow is a neat example of this, a spin-off opportunity from AirBnb, making home rental easier.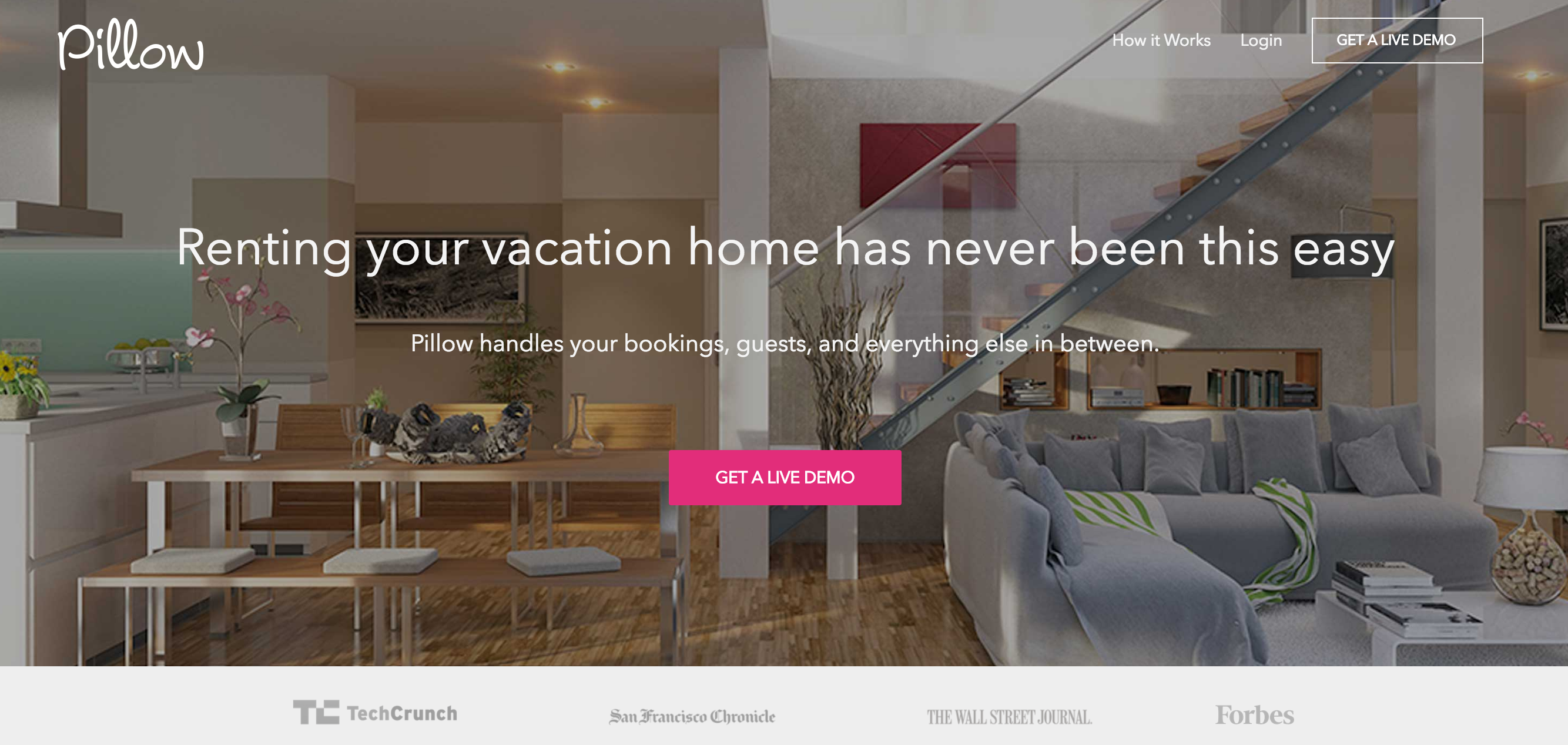 How to start your own sharing economy-type business
If you're ready to start your own sharing or rental business, here's a little process you could go through.
Examine your underutilized assets
Look at unmet demand or a source of friction in your local area, industry, or worldwide
Investigate what it would take to meet those needs
Read this handy article with 4 things to consider if you're starting on online rental business and take a look at this Bridal Gown Rental business plan as well.
When you're ready to get started keep in mind you need to host it all on build a beautiful, frictionless platform (like WooCommerce). Finally, beware the legal side of collaboration (likely insurance for shared assets). Make sure you have consulted with someone who understands this well before launching.
Jump into the new economy
We've seen a number of sharing economy type stores appearing recently. Whatever your store looks like today, the sharing economy presents too big an opportunity to ignore.
Whether you have an existing business or an idea brewing, as the internet of things surges on we recommend continuously examining the value your store offers and seeking ways to make your product or service more appealing to today's collaborative market.
Let us know in the comments what your personal experience of the sharing economy has been, or if you're considering jumping in now — we'd love to hear from you.