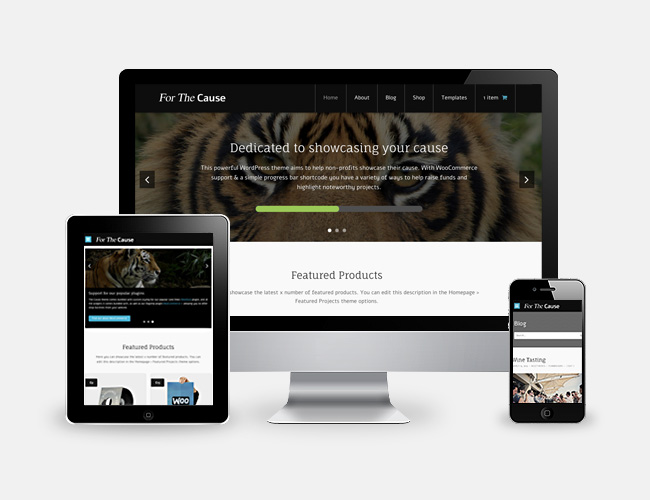 At WooThemes, in addition to educating and empowering ourselves and you all, our beloved readers and customers, we are passionate about giving back and inspiring social change. We champion and embody our cause every day- to help.
You've got a cause that you're really passionate about. You're working all day, every day, drumming up awareness and raising funds for your cause through your Not-for-Profit organisation. Getting online is the next big step you need to take, in order to create global awareness for your cause.
Today's release is aimed at helping you to do exactly that. Everyone, say hi to "For The Cause", our latest WordPress theme.