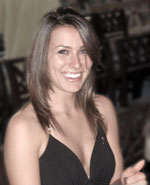 Maya Benari shares her experience working with the Listings theme for a client site wanting to showcase real food recipes.
ROOTED: Real food for an active lifestyle
Hi everybody! I'm Maya Benari, a designer and web developer based in Los Angeles, California. I've been happily working with WooThemes for over 2 years and am so excited to share the ROOTED website with you all.
When I first saw the African Cartel site last year, I was inspired by how a complete transformation of Listings could provide positive change for South African street artists, create a fully integrated experience that showcases and promotes their art, and ultimately provide a conduit to enhance their lives. With this in mind, I thought a similar integration could work pretty well for food too!