TL;DR:
Storefront version 2.0 has arrived
 – upgrade via your WordPress dashboard or try it for the first time by
downloading a copy here
. Enjoy!
If you're using our Storefront theme for WooCommerce, you'll be excited to learn that version 2.0 has just become available for download. If you're not using Storefront already, now would be a great time to take a look at our flagship WooCommerce theme!
Storefront 2.0 is a major release and brings various new features including a greatly improved handheld experience, a refreshed design, a new product section on the homepage, full compatibility with the upcoming WooCommerce 2.6 and more!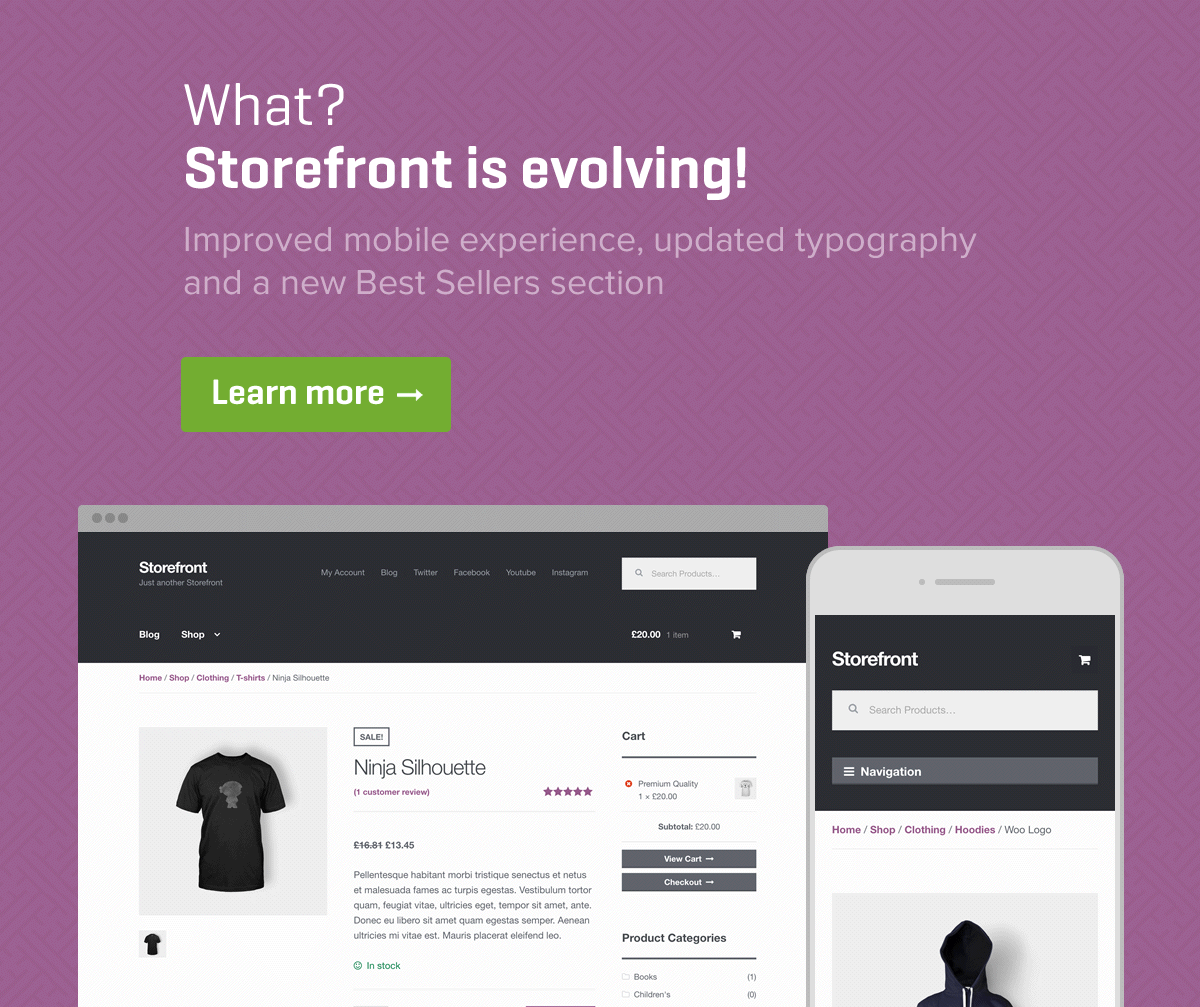 Here's a closer look at what we've added to this update.