Today's guest post comes to us from Jennifer Dunn at TaxJar. Please note that this post applies primarily to U.S. store owners or those who collect U.S. sales tax.
Do you ever watch old Charlie Chaplin movies? Every time things are going great, the poor guy gets knocked down. (Often literally.)
Watching those movies reminds me of the January sales tax "perfect storm." In Q4 everything is gravy – you're making sales, gaining new loyal customers, and watching the dollar bills pile up. Then January rolls around and you have a sales tax filing due. Suddenly all those sales translate into exponentially more work as you attempt to fill in your tax forms.
Here's part of an example California sales tax form: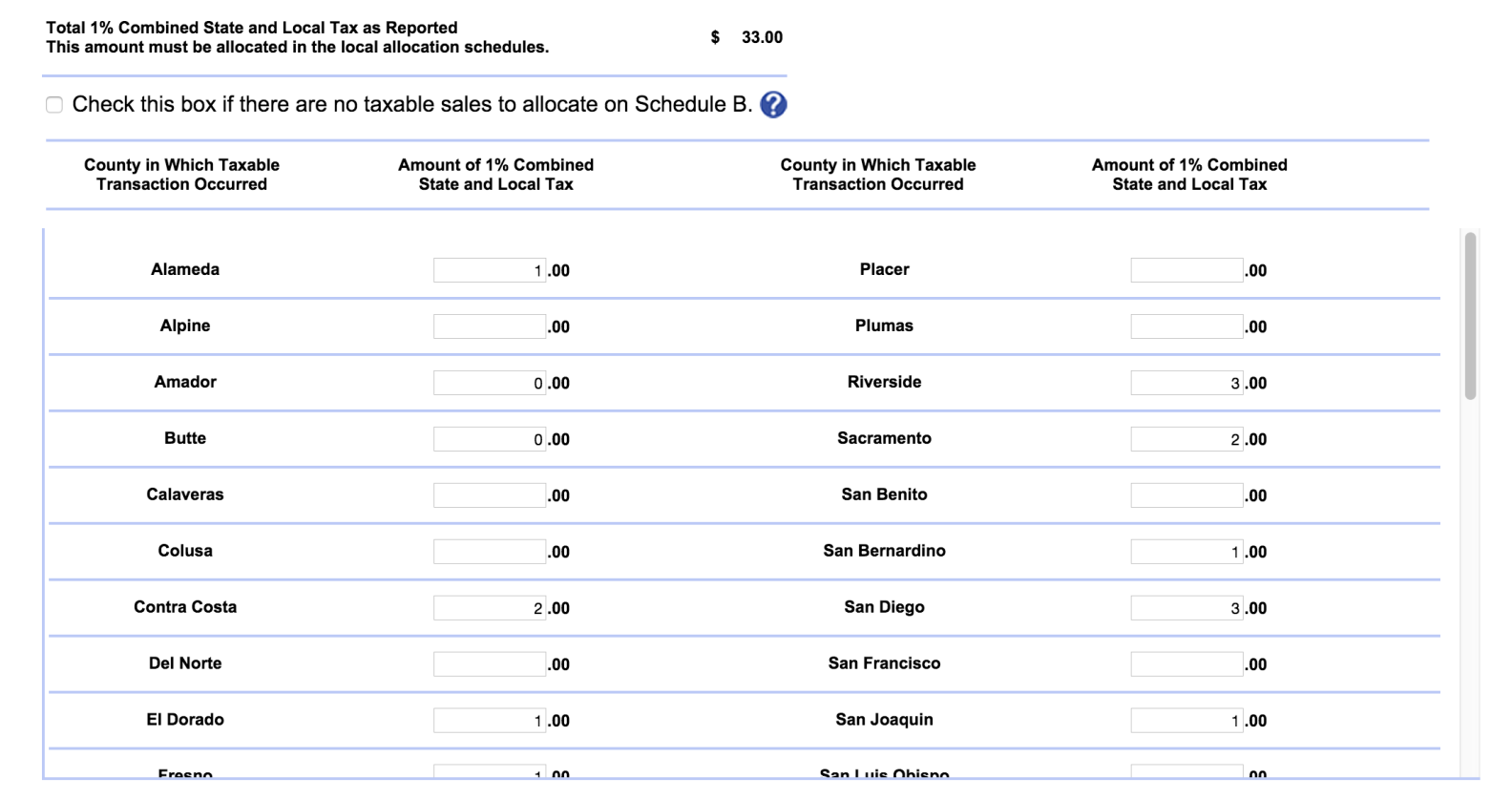 If you're completing this form, you're required to figure out where each of your sales was made and how much sales tax you collected from your customers. It can be a long, intimidating process — and pretty annoying if you're riding high from collecting those Q4 profits.
Here's how you can prepare now so the post-holiday sales tax perfect storm doesn't catch you unaware.