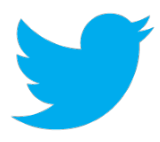 Earlier this week, Twitter announced that they are officially turning off version 1.0 of their API. This move has been made in favour of version 1.1 of their API. This version requires authentication for any request made to the Twitter servers, which means that all Twitter applications and code snippets would need to be updated to use this new version. This includes our WooThemes Twitter widgets.
While this has been a hot topic within the development community, with blackout tests being run on the Twitter API over the past few months, we had unfortunately dropped the ball on getting an update out to you all.
Today, we'd like to inform you all about WooDojo version 1.5.3, which includes support for Twitter API version 1.1.
Download WooDojo 1.5.3 Get help with setting up your API keys