It sounds like Europe and North America are coming to terms with the fact that the days are becoming shorter and the air crisper, whilst us fortunate ones down south are enjoying quite the opposite – sun and blue sky….
Where was I going with that. Agh yes. Crispy. This one is dedicated to our northern hemisphere friends. 🙂
Crisp is the latest theme to join our growing portfolio of popular tumblog themes that we teased a few weeks back. Ideal for bloggers who love the ease of use of Tumblr, but want the flexibility and ownership of their content on their own WordPress website.
Jeff has been providing continual tweaks to the underlying code of our Tumblog themes after recent feedback from Mr. WordPress himself – Mr Matt Mullenweg. With a new tumblog section added to your WordPress backend once the theme is installed powered by it's own custom taxonomy, we've brought a simple and fast publishing form to your dashboard.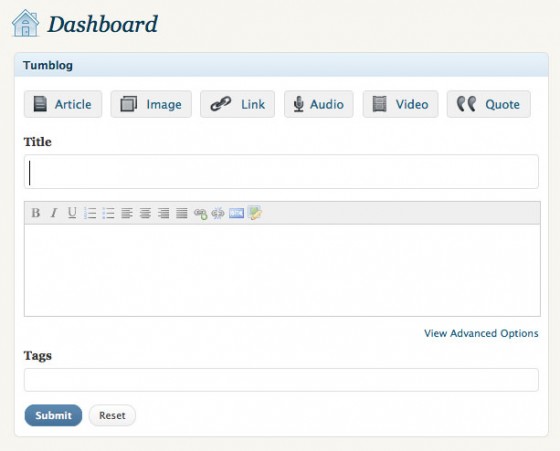 Designed by Tyler Galpin who we discovered on Dribbble and approached regarding this shot, who was happy to continue work on it and release it as a WooTheme.
As always we welcome feedback, provided it is constructive. Find out more about the theme on the theme listing page and view the demo here.