So you've put in time, effort, and hard work to bring new customers to your store. The next checkbox on your to-do list? Bringing those customers back again.
A study on eCommerce buying behavior by RJMetrics found that about 32% of first-time customers came back for a second purchase. That might not seem like much, but listen to this: the customers who did make those second purchases became more likely to return for a third, then a fourth, and so on, on an incremental scale: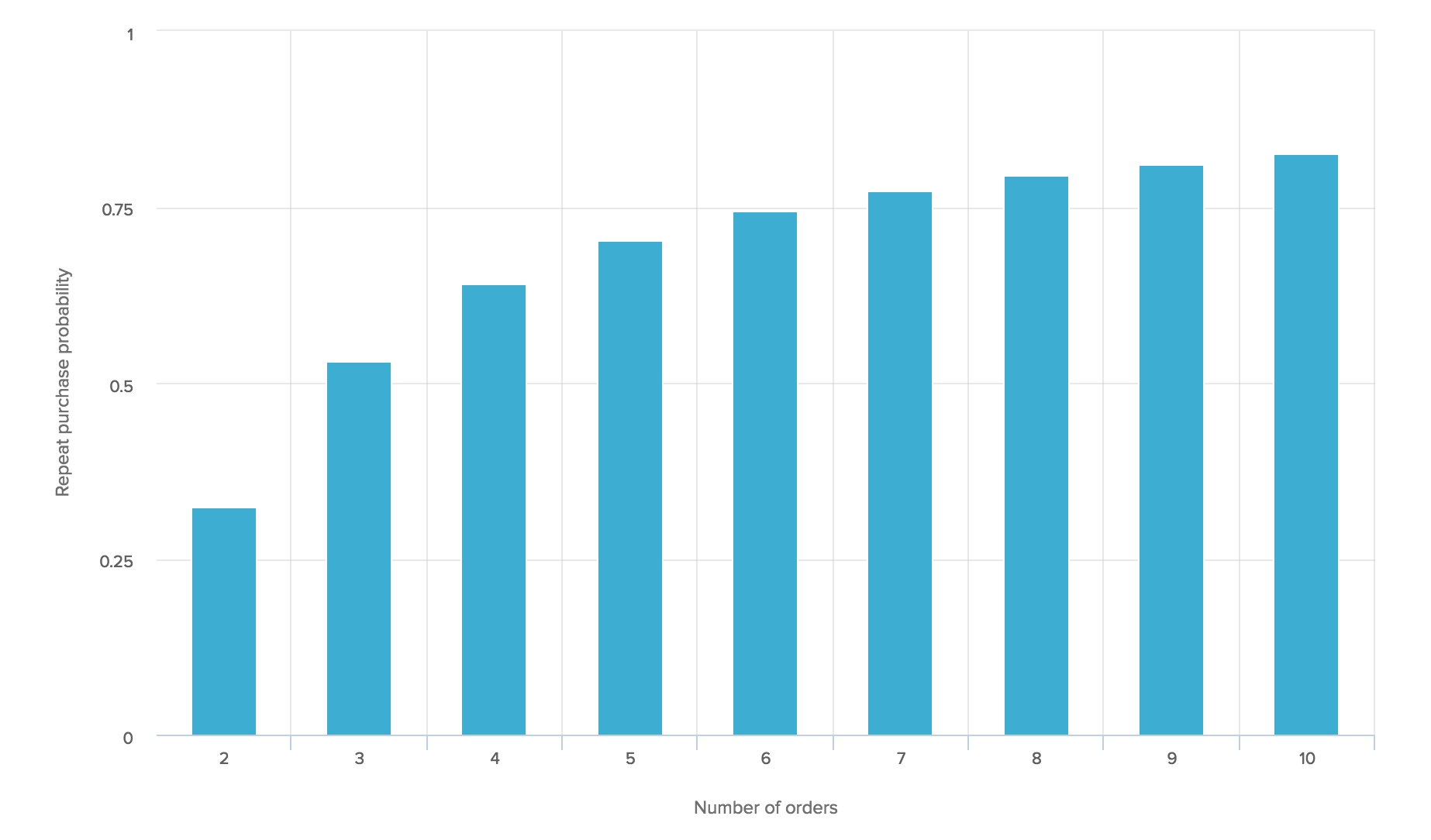 Bring a customer back just once and you're more likely to count them among your most loyal shoppers. But how do you even begin to establish that kind of "I'll only shop with you" loyalty, anyway?
One of the best ways you can create longtime loyalty is with smart pricing strategies. We aren't talking about offering coupons nonstop — we're talking about rewarding shoppers for consistently choosing your store, or offering discounts they can't find anywhere else.
Let's explore a few strategies you can try to bring those first-time shoppers back again and again.