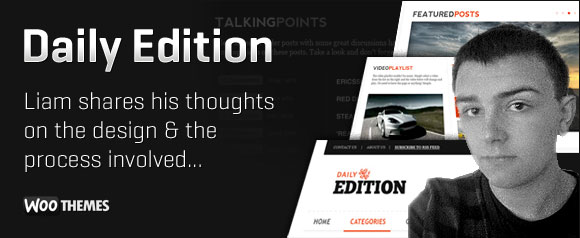 Liam kindly spent some time with us chatting through what was involved in his recent collaboration with WooThemes on the Daily Edition theme.
Working on a design for WooThemes isn't like any other project. You've got to keep your mind on making something that not only looks fantastic to start, but something that can easily be customized in a variety of ways. The way I chose to get around this, on this project, was to offer something that quite minimalistic in design, but packed full of the features and special touches that users love to see in a WooThemes product.
By keeping the elements really clean and open I've left it wide open for Woo users to grab this and adapt it in their own unique ways. As the brief was for a more modern re-make of the Gazette theme I felt it was important to make the most of the special interactive features, and keep some of the charm that people love from that theme, but also make it distinctive enough to be different from the Gazette theme.
With so many different elements on the page it was important to establish an overall feel, but I spent quite a bit of time ensuring I had made the most of each section and element in turn. I'm happy with how everything turned out and I'm relieved that some of my experiments and ideas were welcomed by the community when the preview images were released.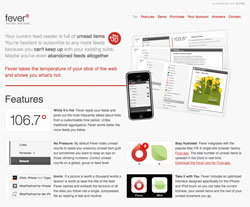 I wouldn't say this was a minimalistic design though, not by any stretch, but I certainly was inspired by a lot of minimalistic designs and tried to bring as much of that as possible across in the design element. Sites such as http://feedafever.com, http://pixelbot.ro, http://headerfooter.com, http://www.rikcatindustries.com and http://www.designateonline.com/discussions/index.php really got my mind in the right place for making something with a lot of space and clarity. It was important to keep a lot of space without wasting space needlessly, I think it was all about finding that balance and still allowing for all of the special functions that the theme needed to have. It took a while finding something that looked spot on, but once it reaches that point you know right away!
Another big part of this project for me was the Wallpaper that WooThemes asked me to create. They put a lot of trust in me to come up with something that got the idea of theme theme across and create something that looked good enough for people to want to use as their desktop background. My idea was to make a wallpaper that included some big news stories from recent and past years, but I wanted to show them off in a way that made them look attractive and keep a positive feel on a mix of fantastic and horrific news stories. With that in mind I went for a very textured, soft and watercolor-like collage. Keeping the colors soft, and including a lot of space around the elements was done in an effort to reflect the characteristics of the theme. The idea to include news elements comes from the fact that you would class the theme as a premium News or Magazine theme and I'm sure that a lot of the users will be using the theme at some point in the future to document some very important and influential news, so it's the users who'll be making the news and it's WooThemes who's giving them the tools they need to do so.
All in all it was another project that I very much enjoyed thanks to the WooThemes team, one that gave me a lot to think about and a lot to do, but in the end one that I'm very proud of.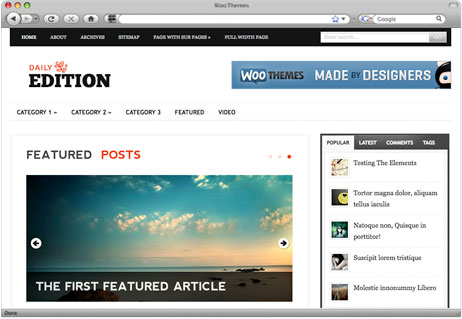 Daily Edition free wallpaper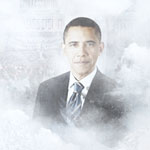 The wallpaper Liam made for us to promote the Daily Edition theme is a wonderful collage of big news stories over recent history, the overall feel is supposed to be quite soft with elements of watercolour and other textures throughout.
I'm already sporting in on my desktop and it looks wonderful.
The wallpaper is available in 5 different sizes: