Si estás buscando cómo trasladar tu tienda de Etsy a WooCommerce, o simplemente deseas configurar tu propia tienda personal fuera de Etsy, puedes utilizar nuestra sencilla guía de importación de productos que encontrarás a continuación para importar tus listas de productos de Etsy a una tienda WooCommerce nueva o existente.
Nota: esta es una importación única. Las actualizaciones en tu tienda de Etsy no se sincronizarán automáticamente con WooCommerce después de la importación.
Un par de cosas a tener en cuenta:
Etsy no exporta los precios ni las cantidades de variantes. Si tienes variantes, tus precios coincidirán después de la importación y las cantidades se establecerán en 0. Puedes seguir esta guía sobre cómo configurar variaciones de productos (artículo disponible solo en Inglés) una vez que hayas importado todos tus productos.
Los productos digitales importados de Etsy se incluirán como productos físicos. Sin embargo, eso no es un gran problema: WooCommerce está diseñado para manejar productos digitales tan fácilmente como manejar productos físicos. Para mostrar estos elementos como productos digitales, sigue nuestra guía aquí (artículo disponible solo en Inglés) sobre la configuración de productos digitales y este análisis más detallado del manejo de archivos digitales.
Los archivos .csv creados manualmente no se importarán correctamente. Para importar productos de Etsy con éxito, debes seguir los pasos a continuación utilizando un archivo .csv exportado desde Etsy.
Paso 1: exporta tus productos de Etsy ↑ Back to top
1 / Visita Etsy.com e inicia sesión en tu cuenta para comenzar.
2 / Haz clic en Administrador de la tienda en la esquina superior derecha.
3 / Una vez que estés en el panel del administrador de la cuenta, selecciona Configuración y luego Opciones en el menú a la izquierda de la pantalla.
3 / Haz clic en la pestaña Descargar datos y luego haz clic en Descargar CSV.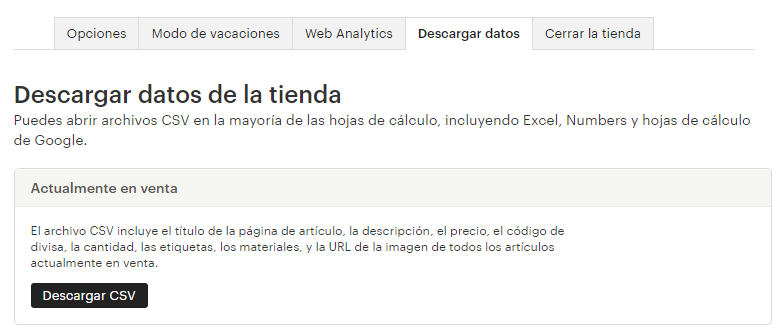 Paso 2: Importa tus productos a una nueva tienda WooCommerce ↑ Back to top
1 / Si estás configurando una nueva tienda, sigue esta guía sobre cómo instalar WooCommerce
2 / Si has seguido el asistente de configuración durante la instalación de WooCommerce, en la última pantalla obtendrás una opción para crear un nuevo producto o importar productos.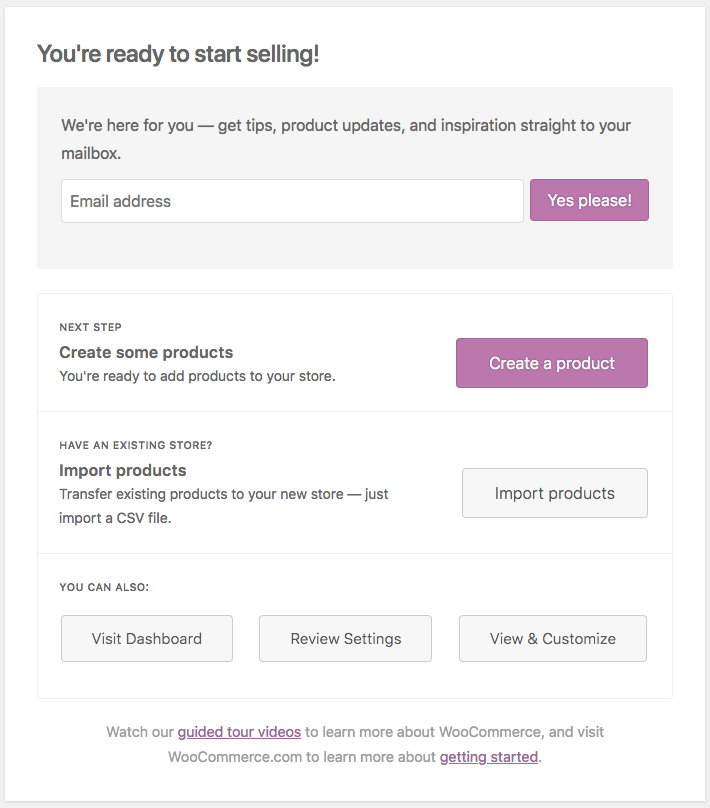 3 / Haz clic en el botón Importar productos.
4 / Selecciona elegir archivo y luego carga el archivo CSV que descargaste de Etsy en el Paso 1.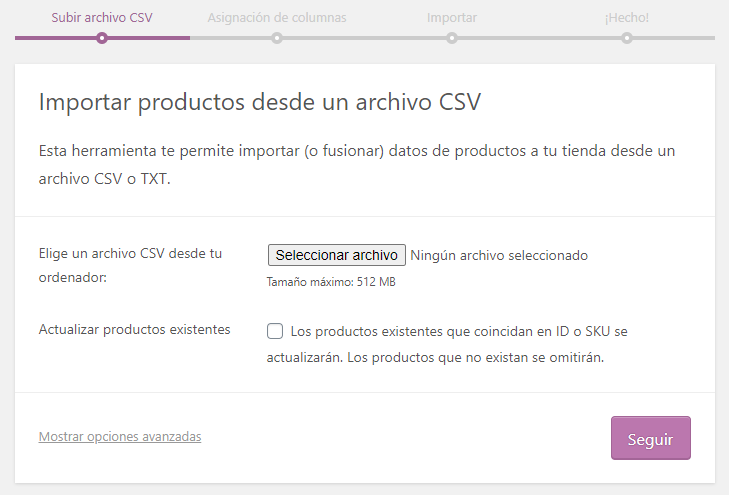 5 / Seguir.
Aparecerá la pantalla Asignación de columnas y WooCommerce intentará automáticamente hacer coincidir o «asignar» el nombre de la columna de su CSV a los campos.
6 / Utiliza los menús desplegables del lado derecho para ajustar los campos o indicar «No importar».
Las columnas no reconocidas no se importarán por defecto.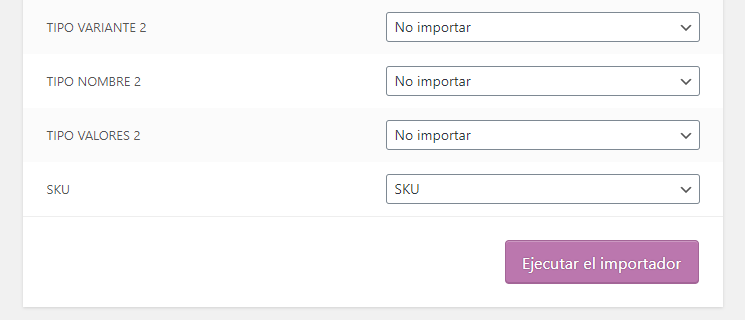 6 / Selecciona Ejecutar el importador.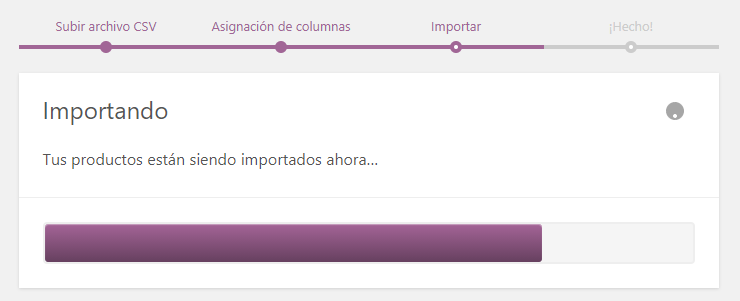 7 / Espera hasta que finalice el importador. No actualices ni toques el navegador mientras está en progreso.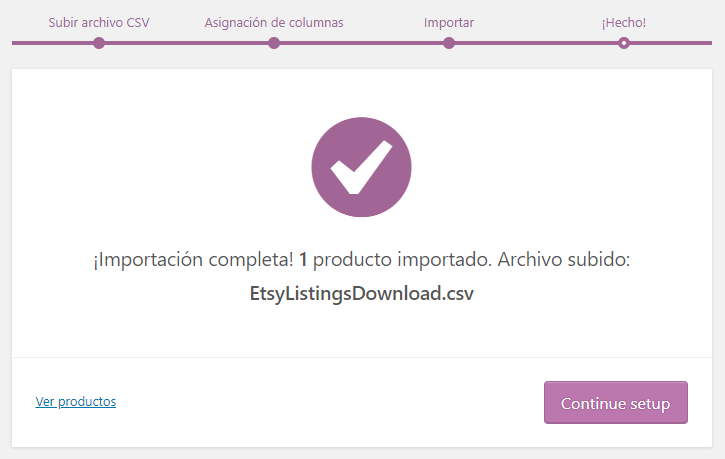 Paso 3: importar productos a una tienda WooCommerce existente ↑ Back to top
Si tienes una tienda WooCommerce existente y te gustaría importar tus productos desde Etsy a ella, puedes seguir nuestra guía aquí (artículo disponible solo en Inglés) que te guiará a través del proceso de importación de productos a una tienda WooCommerce existente.