Create unique pricing tiers for simple and variable products with Tiered Pricing for WooCommerce.
Giving your customers tiered or volume pricing options is an excellent strategy to encourage them to spend more on your WooCommerce store. Tiered pricing allows you to define a price per unit within a quantity range.
Every tier has a price and quantity range, so customers have the option to pay for what they can afford. What if you could create multiple pricing tiers for each level (product, category, specific user role)?
Introducing Tiered Pricing for WooCommerce
Tiered Pricing for WooCommerce is a powerful strategy that allows you to create pricing tiers on each store level. Each pricing tier will enable you to create rules that help you define the quantity range (minimum and maximum) along with the type of discount it offers (fixed or percentage).

Customers can view the tiered pricing blocks on product pages along with their defined prices and once they select a tier's product quantity requirements, the tier block will be highlighted on the pricing table.     
The higher the tier, the more discount for customers – Increase sales and move products out.
Tiered Pricing for WooCommerce Features
Create tiered pricing on product, category, user, and role-based levels
Create user roles and combine them with tiered pricing rules on each level
Create tiered pricing options for specific or general user roles
Enable or disable tiered pricing rules
Add tiered pricing rules for simple and variable products
Define minimum and maximum quantity range for each rule
Set fixed or percentage-based discounts
Add a discount value to each rule
Create multiple pricing tiers on each level
Add multiple rules on each pricing tier
Tiered pricing blocks will highlight when rules are applied
Add a pricing table with dependency on product quantities
Prices will auto-detect tiered pricing rules and apply them accordingly
Why choose Tiered Pricing for WooCommerce?
●     Tiered pricing for simple products
●     Tiered pricing for variable products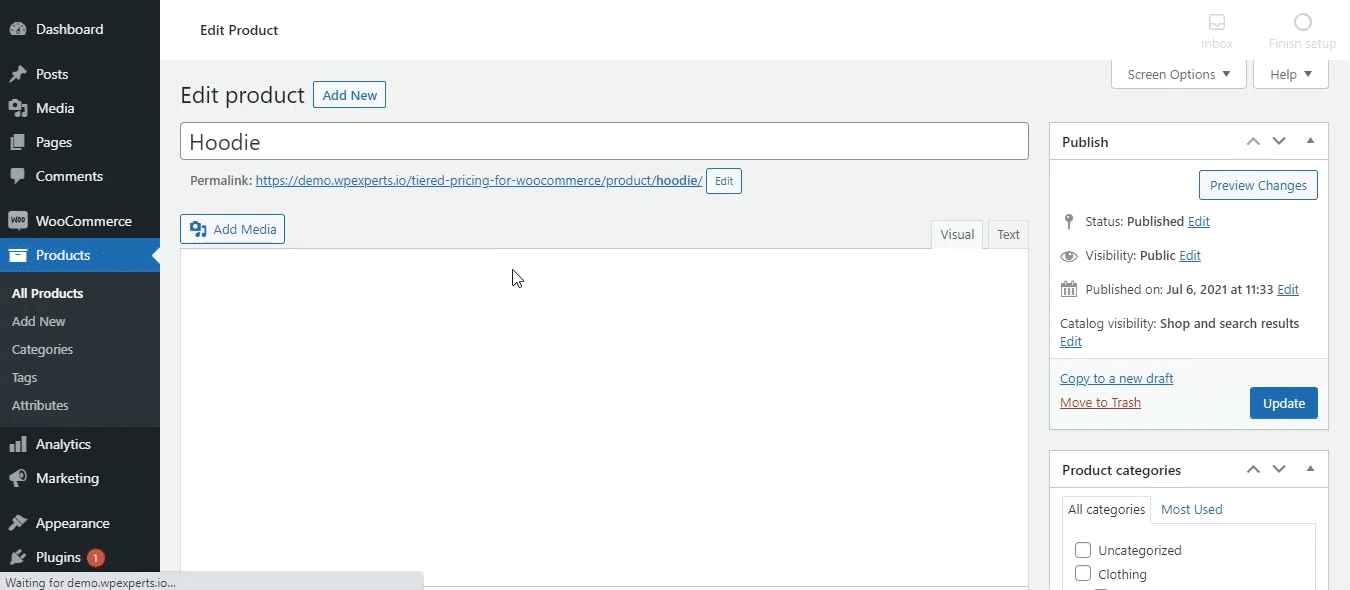 ●     Tiered pricing on category-based levels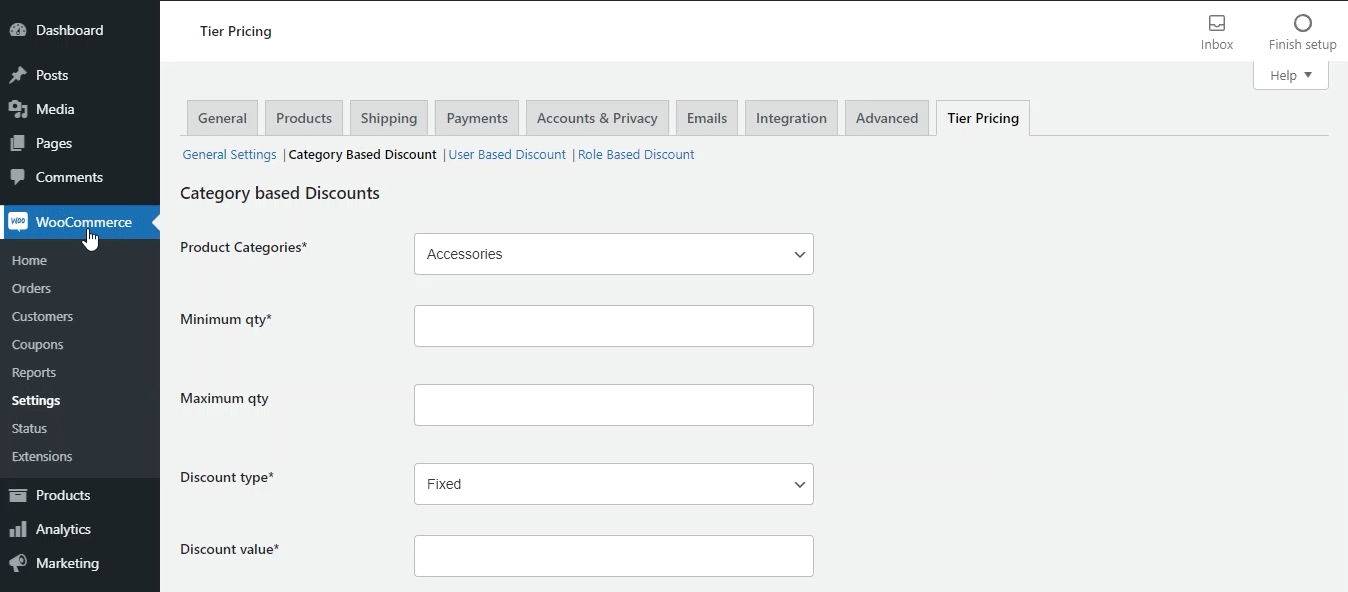 ●     Tiered pricing on user-based levels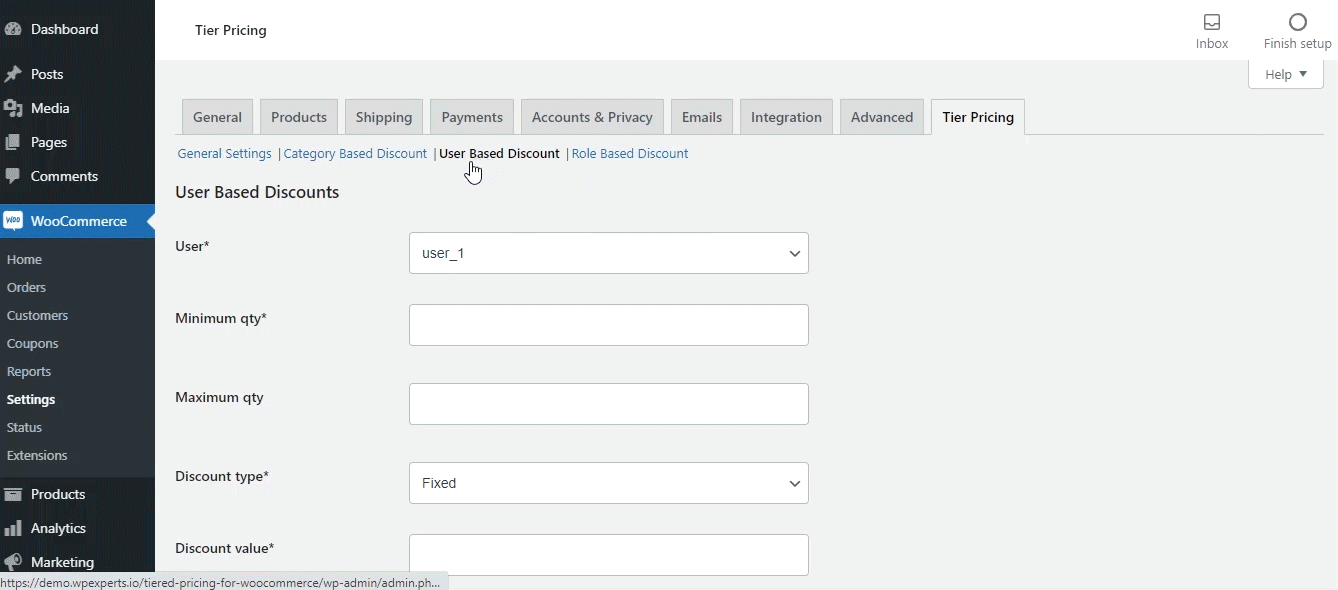 ●     Tiered pricing on role-based levels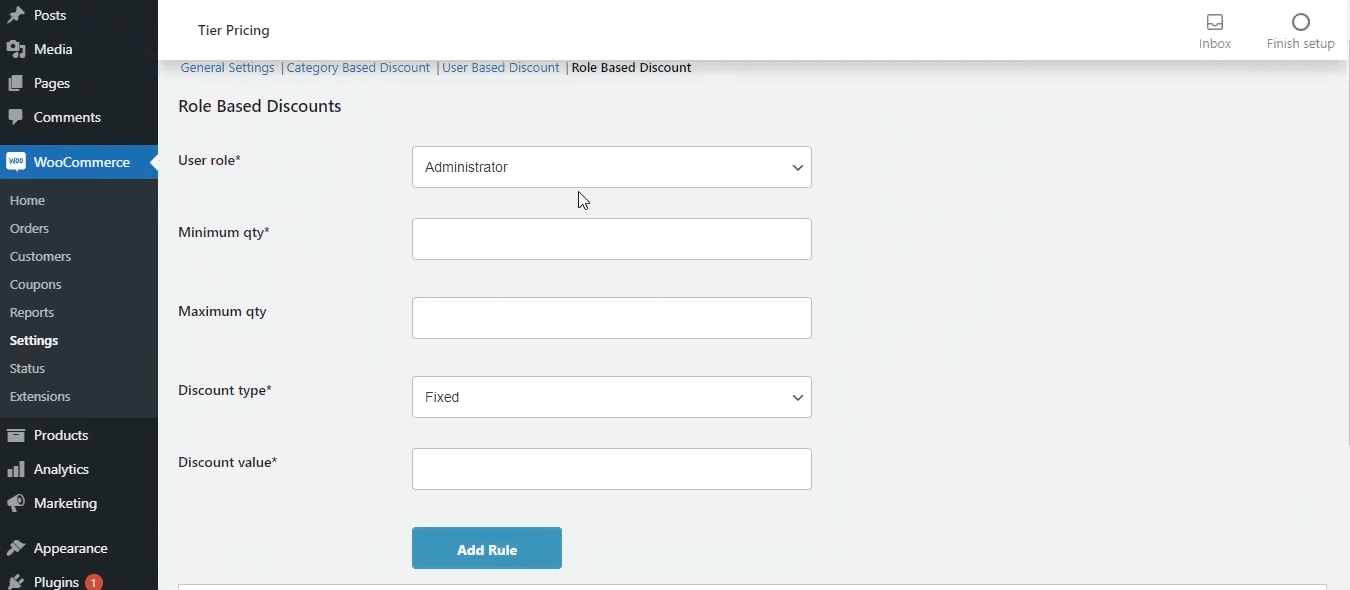 ●     Add new user roles and combine them with tier-pricing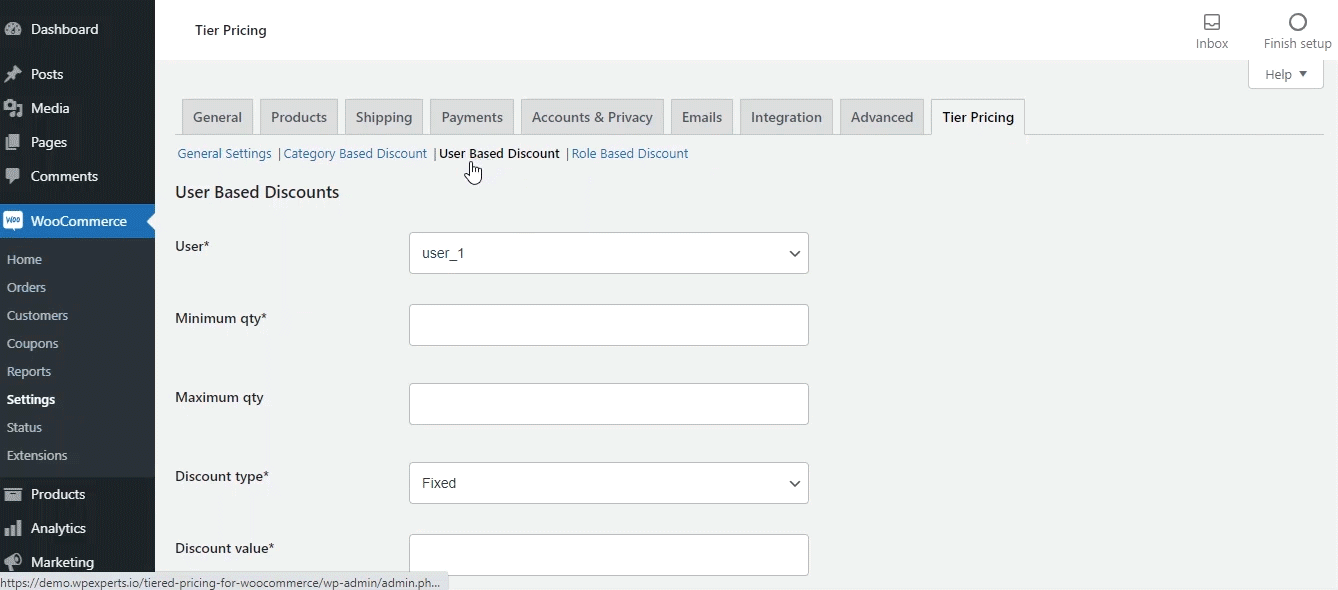 ●     Enable or disable tiered pricing rules
●     Define minimum and maximum quantity range for each rule