March has been a particularly busy month in the WordPress world – from new beta releases to security controversies it's been an interesting few weeks, so let's jump in…

WordPress 4.2 beta 3
This month saw the release of the first WordPress 4.2 beta and the subsequent release of beta 2 and beta 3. You can set your site up to automatically update to the beta releases by installing the beta tester plugin – I've been running this plugin on my own website for quite a while now and Ryan Boren wrote a bit about why we should all be our own beta audience. There are a number of very exciting features going into v4.2 that is slated for release on 22 April 2015.
WordPress Book
While the WordPress book isn't a new thing (Siobhan McKeown has been hard at work on it for quite a while), it did reach a stable v1 this month. The book details the history and development of WordPress and, while it is written by Siobhan, it is open to community contributions and feedback. You can check out the full book and send any submissions as pull requests to the GitHub repo.
Global WordPress communities on Kinsta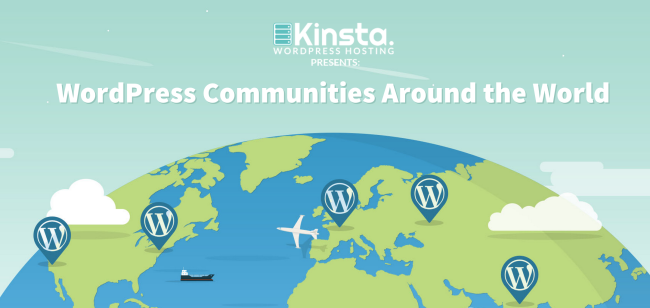 After gathering feedback from a number of WordPress communities around the world, Kinsta has published a series of features about each community. It is a very interesting read as it shows how diverse and far-reaching the global WordPress community is – plus, it features the community in Cape Town of which I am a proud member.
Security fixes and automatic plugin updates
After a security fix was released for Yoast's popular WordPress SEO plugin and automatically updated across all WordPress sites, there was a significant (and not unjustified) outcry about the fact that the WordPress core team was able to automatically update plugins on all WordPress installation seemingly without permission. Interestingly, automatic plugin updates like this have actually been done before for significant security flaws that needed to be patched. The problem in this case, however, is the fact that the WordPress Codex didn't clarify how automatic updates work. The core team has now made this more explicit in the Codex as well as in a blog post detailing the process.
While many people are not too happy with the fact that the core team are able to do this, the fact that you can disable these automatic updates via a filter is enough to make most people happy. Personally, I'm totally comfortable with the core security team pushing out critical security updates at their own discretion as they don't seem to be on a path to abuse that power in any way.
Andrew Nacin joins the US Digital Service
Since January this year, WordPress Lead Developer Andrew Nacin, has not actually been working directly on WordPress itself. Instead he has moved to a role at the White House in the US Digital Service. The fact that his move went almost entirely unnoticed is a great testament to the fact that WordPress core development is a community driven project as well as the fact that Nacin has been steadily working to make himself replaceable. So, for all intents and purposes, this changes nothing in the day-to-day development of WordPress, which is an impressive feat in itself.
WP_Query improvements in WordPress 4.2
On the more technical side of this month's news, one of the features of WordPress 4.2 that I am most excited about are the enhancements that are being made to the orderby and meta_query parameters of WP_Query. You can read more about this here, but the gist of it is that you can now use complex ordering for multiple different meta fields – this will make advanced queries significantly easier to do without resorting to multiple loops.