Advanced Product Quantity
Developed by
Addify
The Advanced Product Quantity extension makes it easy to set minimum and maximum product and cart quantities. Set fixed quantities for individual products, or display interval-based quantities in a dropdown. Set quantity limitations by user role, and customize the error messages that display if a customer tries to purchase too much.
Features
Limit minimum and maximum product and cart quantities

Configure interval-based quantity (e.g., 2, 4, 6)

Choose to display the quantity field as a dropdown.

Set fixed quantities that a customer can order

Apply limitations based on user roles

Limit quantities in bulk for specific products, and user roles

Customize error messages

Show/hide quantity field from listing pages
Set minimum or maximum product quantity
With Advanced Product Quantity for WooCommerce, you can set minimum and maximum order quantities for specific products or categories, or set minimum and maximum quantities by user role.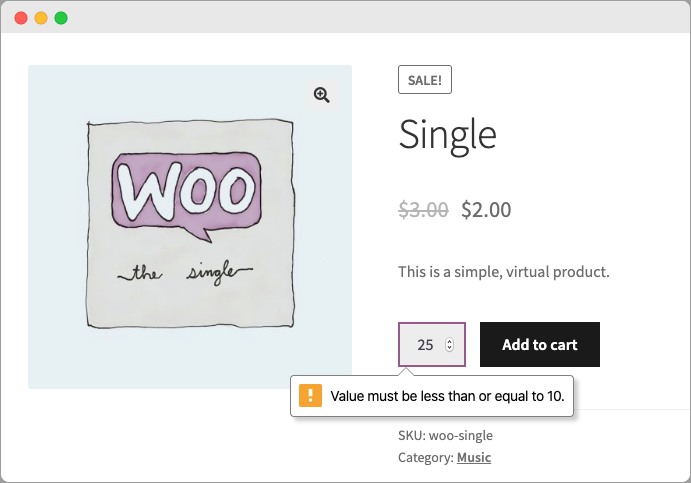 Set a minimum or maximum cart quantity
Along with the product order quantity, you can also configure a minimum or maximum cart quantity and amount. Use customizable notices to let customers about the limits.
Offer interval-based incremental quantities
Configure interval-based incremental quantities for specific products and categories to generate a series of quantities that a customer can order. For example, if you configure the interval step as 2 and initial quantity as 3, customers will be able to order in quantities of 3, 5, 7, or 9. You can also cap the maximum quantity.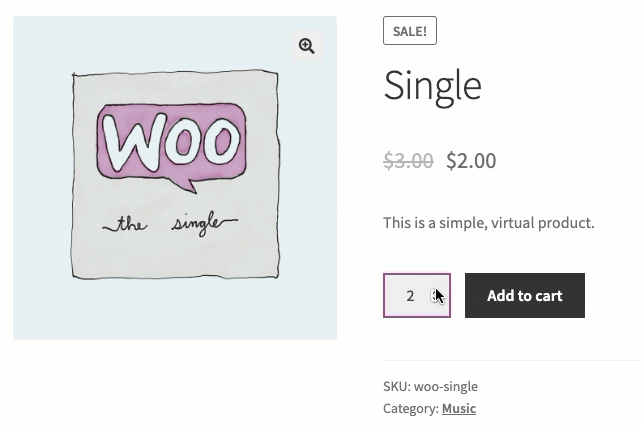 Display quantities in a dropdown
Replace the default quantity field with a dropdown menu — handy when you want to provide specific quantity options for customers.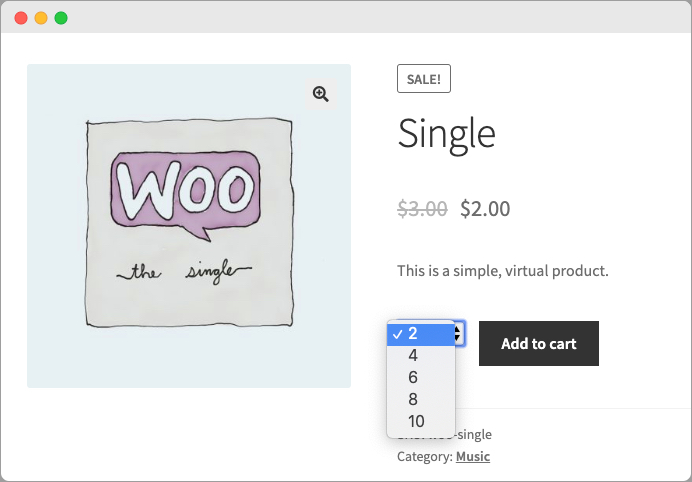 Set a fixed quantity for hot sellers
For in-demand products, set a fixed quantity that every customer can order so you can serve more customers with less stock. 
Control quantities in bulk
Control quantity limits from the product, category, and extension configurations page. Use the configuration settings tocontrol quantities in bulk for the entire store, or for selected products and categories.
Apply quantity limitation to user roles
Apply WooCommerce product quantity settings to all customers, or to specific user roles. With role-based limits, you can set different quantity limits for wholesale, retail, general, and other b2b customers and keep the default quantity settings for rest of the customers.

FAQs:
Can we add quantity limitations for the whole category? For example, only 10 can be ordered from category X.
When you apply limitations to categories, it will apply to its products. Like if you set 10 quantity for the category X, the customer will be able to order 10 quantity of each product in that category. It is not possible with this extension to apply 10 quantity limitations on the category level.
Can we set quantity limitation per user role? Like 10 for wholesale and 5 for retailers?
Unfortunately, this is not available in this extension. You can add one set of quantity limitations and then apply it to specific or all user roles.