Add the Stylish Affiche Theme to Your Store
The Affiche block-based theme is the perfect addition for stores with an artistic style that want a clean, modern look.
Fully responsive design
Your online store will look great on any device.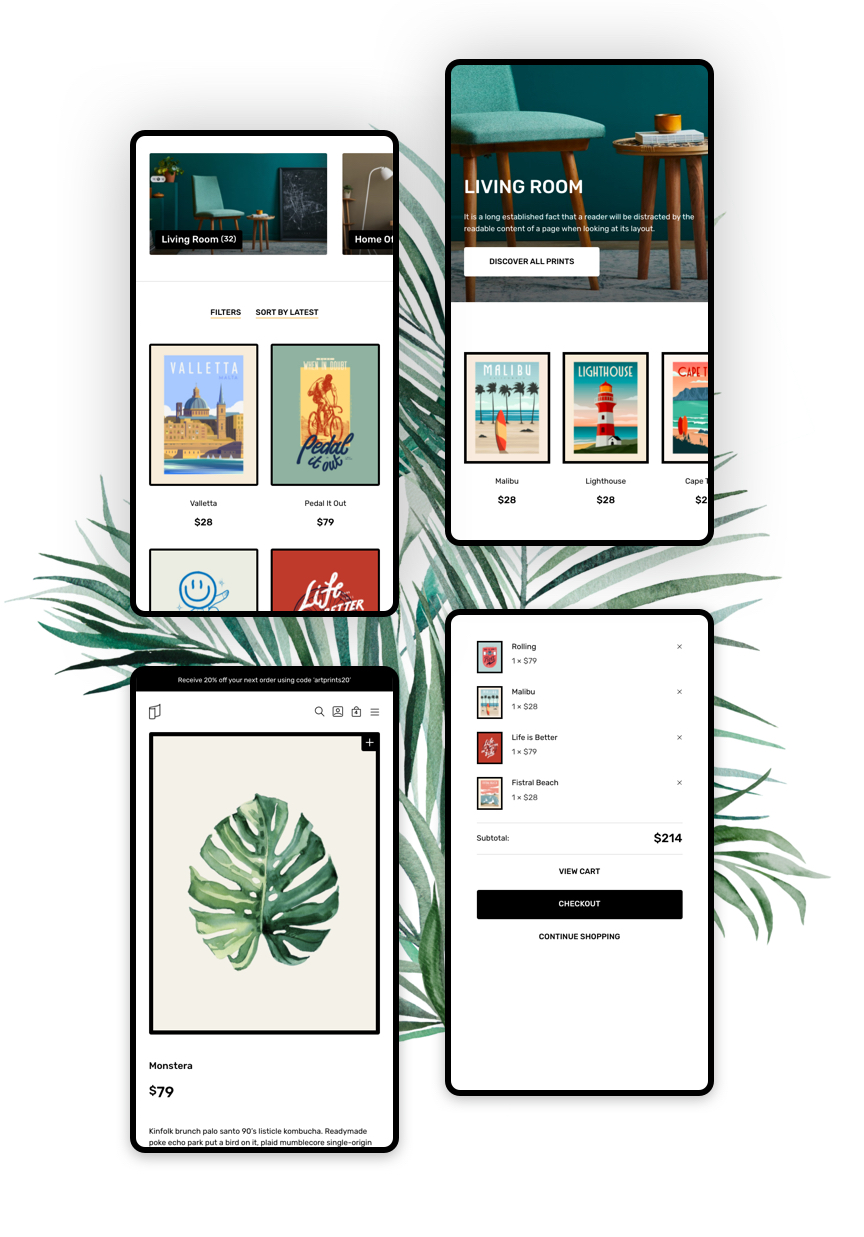 A beautiful blog layout
Use the Affiche theme and attractively frame your editorial content.
Looking for help?
View Documentation ―  Contact Support