You can install WooCommerce Audio Player, where your customers can buy both educational & entertainment audio content. Your customers can download any podcast, instructional, or unlimited music tracks where they can feel the thrill of music & joy.
The WooCommerce Audio Player has a clean & friendly User-interface where your customers can buy, download and listen to music directly on the player. The plugin supports .MP3,MP4A, .WAV, .OGG, and .AAC. audio formats.
Luckily, you can customize the music player for your own needs. You can check out the name of the tracks and even download them if you love the song.
Besides music, there are podcasts, instructional, or educational audios. Listen, Learn & Enjoy!
Features
Creates a music marketplace
Engages users with audio streaming
Stores can offer audio files for sale and download
Admins can add a customized audio player to your store
You can modify the audio player's theme, bar, and buttons
Admins can create playlists when they upload multiple audio files
Admins can customize file names, thumbnails, and popup button texts
Supports multiple audio file formats
This Plugin is fully compatible with HPOS(High-Performance Order Storage) and Multisite.
Earn more with Downloadable Audio Files!
Upload audio files to get more store revenues, including music, podcasts, instructions, or lessons with the WooCommerce music player plugin.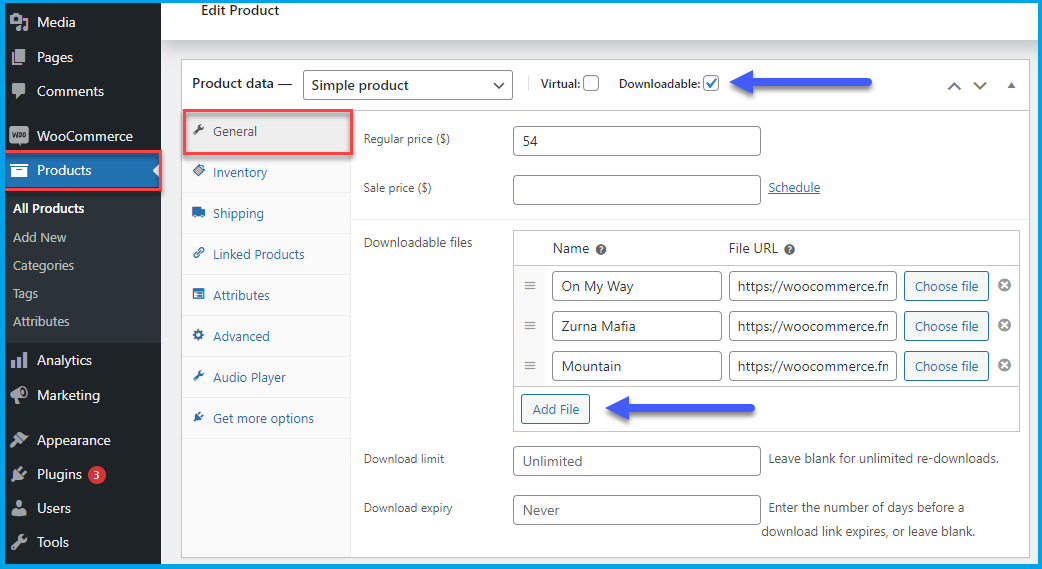 Turn your website into a music marketplace
Selling your musical art or educational audios is easier than ever. Music artists, podcasters, vocalists, voice-over artists, instrumental brands, and other artists can turn their simple websites into audio marketplaces by allowing their fans to listen to and download audio tracks.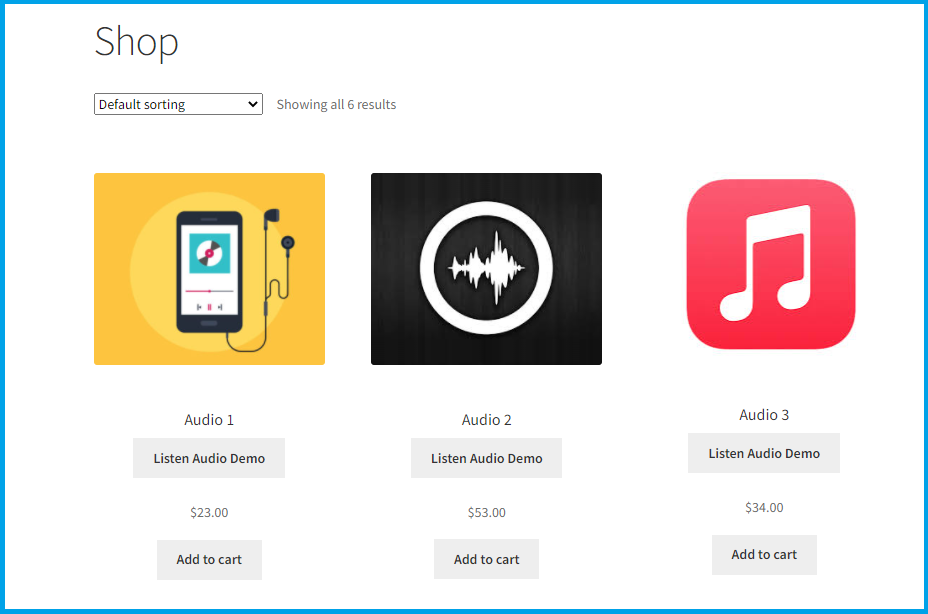 Add a music player for audio streaming to make music accessible to everyone!
Thumbnails for audio files include a music player to encourage audio streaming. Users can hear a track before they download it. They can play tracks, pause, stop, or move to the next or previous track on the list.
Your customers can listen to music or podcasts all day & night long.
Upload multiple audio files with Audio Player & Sell more Audios in Groups!
The music player for WooCommerce allows you to upload multiple audio files to create playlists and sell a list of tracks as a group. A breadcrumb-like button lets users view all items on a list.
Customize file details to attract customers
Attract users to your audio files by choosing dynamic names for your tracks and attractive images for thumbnails. You have the option to attract more customers where you can translate them into more revenues.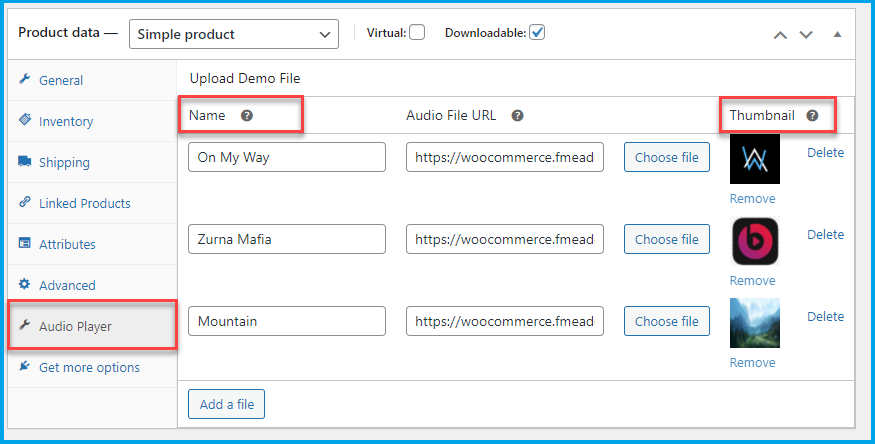 Modify the appearance of the music player's display for a Personalized Experience!
You can customize the colors of elements of the music player, including themes, bars, and buttons. Your customers can listen to & enjoy music in a beautiful ambiance of colors & design.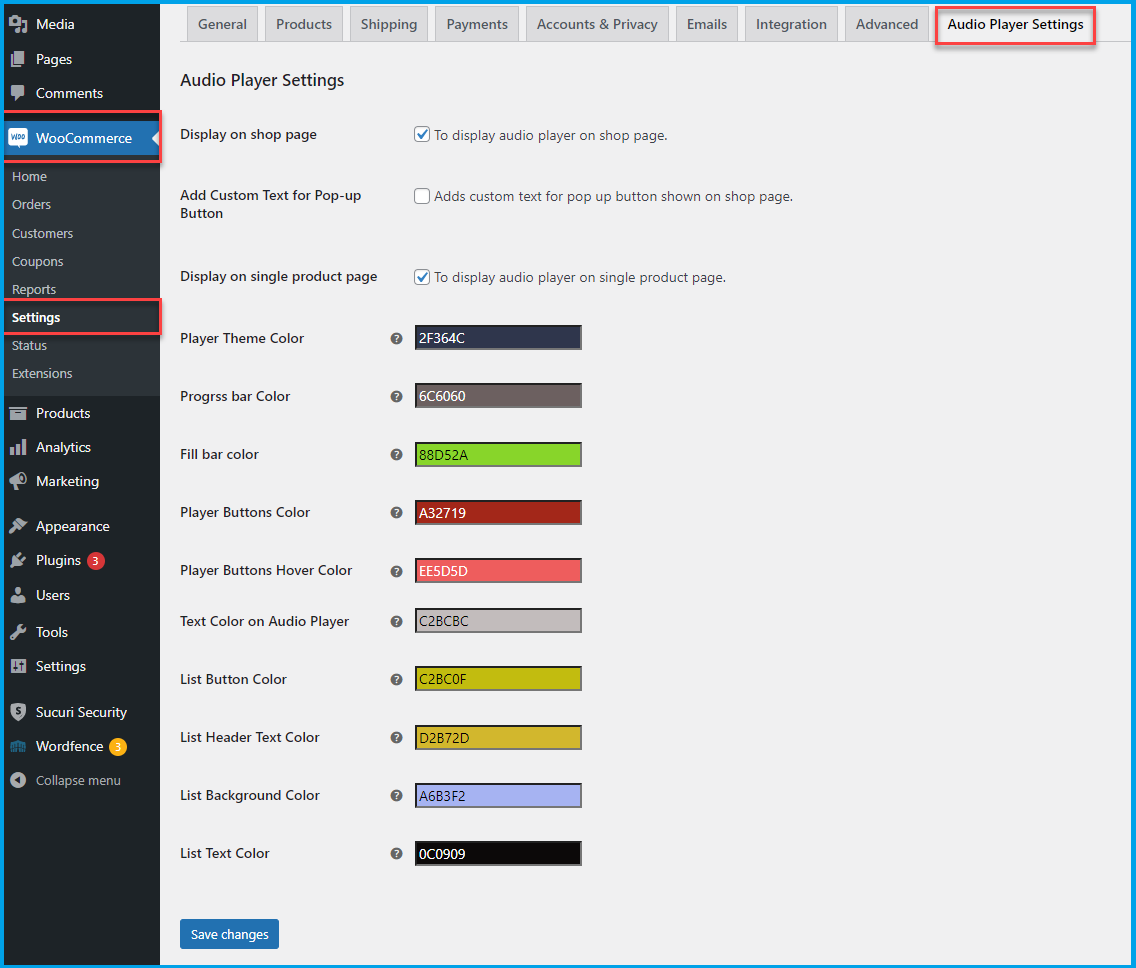 Compatibility
Our plugins are designed to be highly versatile and also compatible with the most commonly used themes, browsers, builders, and mobile views. We understand the importance of flexibility and integration when it comes to enhancing your website's functionality. Our plugins can effortlessly integrate with the following:
Themes Compatibility
Store Front
Avada
Flatsome
Woodmart
WooCommerce Default Theme
Divi
Compatible with
Requirements
Minimum PHP version: 5.2