Sell more of the items your customers love most: display all your best selling products on a separate page, and add rankings to single product pages to show shoppers the product's rank along with a link to the top sellers in that category.
Features
Works with simple and variable products.
Creates a separate page for displaying best sellers, so you have a handy link to use in email and social media marketing.
Customize the number of products displayed on the best sellers page.
Decide whether to calculate best sellers based on total item numbers, total sales, or total item number/sales during a particular time period.
Add a Best Seller badge and sale to the single product page of your #1 seller, and choose from multiple styles.
Translation-ready.
What will shoppers see?
All your products will be sorted based on their sales count or sales value. The products will be also be assigned a rank, which displays on the Best Sellers page.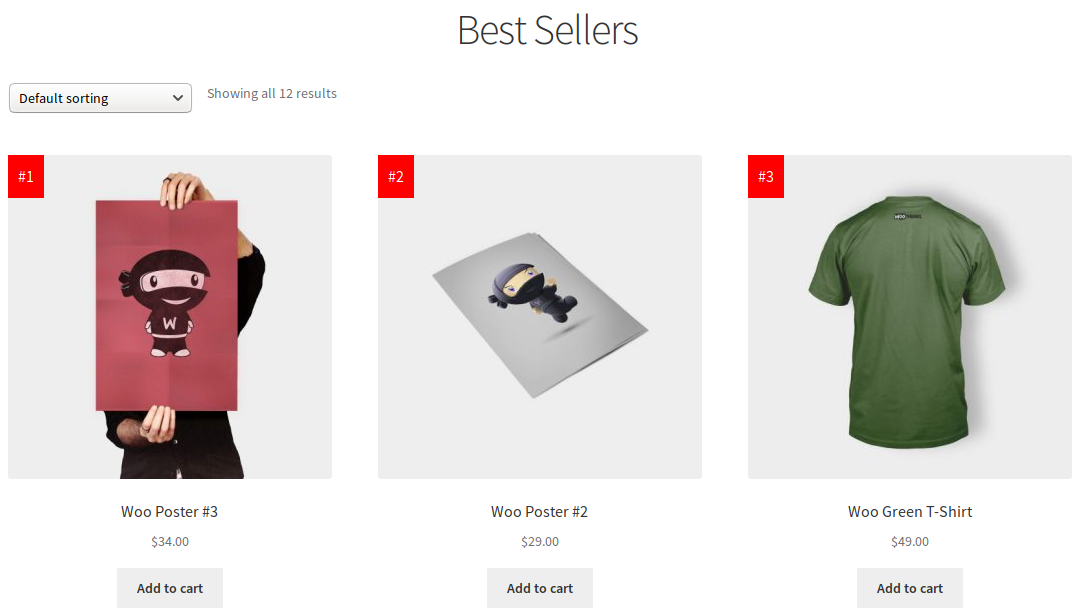 When the shopper visits the single product page of the top-ranked Best Seller, they'll see a Best Seller badge, a Best Seller seal, the product's rank, and a link to the top products in that category: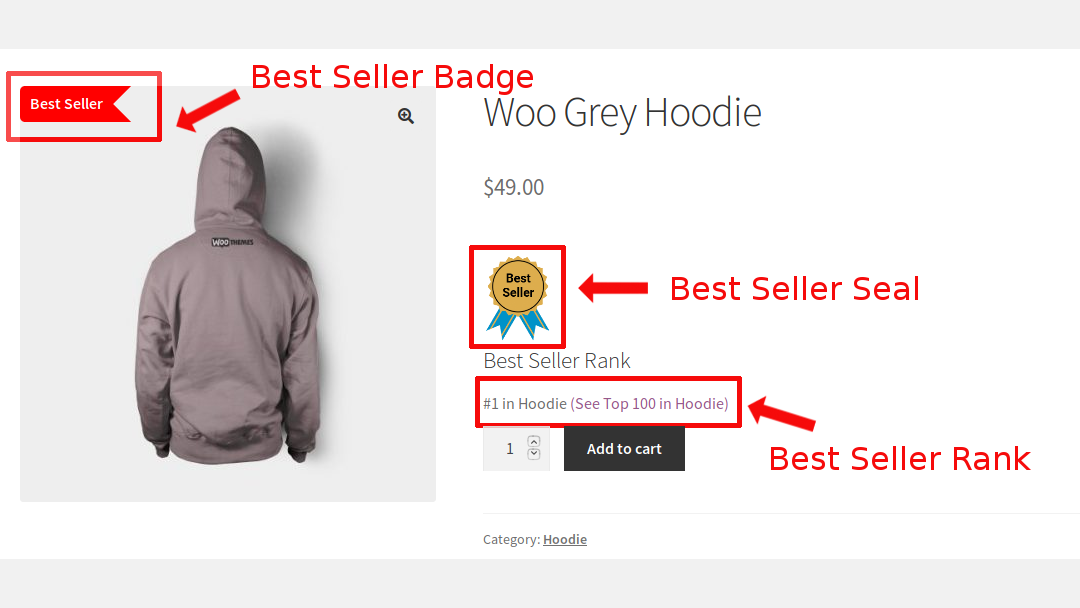 On the pages of Best Sellers ranked #2 or greater, shoppers will see the product's rank and the link to other top products in that category: