Research conducted by Experian found that birthday emails have a 481% higher transaction rate and 342% higher revenue rate compared to other promotional emails. Birthday Discount Coupon for WooCommerce is a perfect opportunity for merchants to connect with their customers, send them personalized wishes, and make their birthday extra special.
The extension enables merchants to send automatic emails with discount codes to customers on their birthdays. To gather birthday information from new customers, you can add a designated field on your registration and checkout pages. For existing customers, you can include the birthday field on My Account pages; once filled, the field will no longer be editable.
Features:
Display birthday field on registration & checkout pages
Specify the number of days before a customer's birthday to send a coupon
Customize the data label
Make it mandatory or optional for customers
Customize coupon code length, prefix, and expiry date
Restrict coupon application by products and cart amount
Allow free shipping with coupon
Customize email title and body as per your requirements
Add the birthday field to different pages:
In this example, the birthday field appears on the registration page.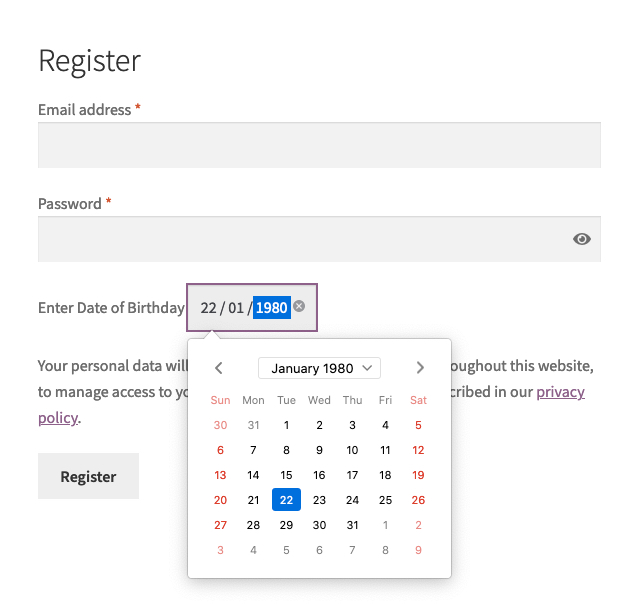 Customize birthday emails:
Choose a subject line per your requirements and choose include/exclude coupon codes in the body of the email.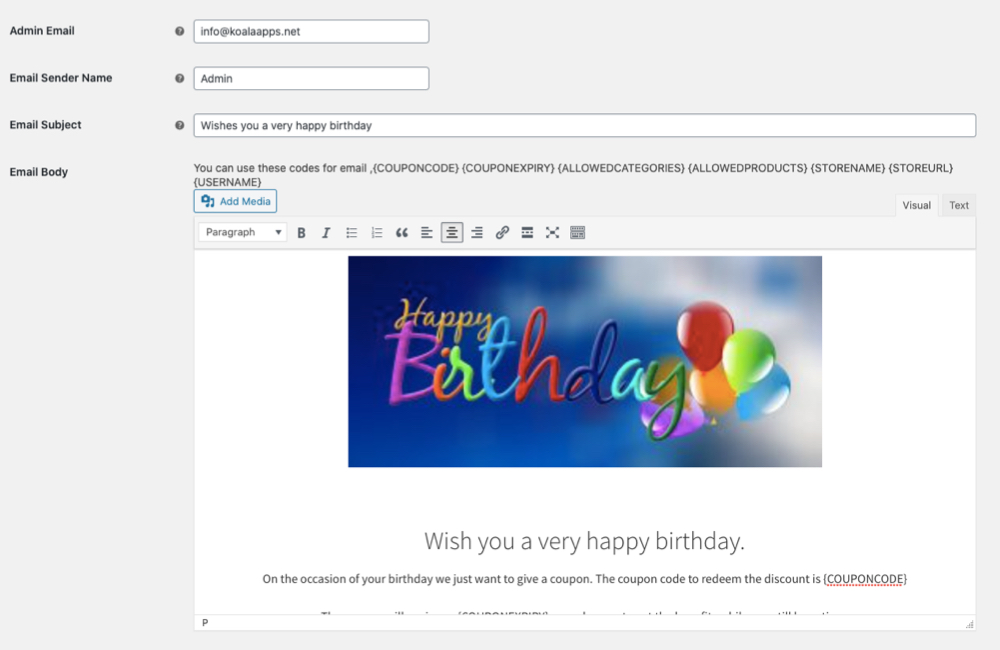 Customize coupon restrictions:
The coupon code settings enable you to configure a discount by a fixed or percentage amount, to set an expiration date, to designate a minimum and maximum purchase, and to exclude certain products so that the coupon doesn't apply to them. You can also enable free shipping.