Give customers the ability to create custom product bundles
Customers can create custom product bundles with Bundle Builder for WooCommerce. Customers can mix and match products to create custom gift boxes. Instead of choosing from pre-packaged selections, Bundle Builder allows customers to bundle products based on their preferences, gift ideas, and themes.
Merchants can't always anticipate what customers might want in a gift box, but they can delight shoppers with the ability to select custom groupings.
The extension empowers the user to select the box contents from various items and add them to their carts in bulk. Customers can select and view the products on a popup screen. They can also reset the grouped items on the popup screen.
Bundle Builder includes templates with various options to display columns. Merchants can also select the number of products to feature on each page.
Bundle Builder allows shop owners to retain control of how bundles are packaged. For instance, sellers can set restrictions on the minimum number of products required to create a bundle.
Sales and conversion optimization
The ability to create bundles gives your store new opportunities to increase its sales and conversion rates. Bulk buying becomes an option when you provide a simple method for your customers to create custom bundles.
Key Features
Customers can
Create custom gift boxes, or product bundles
Add messages in the cart for gifts
Shop owners can
Define bundle layouts
Allow users to create bundles in steps
Restrict the specific number of products shown on a page
Set bundles as optional, required, or a mix of both
Enable or disable bundle-building functionality
Add or restrict cart messages
Enable or disable scroll up when a product is added to the box
Add a custom product-box title
Define the  minimum number of products to be added to bundles
Track inventory automatically when items are added to bundles
Create customer options with Bundle Builder

The interface for Bundle Builder makes it easy to add bundling options with a few steps
Assign names to the price and view bundle labels
Select a pricing type such as regular, fixed, or varies with add-ons
Select the number of layout columns
Select where pricing will appear such as to the left, right, or below the products
Select the number of items shown per page
Enable or disable options additional options like allowing cart messages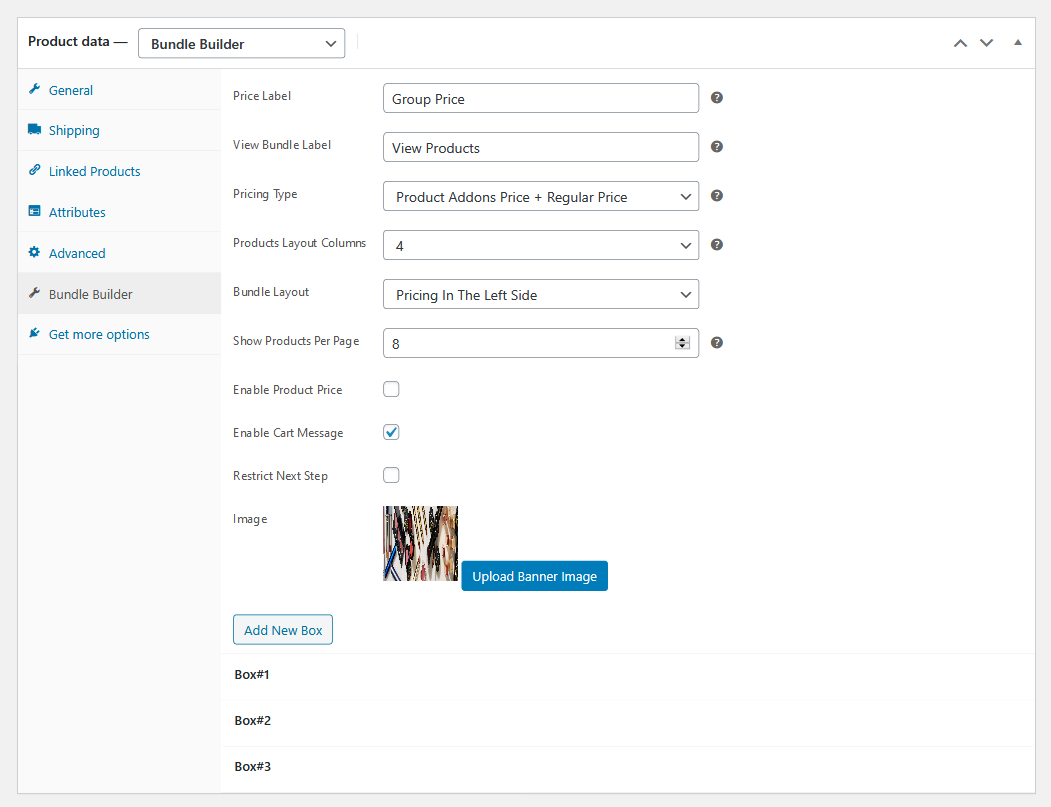 Create bundles for specific product categories

Create rules for bundles in various product categories. Below, you can see the creation of a skin-care bundle in progress. The store owner will name the box, decide on the minimum number of products to include, and select specific products to include.

Front-end view pre-designed layouts
Bundle layout option—pricing on the left side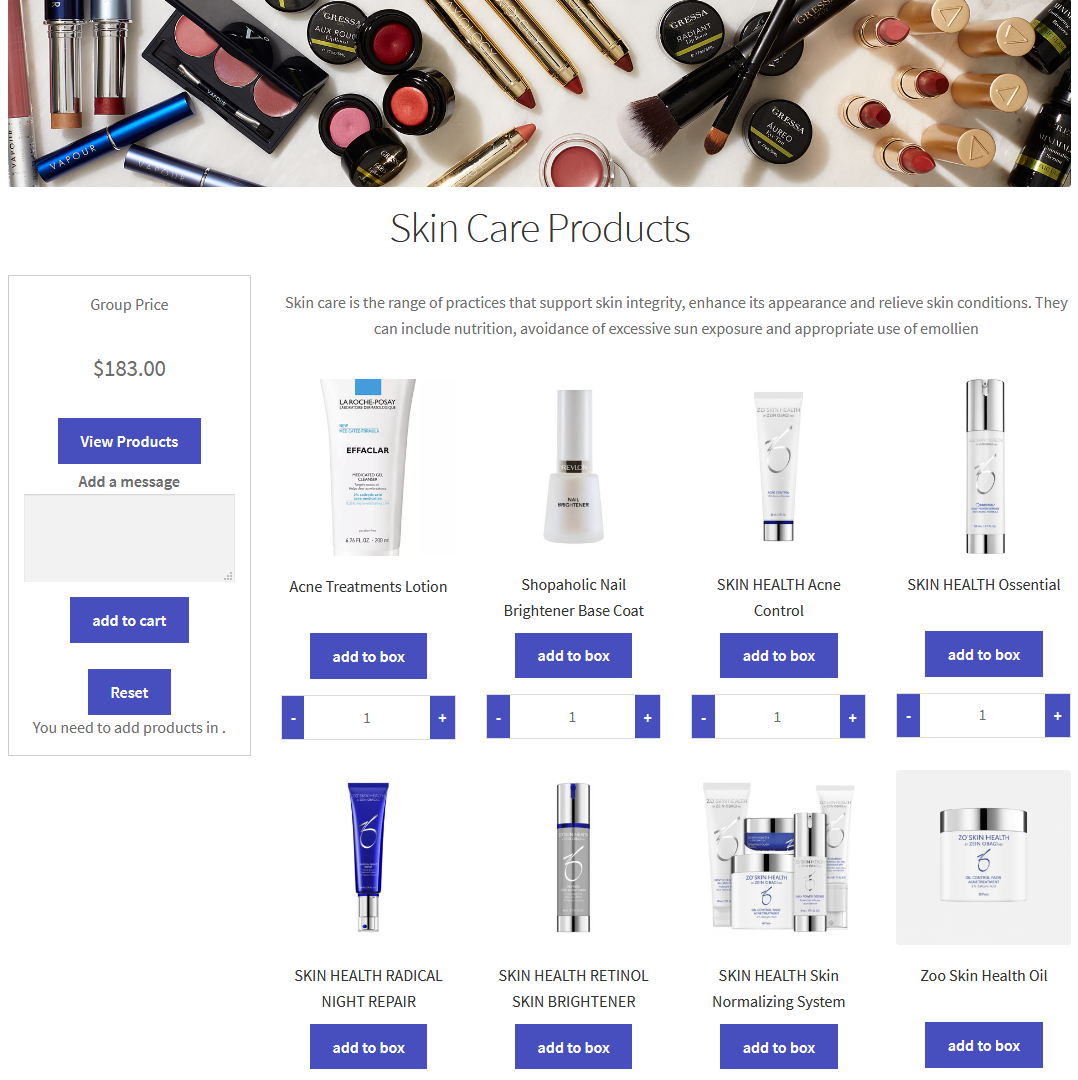 Bundle layout option—pricing on the right side
Bundle layout—pricing at the bottom
View items in a popup window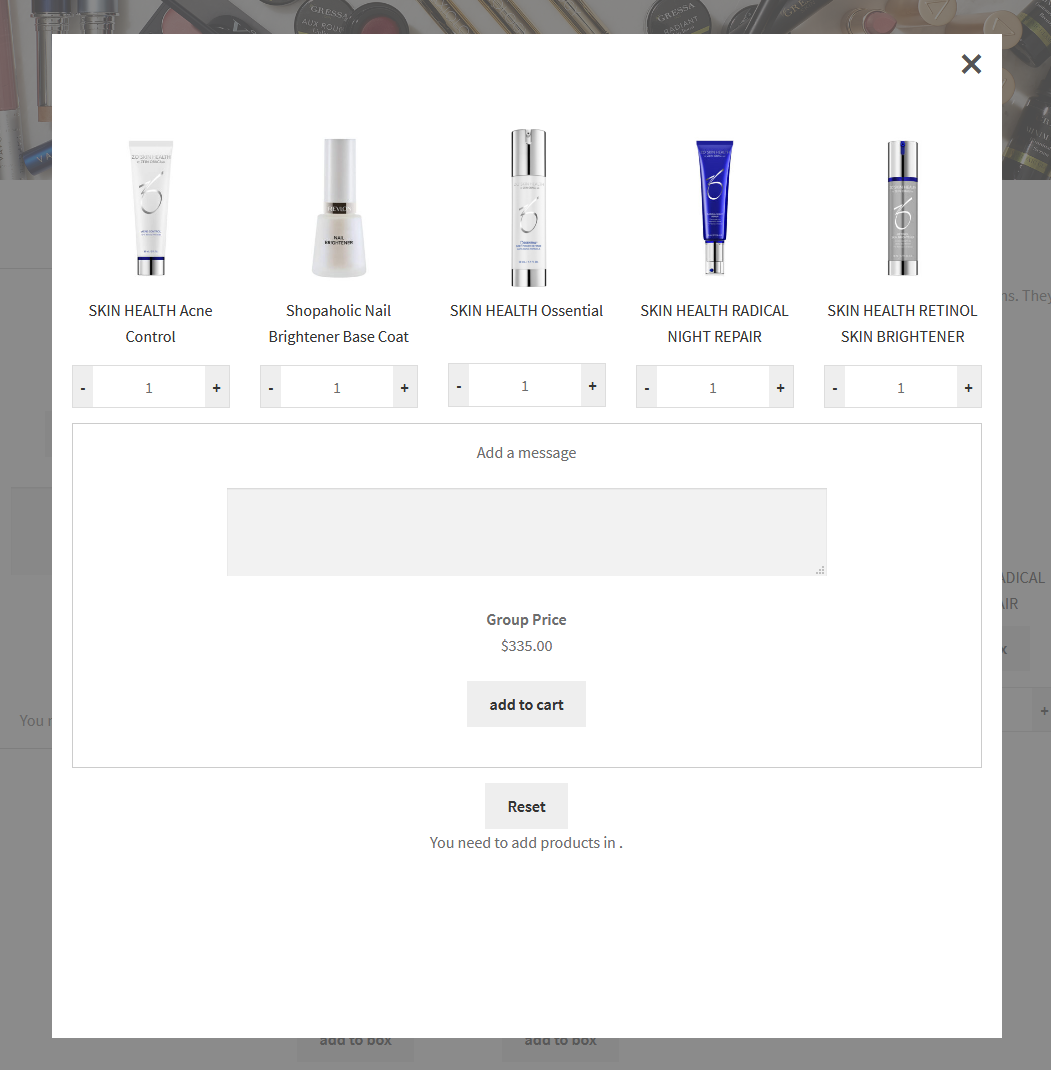 Increase or decrease bundle product quantities, add product items to the cart or reset the whole bundle.
Get started with Bundle Builder

30-day money-back guarantee
Support teams across the world
Safe and secure online payment