Offer Customers Credit
Encourage sales by offering credit to the customers you trust. The Company Credit plugin is an enhanced credit payments management system that allows you to set credit limits for customers.
Specify credit limits for customers
Offer credit as a payment method on the front- and back ends
Manage overdue credit payments
Hassle-free currency conversion
Set automatic email notifications on credit operations
Increase revenue
Offer credit to encourage customers to buy without hesitation and increase their spending. The Company Credit plugin lowers the potential risks of offering credit. It accesses accurate consumer credit histories and enables updates to limits and balances. Selling on credit demonstrates the stability of your business and helps you stand out in comparison with other stores.
How does the Company Credit plugin work?
Payment on credit at checkout: Configure the Credit Payment to feature as a payment method available at the checkout for customers.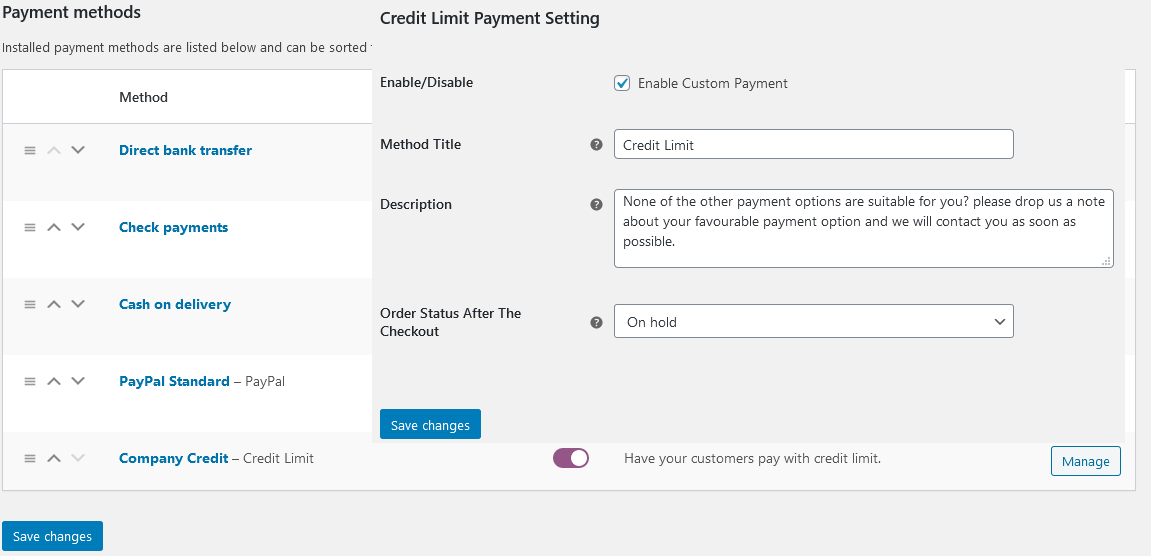 Trusted customers: Enable and specify a credit limit for selected customers. Customers can view their credit balances and transactions in a designated tab on the My Account page.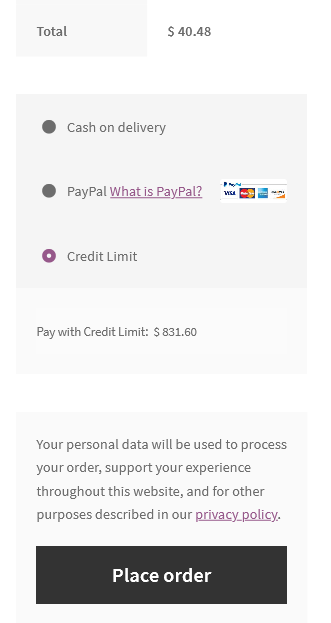 Credit data: Track the history of payments, study customers' current credit balances, and make appropriate adjustments to statuses and figures.
Email reminders: Notify shoppers of changes to their credit balance via email. Use one of two templates: credit balance updates and changes in the amount of credit limits.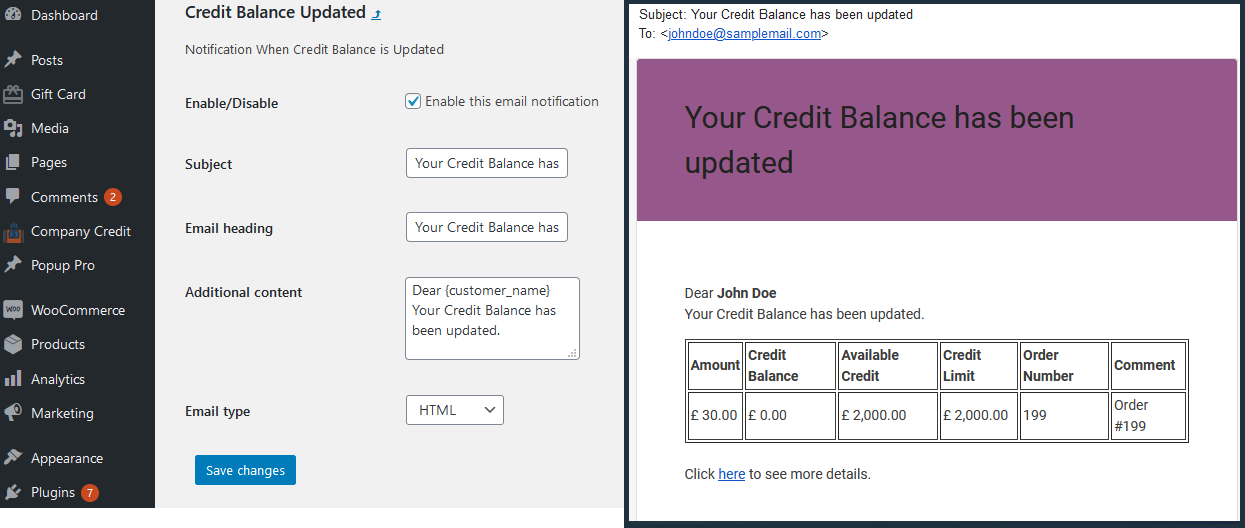 Features
Credit configuration
Credit as a payment method
Credit limits
Customer specification for credit payments
Customer credit-limit specifications
Credit management
Track customer credit usage on the backend
Track a customer's overall credit history with a backend grid
Update credit balances on the backend
Currency conversion
Comments on updates
Automatic email reminders on updates to a credit balance
Automatic email reminders on changes in a credit limit
Currency Selector on the Credit Limit tab in Customer Profiles
On the frontend
Show credit limits in the currency of customers
Take credit payments at checkout
Customers can access their credit limit tab on the My Account page
Credit payment transactions on the frontend
Install the Company Credit plugin, offer credit to encourage customers to buy without hesitation, and increase their spending
Requirements
Minimum PHP version: 7.0