Connect Your Store With Google Shopping
Engage millions of shoppers across the UK, the US, Australia, Belgium, Brazil, France, Germany, etc., by connecting your stores with Google Merchant Center. Google Shopping offers a flexible product discovery experience to its users. Free Listings on Google Shopping ensure improved visibility for your products and opens up your store to increased organic traffic at zero cost.
Since the sellers directly update all the information, there is no chance of any duplicity or fraud, giving customers more reason to trust and recognize your brand. Google shopping is an extensively used platform by shoppers to research products, features, and prices, compare the products and connect with the sellers to make a reasonable purchase.
Why should you choose Google Shopping?
Engage more customers and increase product visibility by promoting your products with free listings or paid smart Shopping campaigns.
Increase your views by engaging with Google Ads. Track your performance and get complete reports for your business.
Get discovered organically at zero cost via Free Listings.
Google feed supports all the Google programs such as Shopping Ads, Buy on Google, Merchant Promotions, Surfaces across Google, and Local Inventory Ads.
Auto-sync your products and details by connecting to the Google Merchant Center to your store.
Connect to shoppers globally with Google's properties, including Search, YouTube, Maps, and Google Assistant.
Google Shopping is available to over 90 countries, thereby providing the opportunity to sell and earn more.
Link your Google Shopping with WooCommerce
Connecting your store with WooCommerce will help you expand your business in your region or country. The integration helps in the easy product upload/update, category mapping, and smooth order management. Sell efficiently and reduce the hefty tasks of manual uploads with the plugin.
Features
Product Management
Uploading products one by one can be a tedious task. You can upload products either one at a time or in bulk by selecting them on the product listing page.
You will have 3 abilities there :
Upload to Google : You can select products and can upload them on Google using this bulk action.This option helps you to upload product with title,description ,images,stock and price.
Update On Google : You can select products and can update them on Google using this bulk action.This option will update your existing product's title,description,stock and price.
Remove from Google : You can select products and can remove them on Google using this bulk action. This option will remove the product  from the Merchant center.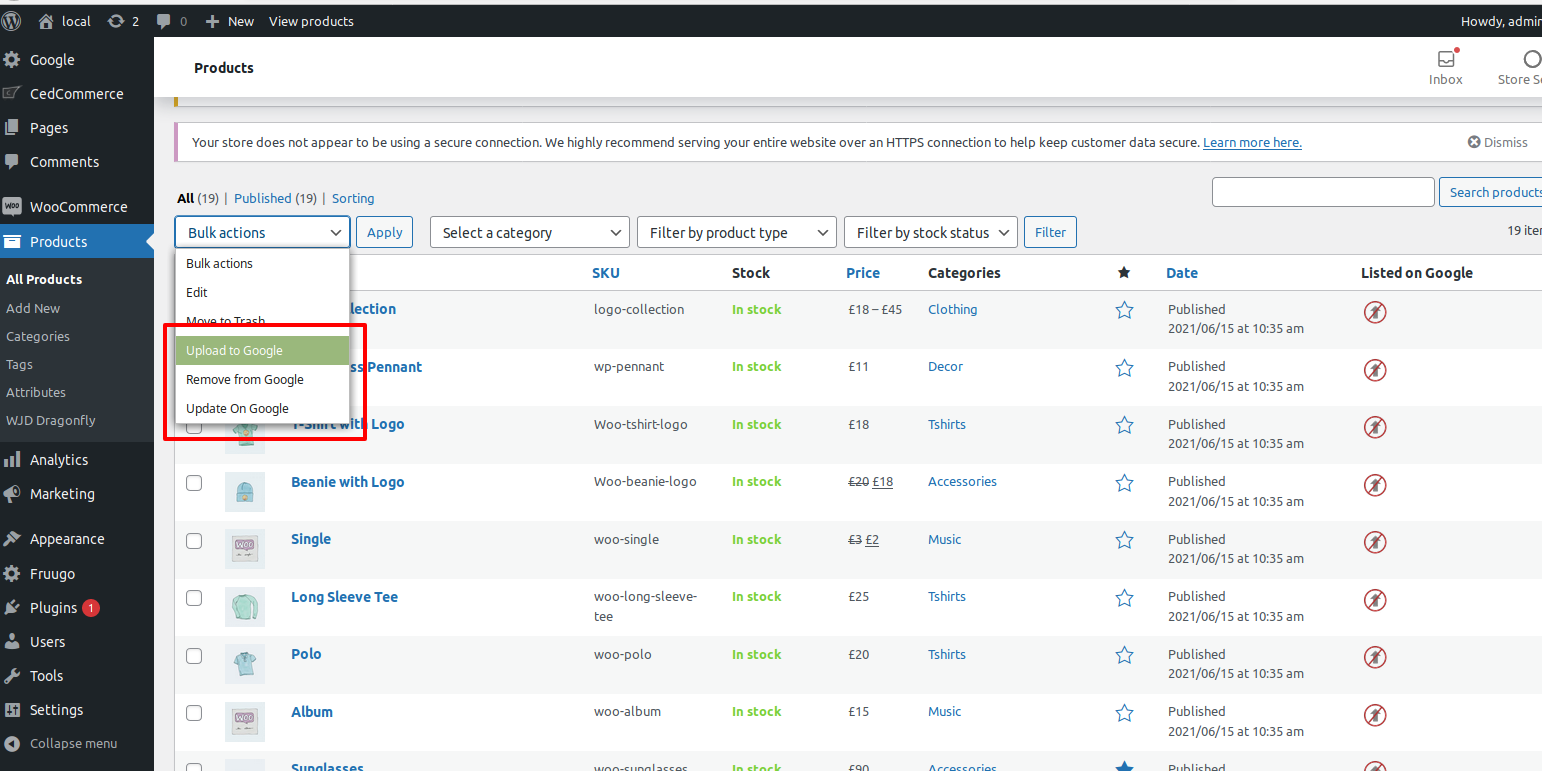 Category Mapping
Map your WooCommerce category with the Google categories and increase the visibility of your products.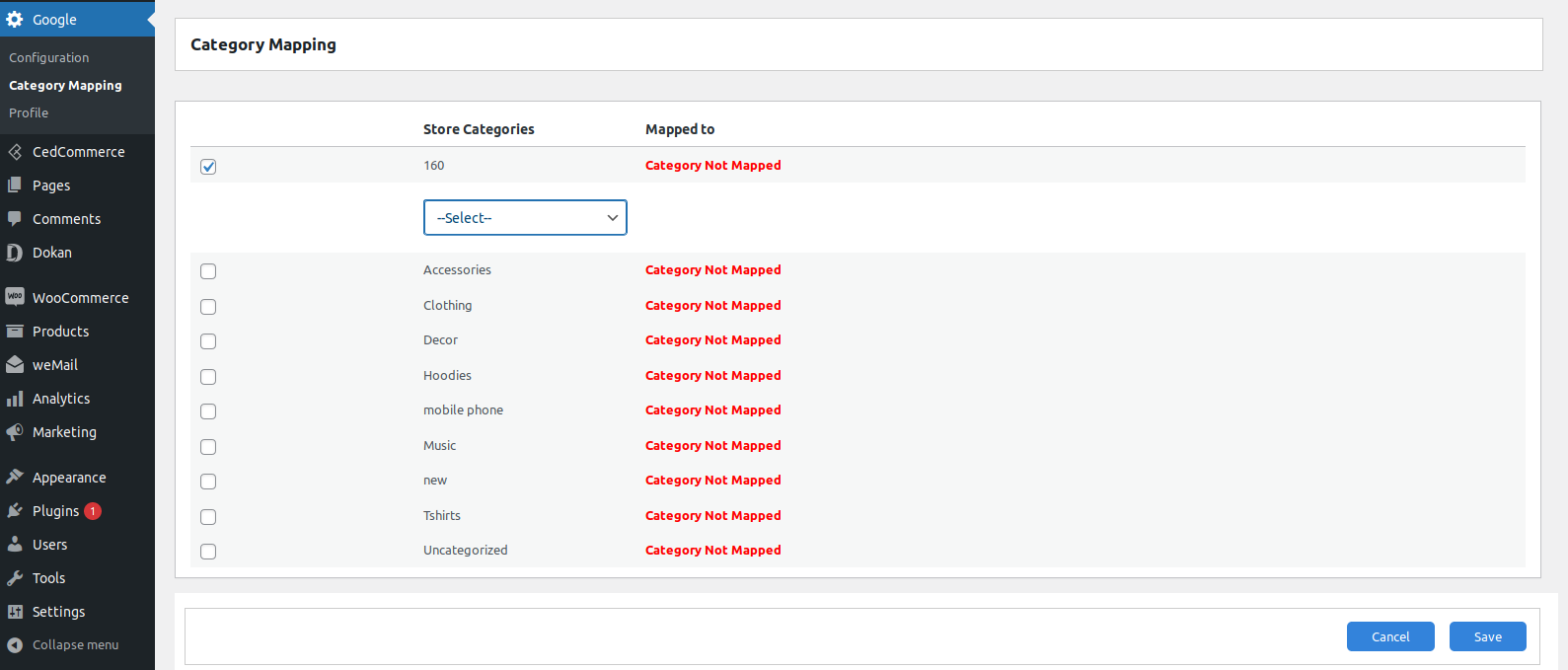 Profiles
The plugin helps you create profiles for each Google category and fill data at the profile level only once and reduce the manual task of filling these data at each product level.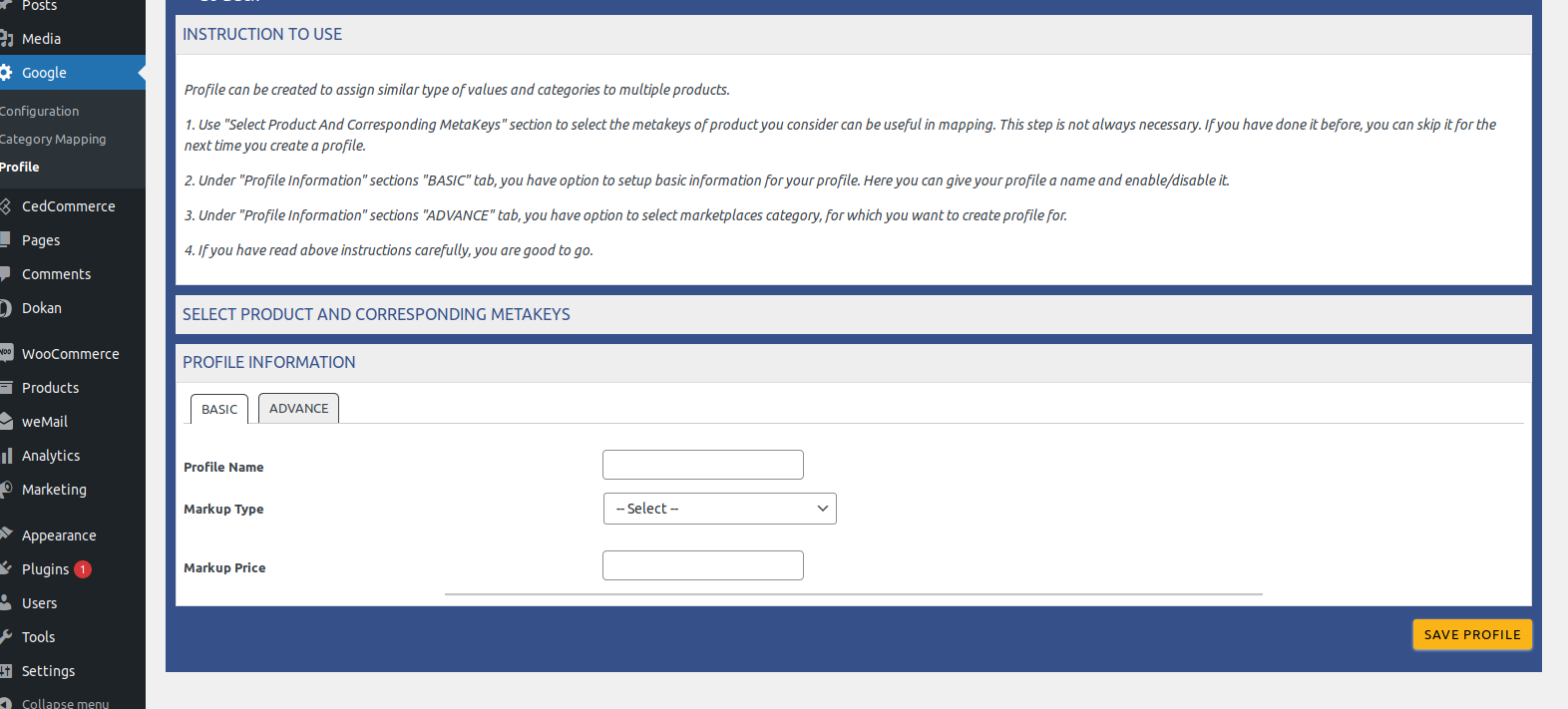 Additional Benefits
Enjoy a hassle-free selling process on Google Shopping and free list your products to ensure increased visibility.
Dedicated Account Manager – A devoted account manager will be assigned to you to assist with the setup and onboarding process.
24/7 Free Support – Get assistance from our experts that are available 24*7. Feel free to contact us anytime, and we will be at your service. Contact us through WhatsApp and Skype.
Why Choose Google Shopping Integration for WooCommerce?
The plugin will help you sell seamlessly and effortlessly. The plugin enables you to enhance your product's visibility and helps you get discovered organically at zero cost via free listings. Exhibit your products on various Google platforms such as Google Assistant, Google Shopping, Google Search, Google images, etc.