Take control of your delivery/pickup schedule with Iconic Delivery Slots
By using the powerful, feature-rich options in Iconic Delivery Slots, you'll be able to create a delivery/pickup schedule completely tailored to your store – in no time at all!
When shopping online, delivery times matter. If your store offers local delivery or in-store pickup, then it's vital to provide delivery date and delivery time options at the checkout.
By using Iconic Delivery Slots, you'll ensure your WooCommerce store or restaurant is never over-booked and orders arrive at the right time — on your terms.
Your customers will be satisfied because they'll know when to expect their order, and your staff will be happy because you're able to deliver it without going overcapacity.
---
"An excellent plugin with impressive in-depth functionality. The customer support has been fantastic." — Joe Read, Wyze Digital
---
What can Delivery Slots do for your WooCommerce store?
Increase customer satisfaction by allowing customers to choose when to receive their order.
Prevent overloading your store by restricting the number of orders per day and time slot.
Increase the average order value by charging additional delivery fees.
Keep your customers coming back by living up to delivery expectations.
---
Delivery/pickup date and time slots at the checkout
With Iconic Delivery Slots, you'll be able to create flexible delivery and pickup date/time slots so your customers know exactly when to expect their order. All of this is done using a user-friendly and modern date picker at the checkout.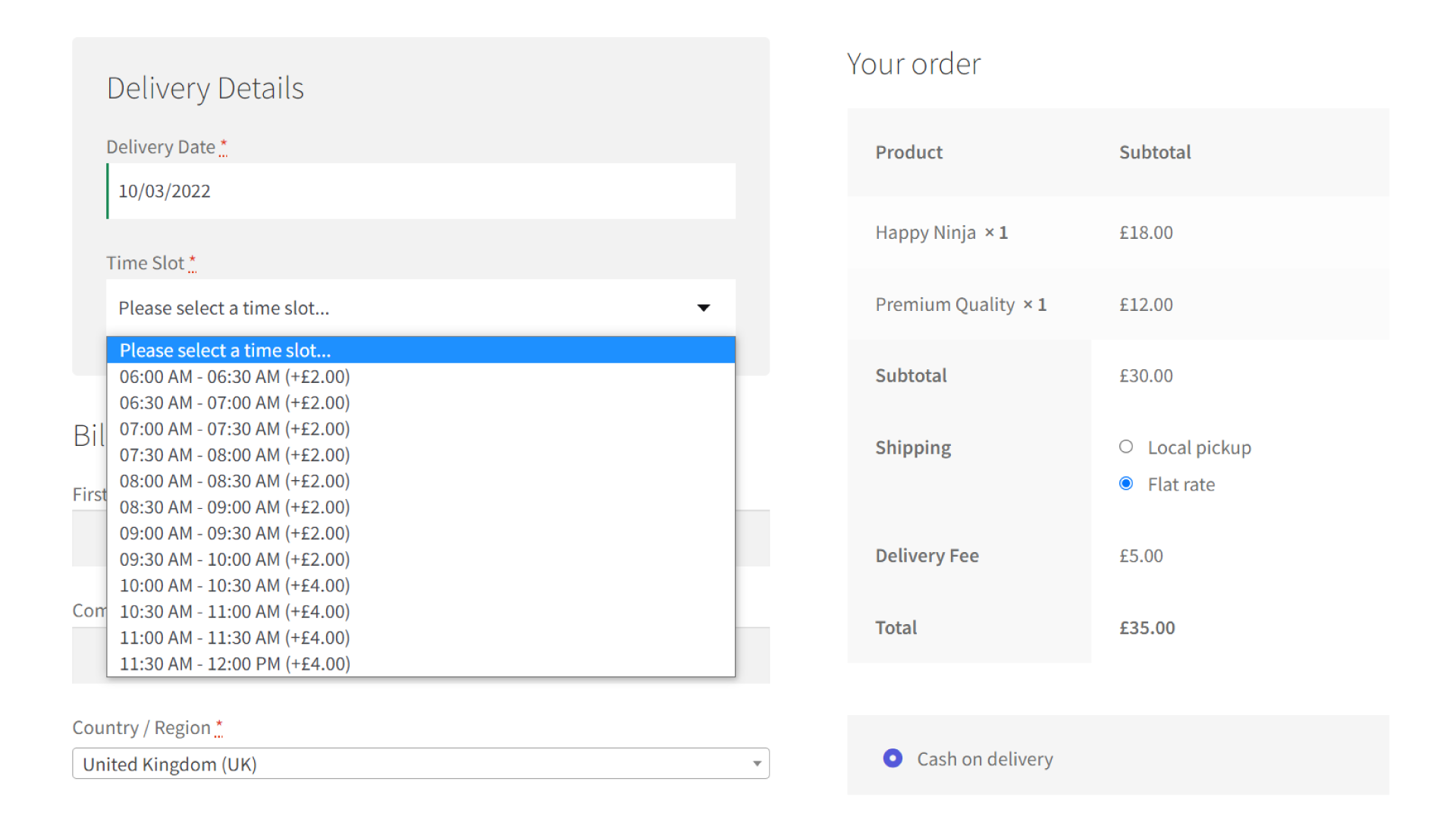 Can I change the wording from "Delivery" to "Collection" or "Pickup"?Yes, you can customize the field labels as soon as your customer selects a shipping method.
---
"Plugins are easy to use and highly customizable. One of the few premium plugin developers that value customers and support." — Niels van Renselaar, Trustpilot
---
Allow customers to reserve a slot before the checkout
Use Iconic Delivery Slots' built-in reservation calendar to allow customers to reserve a time/date slot before they get to the checkout.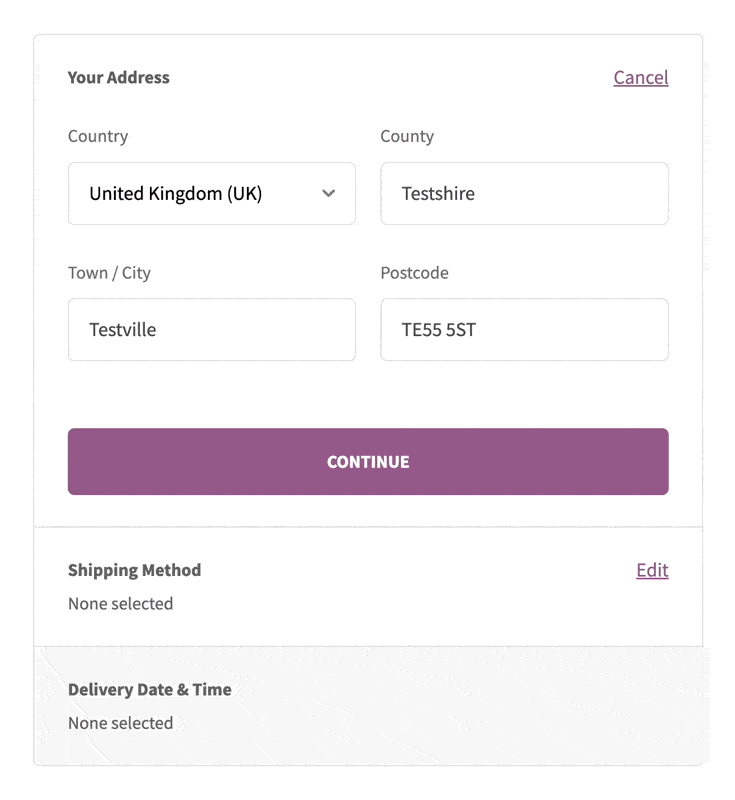 How long do reservations last?The default reservation length is 30 minutes and you can change it to suit your needs from the settings page.
---
Customize your delivery schedule
Completely customize your delivery schedule to suit your business. With Iconic Delivery Slots, you can:
Choose your delivery days
Manage your delivery days by offering delivery and pickup dates only when your shop is open.
Set a maximum number of orders per day and time slot
Limit orders per day and per time slot to avoid overloading your shop and staff.
Apply delivery/pickup day fees
Charge additional delivery fees based on same day/next day delivery, day of the week, or the selected time slot.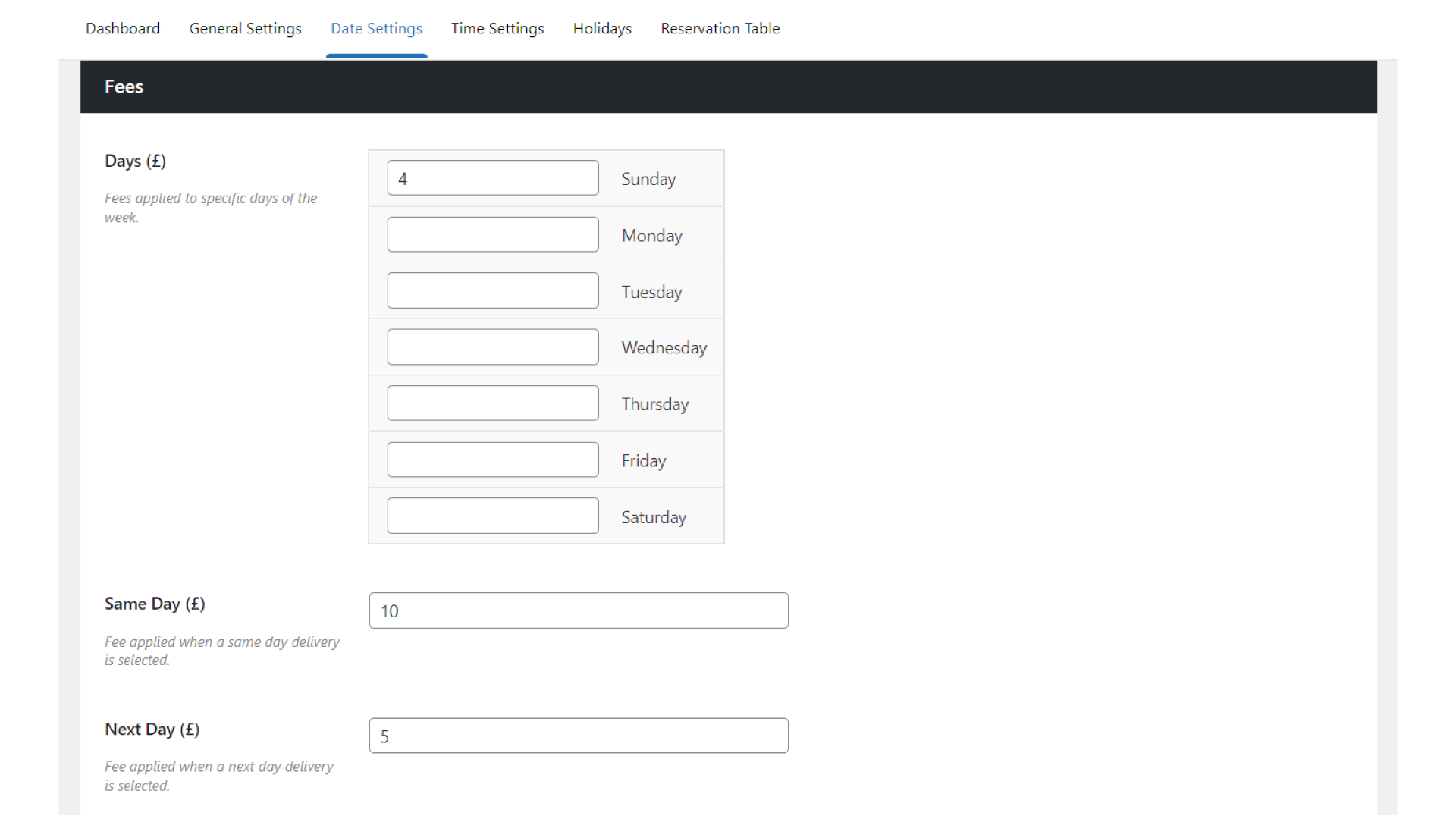 Create seasonal/specific delivery/pickup dates
Take advantage of holidays like Valentine's Day or New Year and create specific delivery fees and quantities for these dates.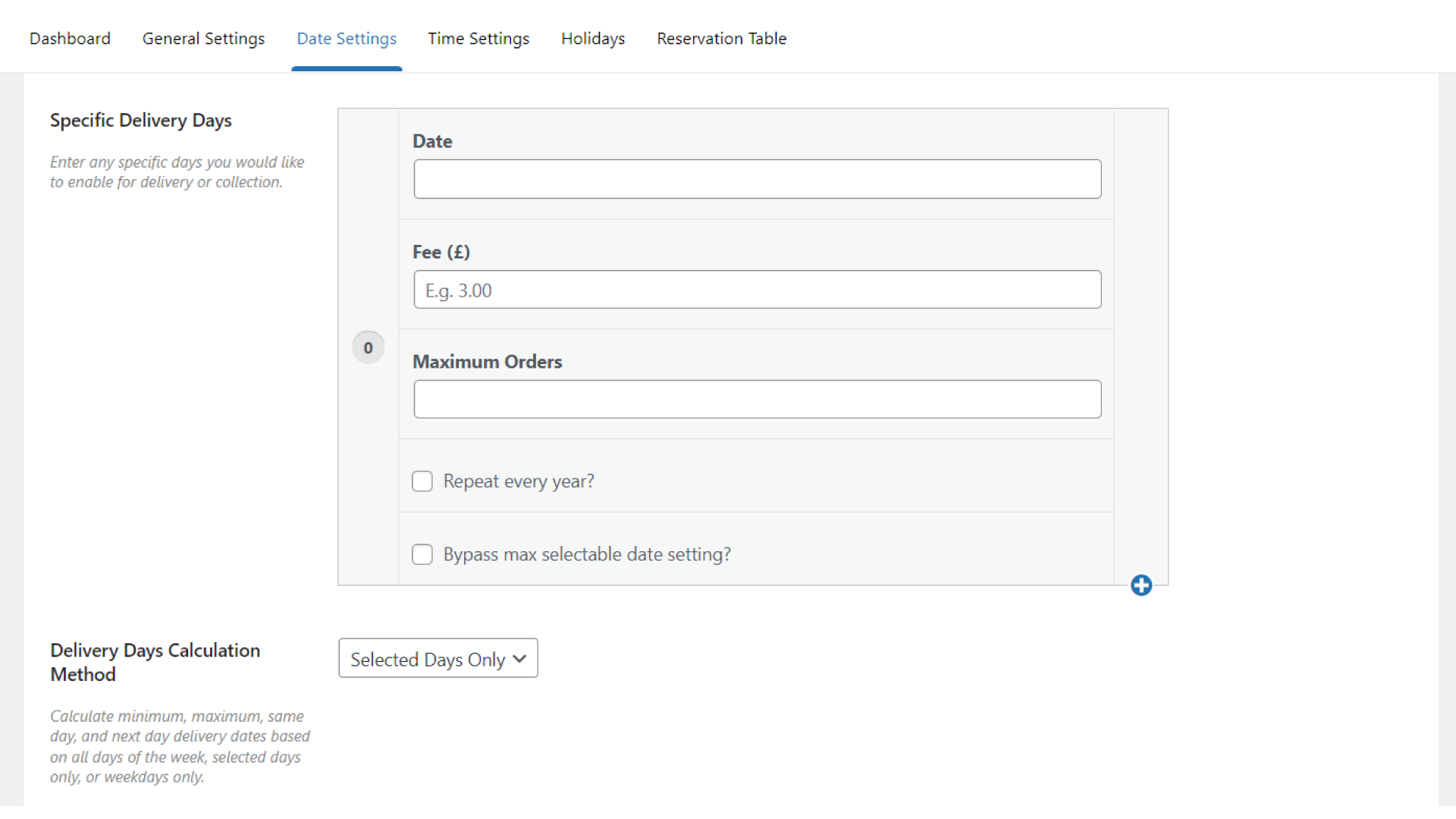 Flexible holidays and closed periods
Create flexible and repeatable holidays/closed periods to prevent customers from booking on days when your store is closed.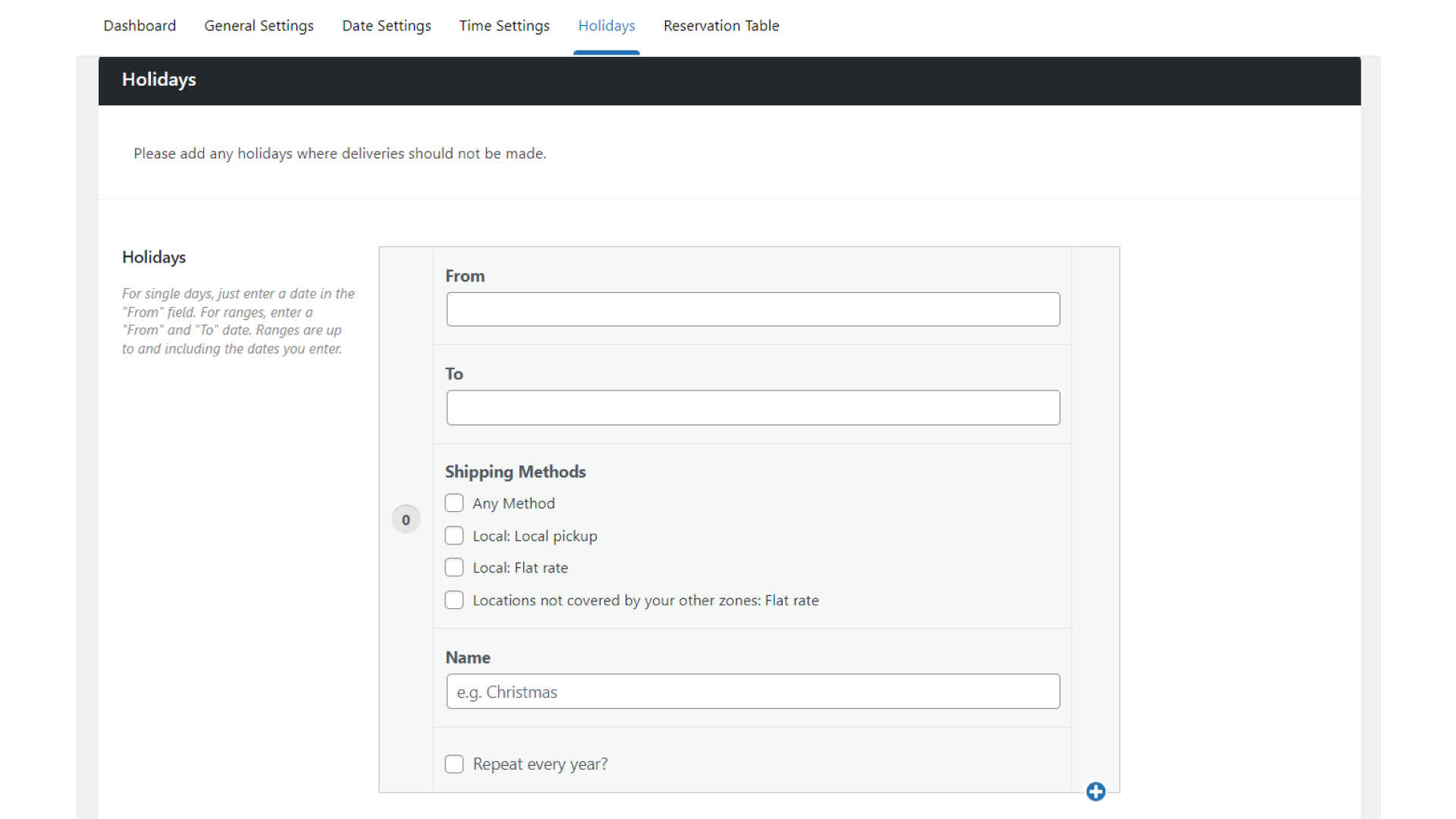 Take advantage of flexible delivery settings
Set minimum and maximum delivery dates, automatically generate time slots, disable date and time picker based on products in the cart, set lead time, and more.
Set shipping method conditions
Change the date and time field labels based on the selected shipping method and zone, and assign time slots to specific shipping methods.
---
"The customer support team is super responsive. Iconic will be my go-to plugin devs for future requirements. Top tier stuff." — Rishab Jain, Trustpilot
---
Offer pickup as well as delivery
Do you want to only offer pickup, or a mixture of pickup and delivery? You can add separate time slots for each and the checkout will update based on which the customer selects.
---
Never miss a delivery with the upcoming and reserved deliveries overview
Get a detailed overview of upcoming and reserved orders so you and your staff know exactly when to prepare orders.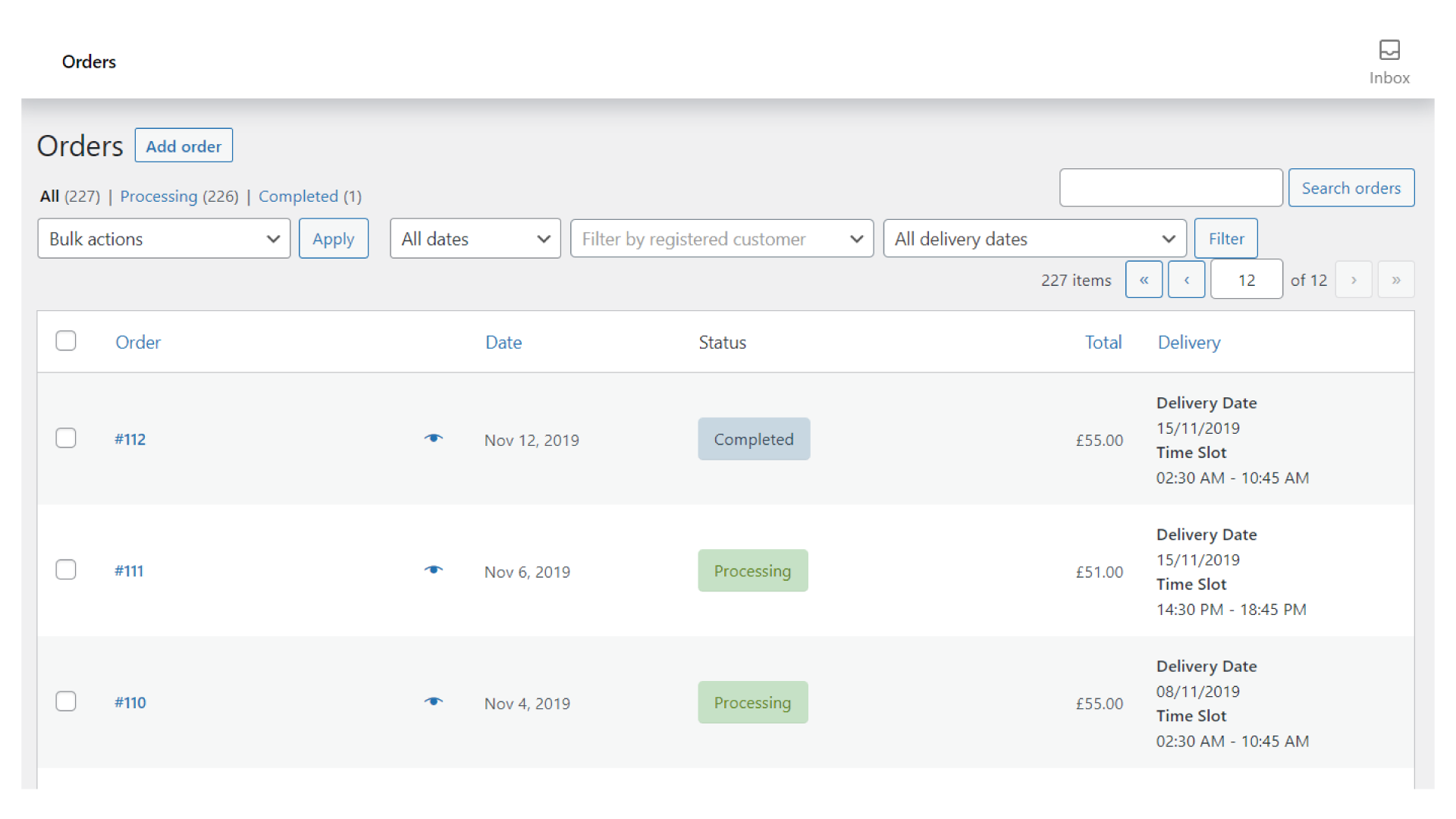 ---
---
Developer friendly codebase
Use WordPress hooks (actions and filters) to completely customize your delivery schedule.
---
Third-party compatibility
Iconic Delivery Slots is compatible with many third-party plugins. Including PDF invoices, Flux Checkout for WooCommerce, WooCommerce Lead Times, multiple shipping plugins, and many more.