Attract Customers With a Little Mystery
Mystery Gift Box for WooCommerce allows you to sell loot boxes that contain high-value prizes in your WooCommerce shop.
Highlights:
Works for members and guests
Multiple products can be offered as gifts
Start and End Date for purchasing Mystery Gift Box can be scheduled
Multiple algorithms help recommend the gift products
Gift Products can be processed as
– Separate Order
– Mystery box purchase order
Benefits
Increases Average Order Value
Offering a mystery gift box full of prizes can trigger customers to add to their carts, thereby increasing the Average Order Value.
Sell Unsold Products
You can use a mystery gift box to sell unsold products in your shop and bring in additional revenue to the site.
Convert Potential Prospects to Customers
A mystery gift box may be the right hook you need to convert a new customer.
How it Works?
Create a new product and select the product type as "Mystery Gift Box". Fill in the price for the product.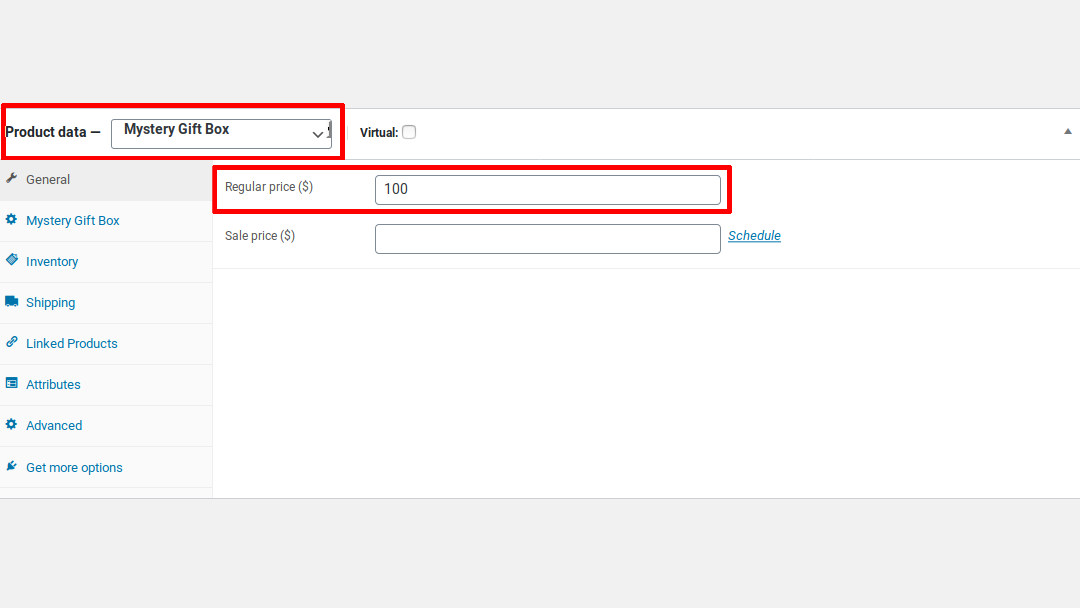 In the "Mystery Gift Box" section, configure the "Product Selection Method" and the "Number of products to be gifted for one mystery box purchase".
In the "List of Gift Products" section, add the products which you want to be a part of the Mystery Gift Box product and publish the product.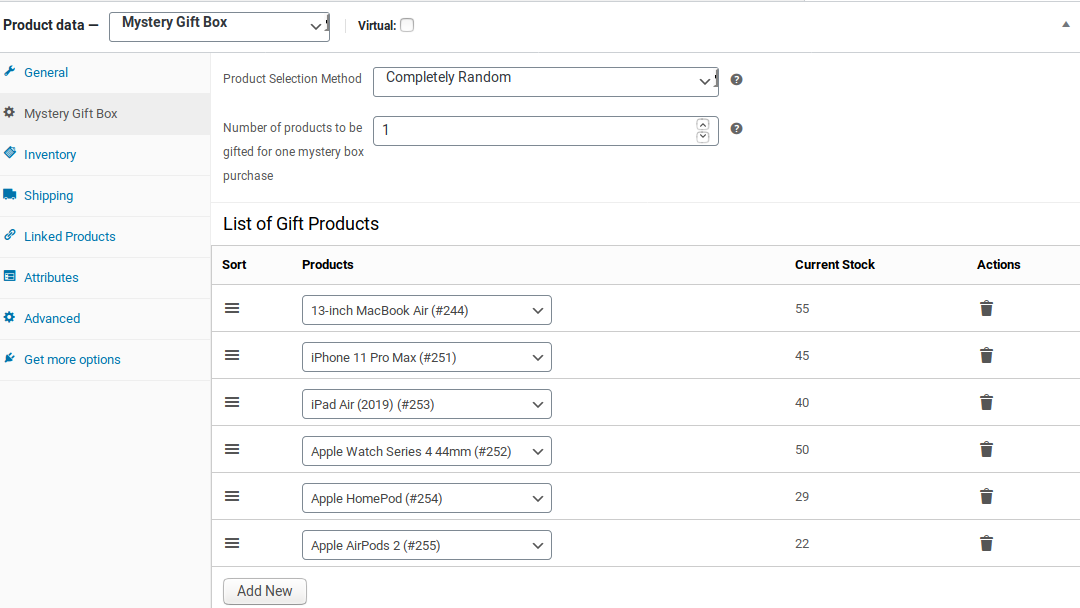 On the single product page, the list of gift products in the mystery gift box along with the price range will be displayed.
An email will be sent to the user once the purchase is completed. This email will have information about the gift product which they will be receiving.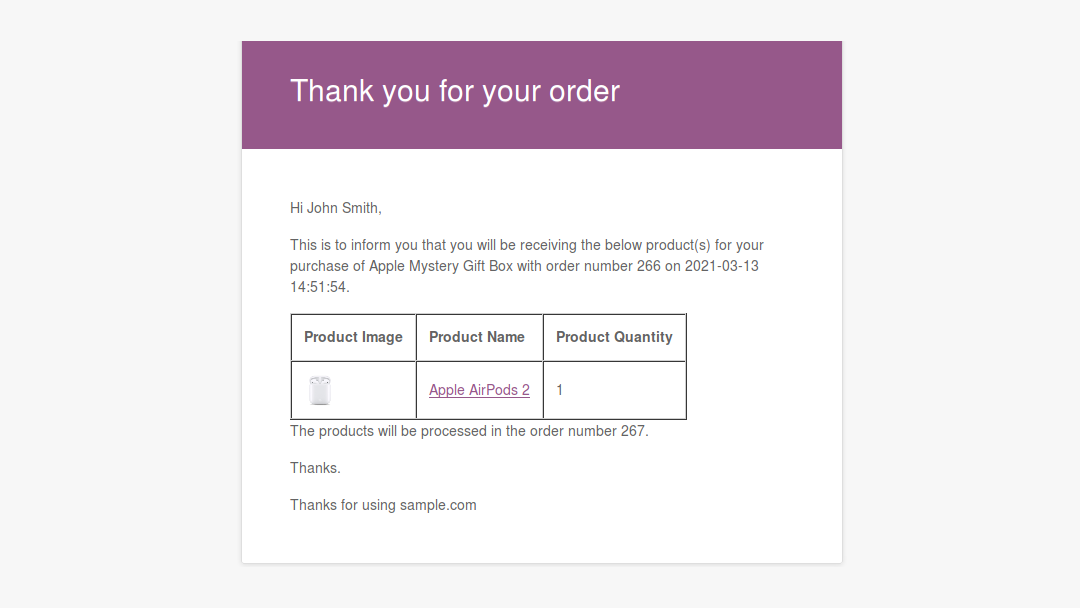 The Mystery Gift Box Purchases made by the user will be listed in the "Mystery Box Purchases" section on the My Account page.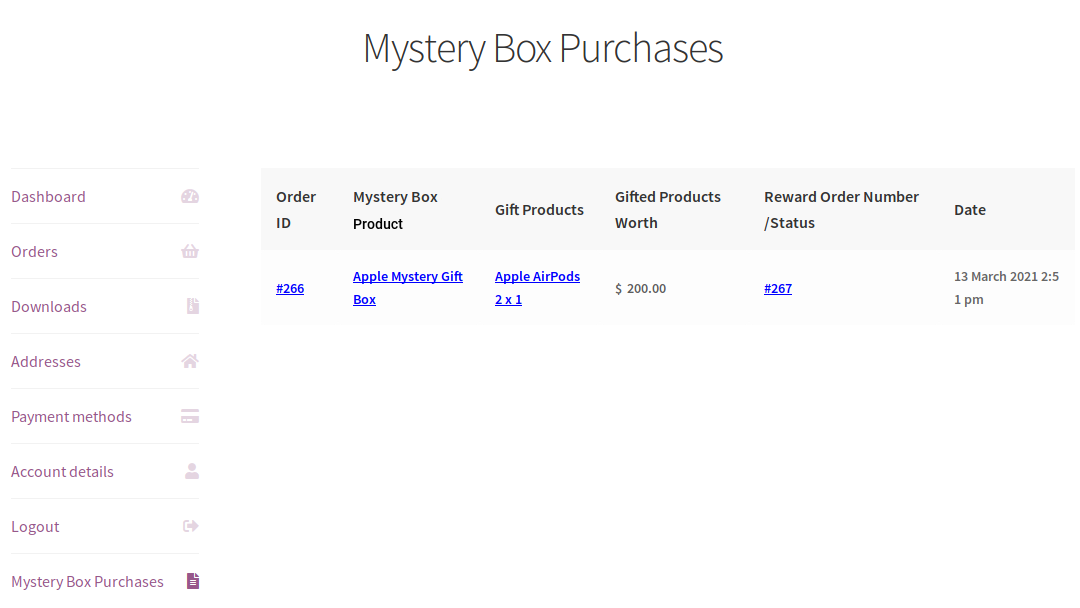 The Mystery Gift Box purchases will be displayed in a table for the admin to process the orders.
Requirements
Minimum PHP version: 5.6
WooCommerce
The most customizable ecommerce platform for building your online business.