Offer Buyers Post-Purchase Offers
The Post-Purchase Offers for WooCommerce plugin presents offers to your customers after their purchases are complete.
Benefits
Additional revenue to the site
When a customer accepts a Post-Purchase Offer, they spend more and increase your revenue.
Improves customer experience
Display targeted offers to your customers based on their last purchase and improve their overall user experience.
Attract new customers
Customers who benefit from Post-Purchase Offers may refer new users to your site.
How does it work?
The user adds a product to their cart, proceeds to the checkout page, and completes their purchase.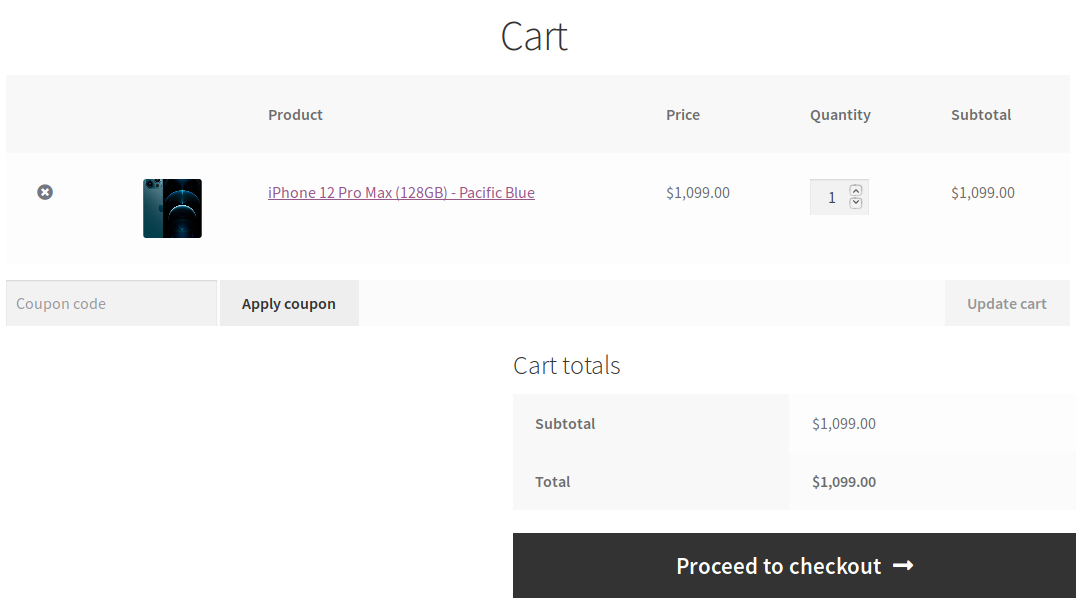 After they place an order, the plugin will redirect the user to the Offer page.
The Offer page presents the user with single or multiple offers (based on configuration) and displays offers to users related to their last purchases.
If the user accepts the offer, they can click the Accept-Offer button.
If the user wishes to decline the current offer, they can click the Skip button.
If the user wishes to decline all the offers at once, they can click the Skip-All-Offers button.
If the user accepts one or more offers and they decide to decline the remaining offers, they can click the Skip-Remaining-Offers button.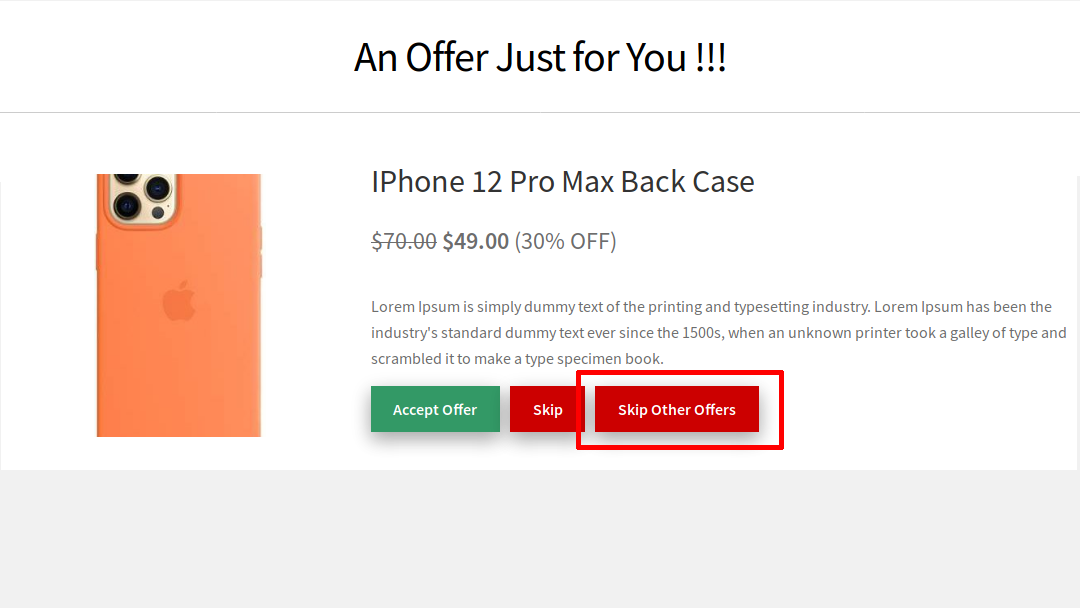 Once the user views the offer(s) and they accept one or more, the plugin can redirect them to the checkout page to complete their purchase. The user can fill in their address and make the payment.
The order with post-purchase offered product(s) processes as a separate order.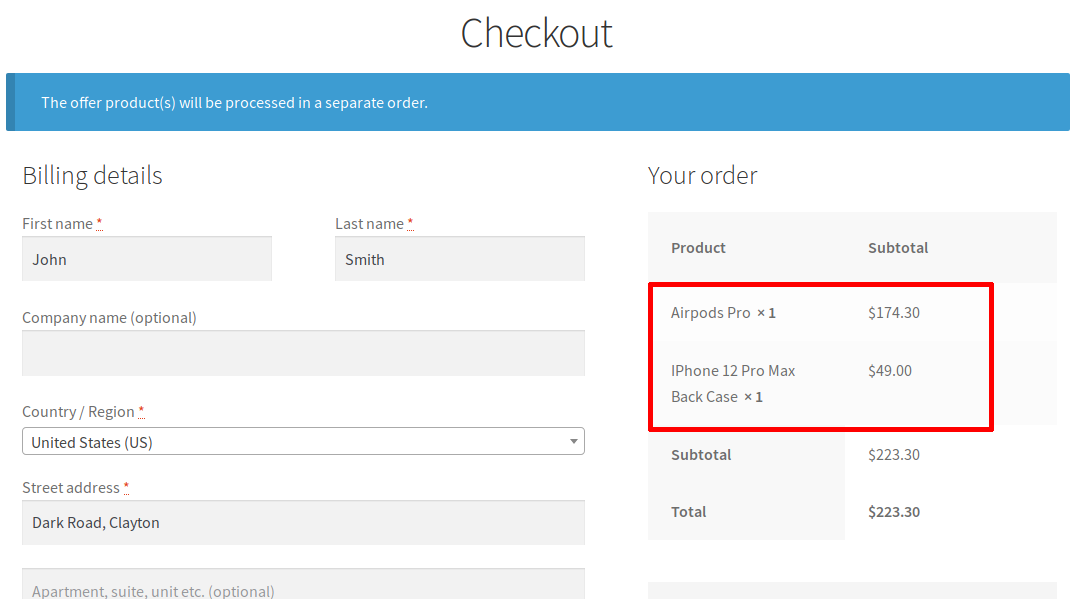 Features
Multiple discount types
Percentage discount
Fixed discount
Fixed-price
Multiple offers to user
You can present multiple offers to your users, and they can:
Accept all the Offers
Reject all the Offers
Accept fewer Offers
Customizable
You can customize the criteria for Post-Purchase Offers.
Quantity for Offer Product
Option for the Site Admin to set the Quantity for the Offer Product
Restrict WooCommerce Coupon
Option for the Site Admin to prevent users from using WooCommerce Coupons on the Offer Product(s)
Reports
Separate Reports section to present the following information for each Offer:
Visit count
Accepted count
Skipped count
Order count
Revenue earned
Conversion rate
Post Purchase Offers for WooCommerce helps you earn additional revenue by presenting offers to users once their purchase is complete.
Requirements
Minimum PHP version: 5.6