More Quantity, More Discount
The extension is useful for those who want to sell their products for wholesale or offer discount based on the quantity of purchase. Set different quantity ranges for individual pricing where customers can see how the prices change with item changes by changing the quantity. Price By Quantity For WooCommerce has features to provide discounts for the bulk purchase of products. This ultimately increases sales.
Price By Quantity for WooCommerce allows you to display products in pre-defined pricing table layouts. The extensions supports up to three pricing table layouts including hover pricing table, horizontal and vertical layout. The layout of quantity based pricing provide an easy way to show the quantity & discounts. The customers can easily change the quantity & view discounted price against quantity in the summary table.
Features
Offer quantity based discount for bulk purchase.
Create unlimited rules for quantity based pricing.
Set quantity-based pricing for each product individually or based on the categories.
Auto price change based on the product quantity.
Set minimum & maximum quantity.
Restrict checkout for the minimum & maximum quantity purchase.
Supports three pricing table layouts.
Display pricing table at three different positions on simple product page.
Shows individual pricing table for each variation.
Show/hide pricing table and pricing summary table.
Add custom text to display before and after pricing table.
Support simple as well variable products.
Usage
Price By Quantity For Products
The configuration is simple.  Set up different quantity and discount ranges in the Price By Quantity tab. Here, you can choose the discount by quantity in percentage or fixed value.

Price By Quantity For Categories
Define quantity-based pricing at the category level to enable the price by quantity for the products linked with the respective categories. If the pricing isn't set at the product level, the pricing defined at category level will be the default for all products.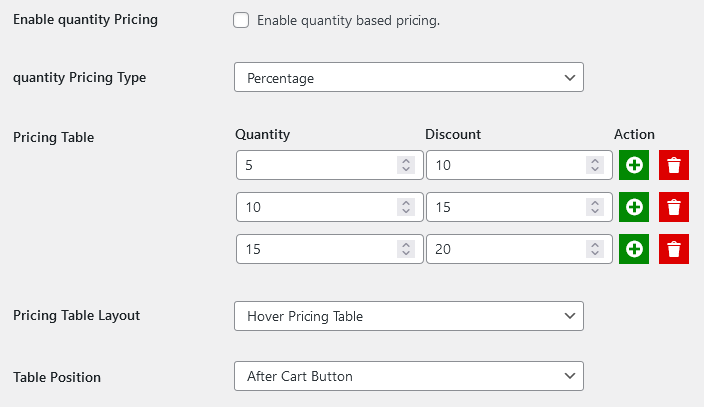 Frontend View Of Quantity Based Pricing Table
1. Hover Pricing Table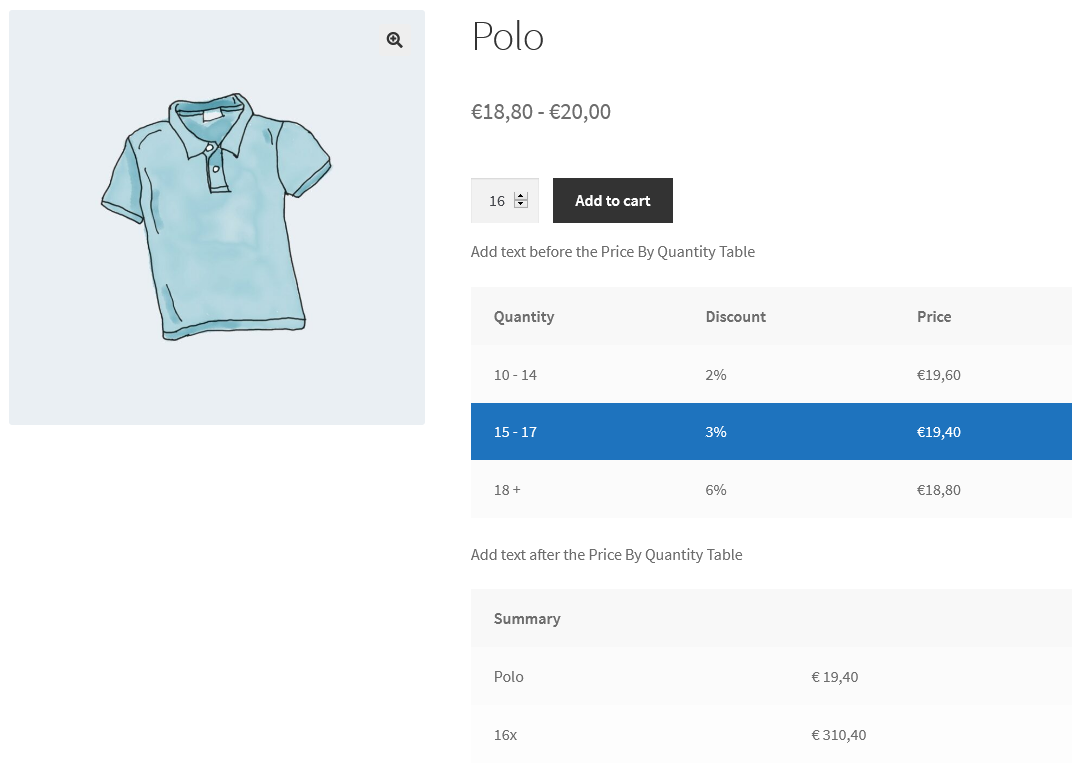 2. Horizontal Layout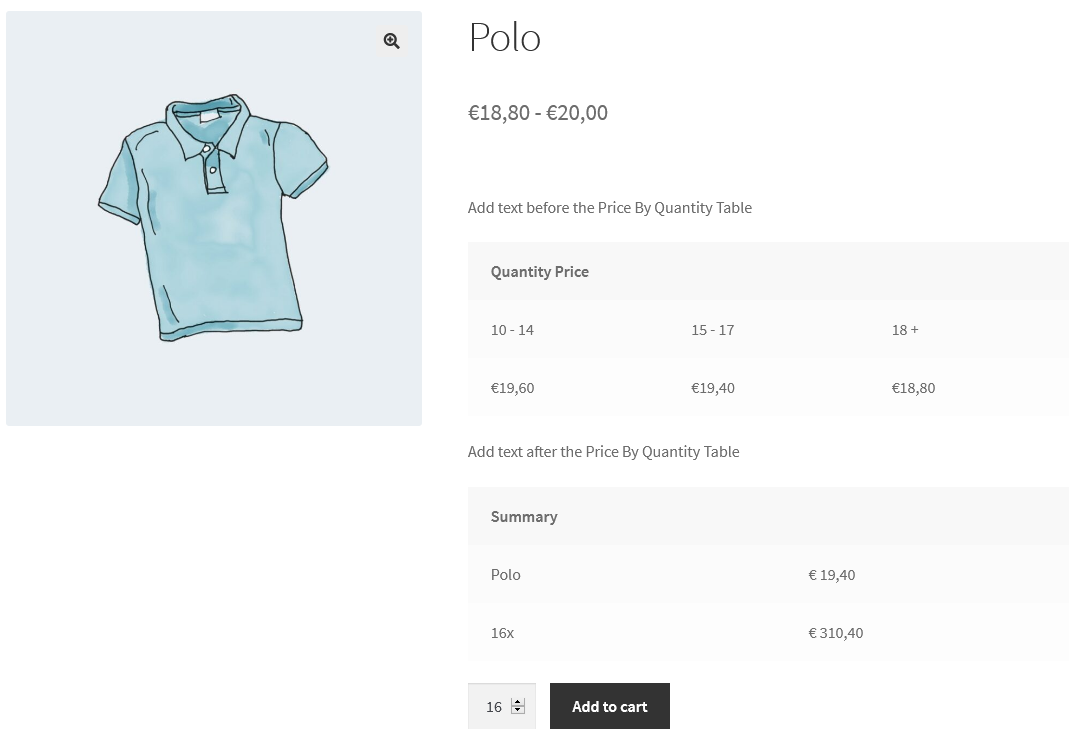 3. Vertical Layout