Offer Shoppers a Price Guarantee
With Price Guaranteed for WooCommerce, you can beat competitors' prices and increase sales. The plugin invites your customers to share product prices that beat yours and allow you to bid for their business. You can meet your competitor's price or offer a lower price.
New and existing customers appreciate the opportunity to save money and get a fair price. Current customers would prefer to buy from you—the vendor they trust. Existing customers already have their information on file with you. If they buy from you, they do not have to go through the hassle of creating a new account with another store or sharing personal information with an unknown company.
How does it work?
The plugin allows admins to customize a Submit Best Price popup for their customers.

The customer fills out fields on the plugin and shares the lowest price and the URL where they found it.

Admins can then respond with a coupon to meet or beat the price.
Admins can also offer free shipping.
The plugin helps you generate a coupon for the user with the offered price. The coupon has an expiration date.
If the client does not instantly use the coupon, admins can remind them of the offer via email before it expires.
Features
Offer the lowest prices to potential customers
Allow customers to submit competitors' prices
Manage price requests from a user-friendly dashboard
Send coupons to offer the best prices
Incentivize shoppers with free shipping offers
Notify customers of price discounts and coupon expiration dates via emails
Customize the price-request popup to match your store's theme
Add additional custom fields to the popup
With Price Guaranteed for WooCommerce, you can increase sales and loyalty with new and established shoppers.
Feature Details
Increase market share by offering the lowest prices
The Price Guaranteed for WooCommerce plugin helps you increase your user base when you meet or beat the lowest prices in the market.
For registered customers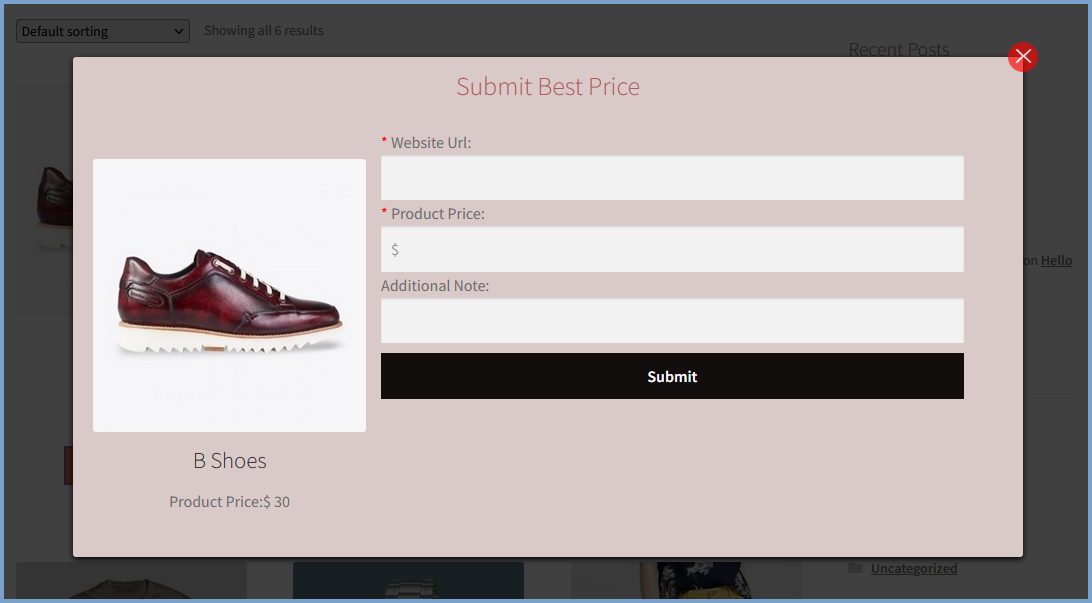 For guest users
Accept price submissions
Offering price guarantees and allowing customers to ask for better prices shows shoppers that you value them and want to interact with them.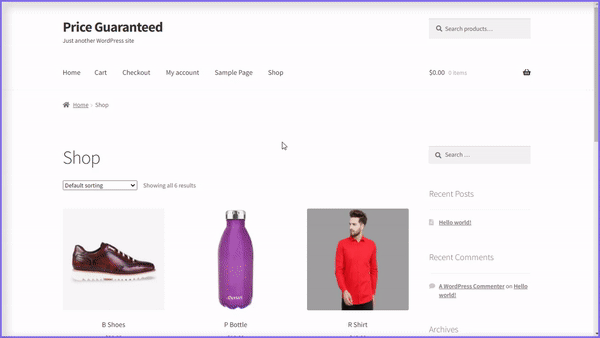 Manage price requests
All price requests appear in a dedicated dashboard section. You can easily review them and offer coupon codes when appropriate. On this dashboard, you can evaluate each request and decide whether you can lower your price without compromising profits.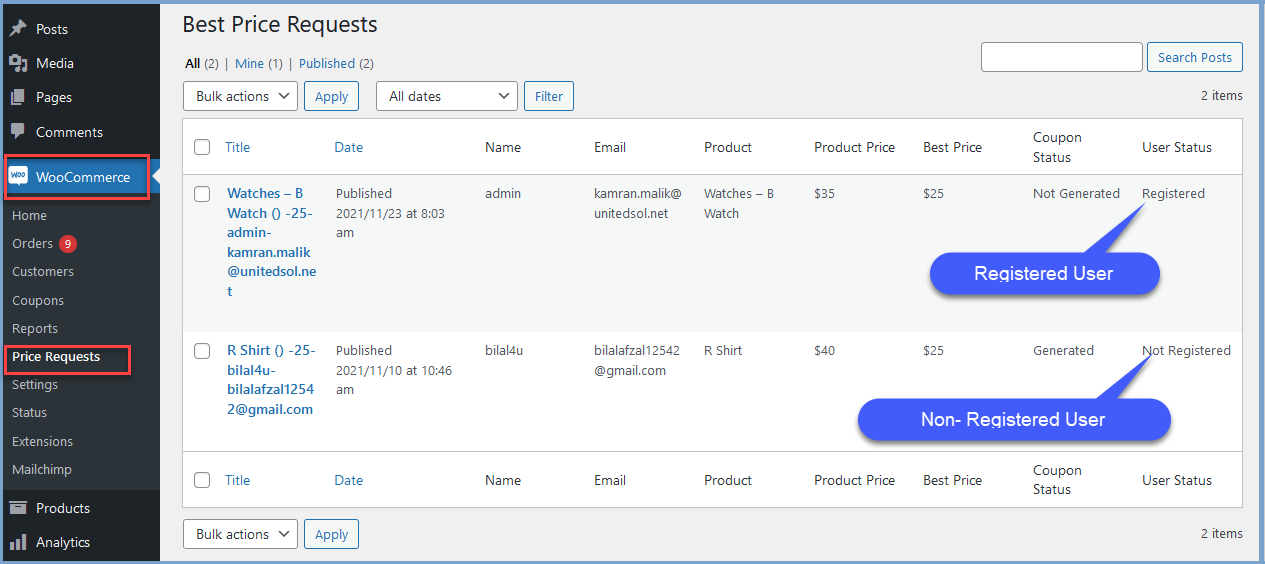 Generate discount coupons
The plugin allows you to generate discount coupons with a click. It can automatically calculate discounts based on the difference between your product price and the one submitted by the customer. You can also manually change the values.
Set coupon expiration dates and usage limits
You can set an expiration date for the coupon code and configure its usage limitations.
Usage limit: the number of times customers can use coupon codes
Individual use: use one coupon at a time
Allowed quantities: purchase one or more of the products in question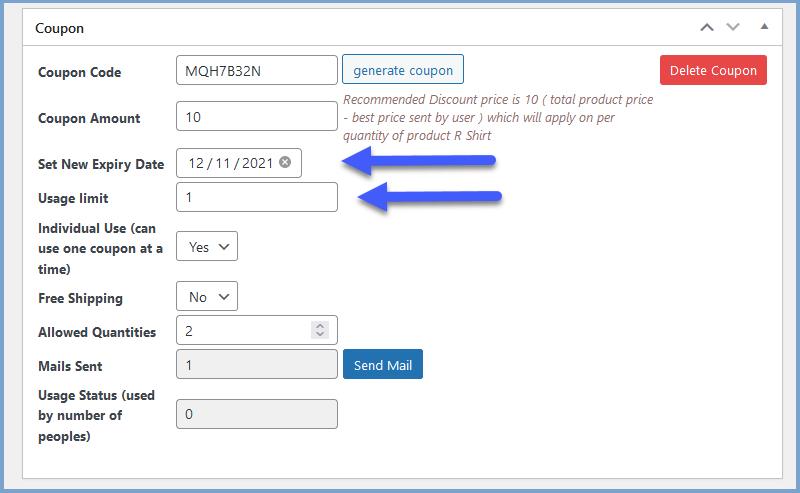 Free shipping offers
Incentivize customers to place orders by offering them free shipping and the best prices.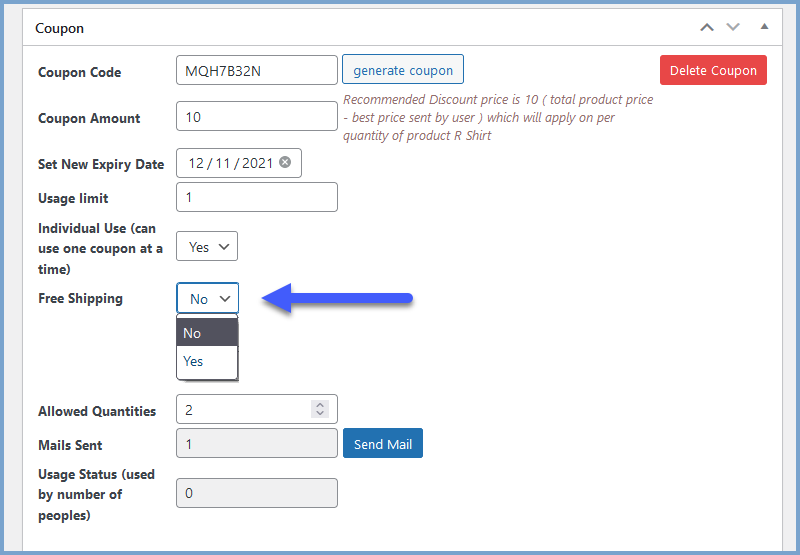 Send reminder emails
You can follow up with customers after you make them a price offer. Resend coupon codes via one or more emails to remind them of offered price discounts.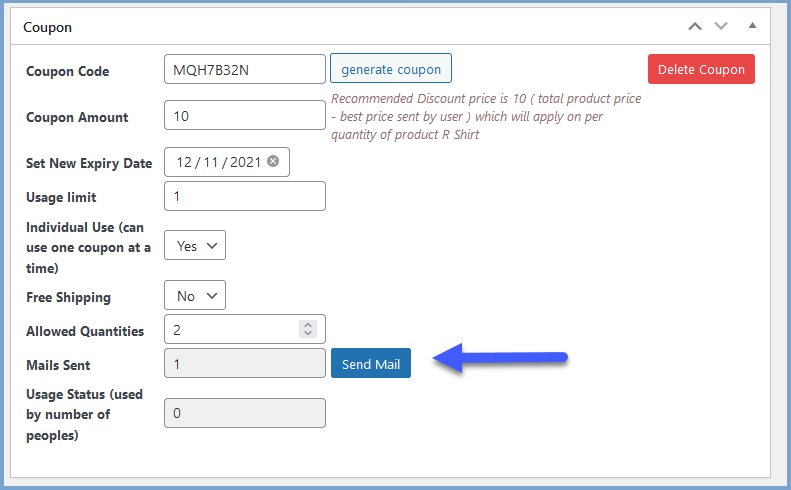 Coupon usage status
Track usage of coupon codes to learn more about your customers and the success rate of your price offers.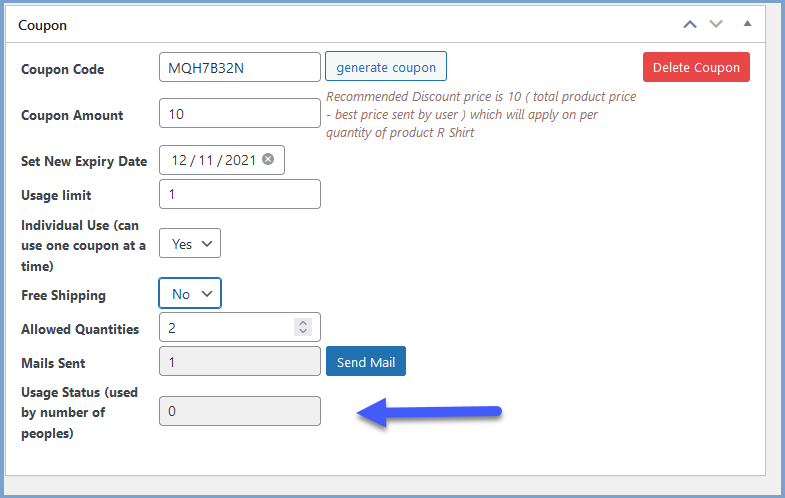 Personalize the price-request popup
The plugin comes with extensive popup customization options. It allows you to change its position, color, text, and size. Design the price-request popup to match your store's theme and appeal to your shoppers.
Display additional fields on the popup
You can enable additional fields on the popup. Ask for more details from shoppers when they submit price requests and collect insightful data about your customers and competitors.
Benefits
Increase store conversions by offering the lowest prices
Grow a community of loyal customers
Requirements
Minimum PHP version: 5.2