Let business buyers self-serve their own accounts with powerful role management and account management features!
Roles and Permissions for WooCommerce is a breakthrough B2B plugin that lets B2B companies deliver a complete self-service experience to their business buyers.
With powerful role management and account management features, the Roles and Permissions Plugin allows B2B storeowners to accommodate not just a single buyer but the internal hierarchy of the entire organization.
Deliver a Frictionless B2B Buying Experience
With multiple buyers that purchase under one company account, your business buyers need the ability to add users to their account and assign them different roles and permissions, so they can effectively develop workflows aligned with their business processes.
Roles and Permissions is a one-of-its-kind B2B plugin that gives your buyers a really powerful account dashboard where they can add new users, assign and manage roles and permissions, and view their current credit status.
With the Roles and Permissions plugin, you can meet the operational complexities of B2B eCommerce and align your eCommerce platform with the way your buyers do business to truly deliver a seamless experience.
---
Core Features of Roles and Permissions for WooCommerce
Roles and Permissions plugin gives your customers a very powerful My Account page where they can do a lot more than tracking and viewing orders.
Add Company Account
You can add Companies and add users or customers to that company account. The customers added to company accounts will be provided with a company dashboard with various features and capabilities.
Set Credit Limit for Companies
You get an option to set a credit limit for companies. Credit logs let you view how much credit the company has consumed and how much you have given them. The company users can also view their credit status on their account dashboard.
Add Users to Companies
You can add users to the company account and assign them different roles. The role of a Company Owner is the highest in the hierarchy and has all capabilities: adding and deleting users, and assigning roles and permissions.
Buyers Can Add Users To their Account

Company Owners can add users to their accounts and assign them roles of admin or user. Admin roles have all capabilities while the user role only has the capability to view orders and shared carts.
Set Buying Permissions For Users
Buyers can set buying permissions for the users in their account and create purchasing workflows that align with their business processes. They can set a purchase price limit and order quantity limit as well as restrict or allow certain categories for their team members.
Set Checkout Permissions For Users
From within their accounts, the Company Owner or Admin can choose which of their team members can add items to a cart, who can share their saved carts with buying managers, and who can check out.
Custom Roles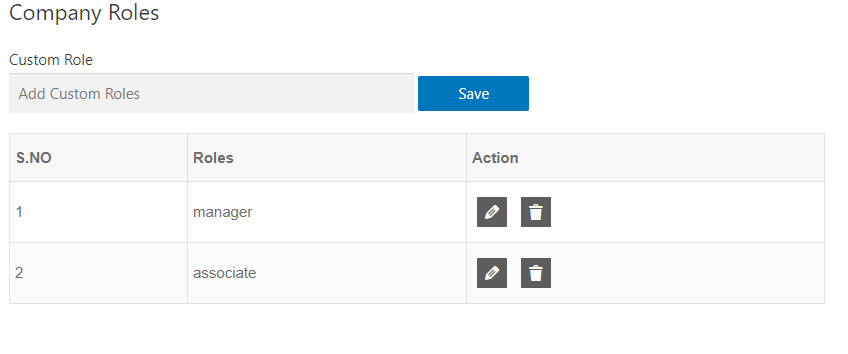 The Company Owner or Admin role can create custom roles with User capabilities. This allows them to be more specific when creating roles instead of using the default: User and Admin.
Cart Sharing Features
Users can share their carts with other team members and take an approval before purchasing something.
Roles and Permissions for WooCommerce is Translation-Ready!
The B2B Roles and Permissions Plugin is compatible with Loco Translate. Enjoy using our plugin in any language.
Grab the plugin now to deliver a seamless B2B buying experience on WooCommerce!
---
Frequently Asked Questions
Q1: Does Roles and Permissions Plugin allow company admin to create custom roles?
Ans: Yes, a user can create different custom roles apart from WordPress default roles. Admin can assign that custom role as well as default WordPress roles to users.
Q2: Can we create more than one admin of the same company?
Ans: A company may have more than one admin but there can be only one Company Owner.
Q3: What capabilities we grant to a user and admin?
Ans: The Admin role has the following capabilities:
Add new users
Can have all the record of Company orders
Can share carts
A user has limited capabilities:
Share carts with other users.
Can see the orders
Q4: I want to assign a credit amount to a company, is it possible?
Ans: The Roles and Permissions plugin has an option to assign a specific credit amount to a company and also limit the volume of products ordered on a global and product level. Admin can also view credit logs of companies.
Q5: How can a user see his own credit?
Ans: A user can log in with his account and can see his order details and the credit consumed.
Q6: Does the Roles and Permissions plugin support different languages other than the default language?
Ans:  Yes, the Roles and Permissions plugin is compatible with the LOCO TRANSLATE plugin. Just install and activate it, and translate our plugin in any language you want.