Allowing users to save and pick from multiple addresses saves their precious time and facilitates a faster checkout, thereby increasing conversions.
---
Multiple addresses saved = user convenience + higher confidence
Filling in shipping and billing addresses is the most boring part of checking out and completing an order. Nobody likes to type in their address every time they buy something.
Browser autofill helps, but what about multiple addresses? Sometimes you want to ship a product to your home address or office address. Sometimes you want to give gifts to your parents, kids or friends during their birthdays or Christmas, each having their own separate addresses.
When people see their saved address during checkout, they trust the store, feel confident, and quickly complete the checkout.
Amazon uses Saved Addresses, and it's one of the big reasons for its high conversion rate.
Saved Addresses for WooCommerce gives you everything you need to achieve that: Logged-in users can add multiple shipping and billing addresses during checkout. Or pick from their previously saved addresses for shipping and billing. No need to type or copy-paste addresses anymore!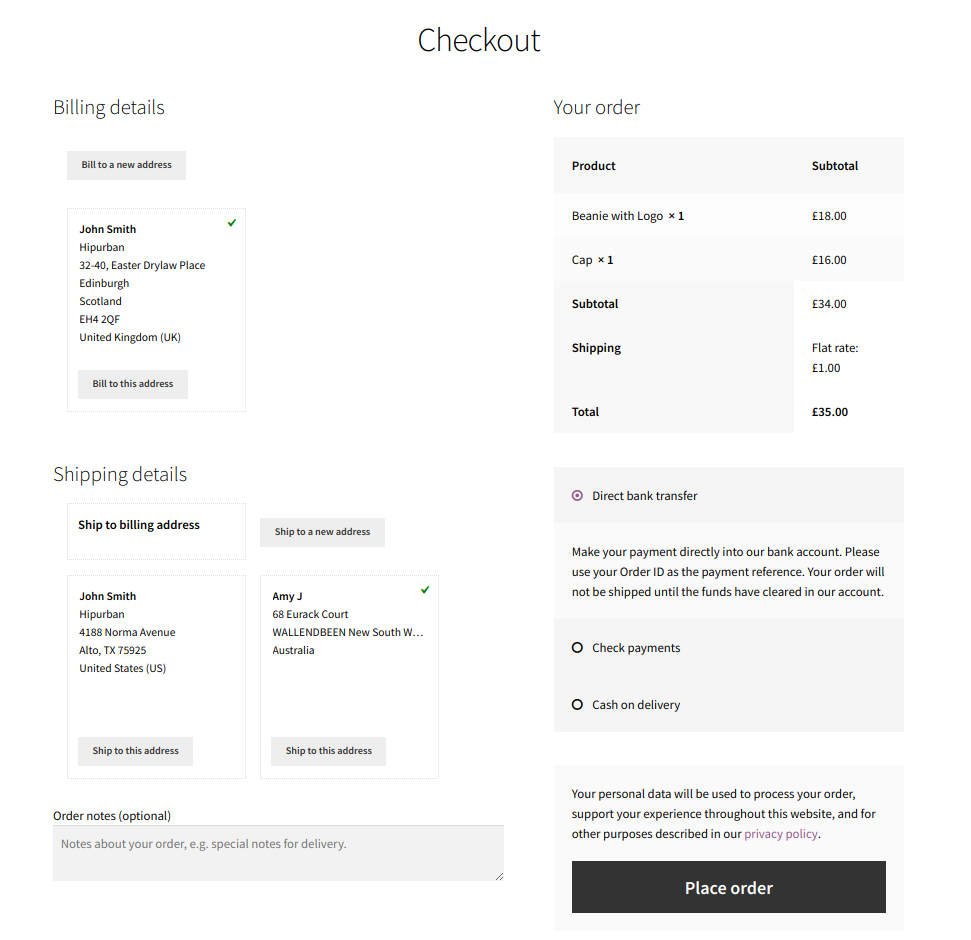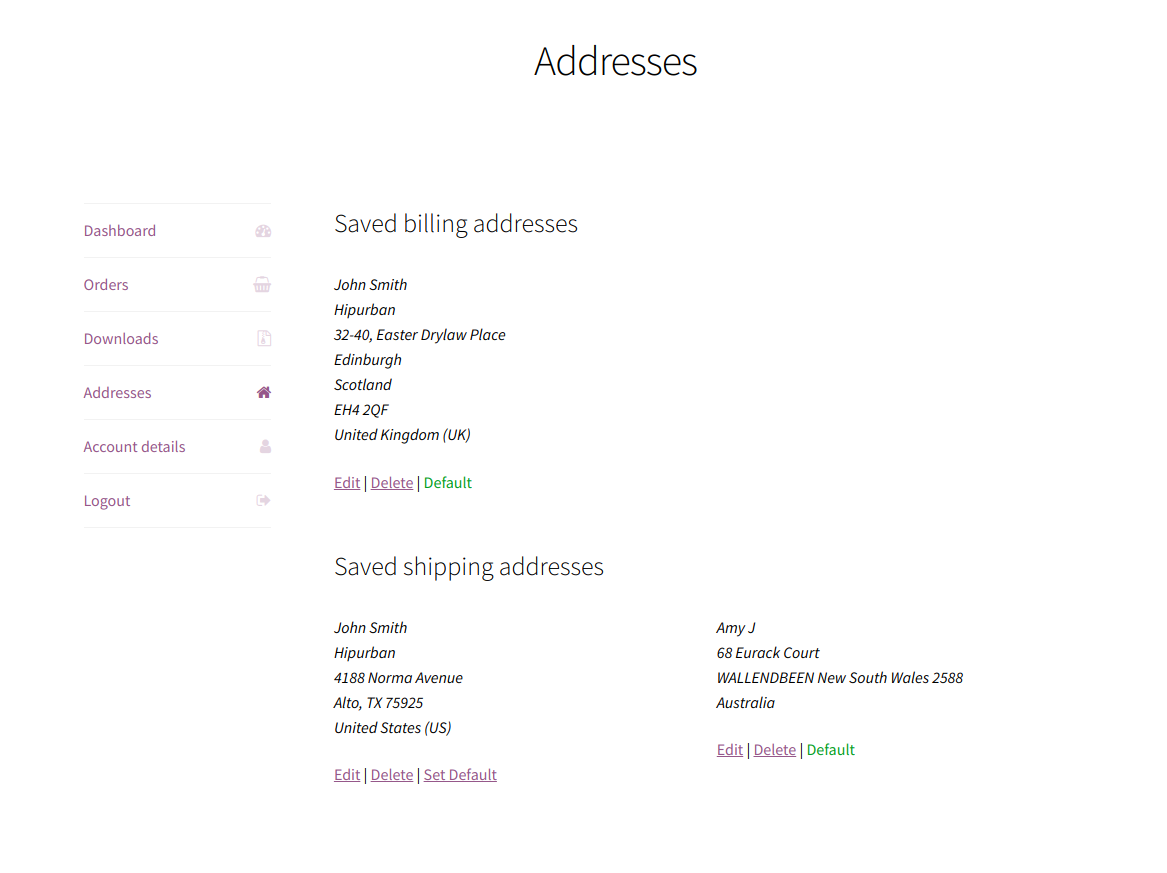 All the features you need…
Pick and manage addresses during checkout: Users can switch to any saved addresses during checkout. They can also add, edit/modify or delete addresses directly from the checkout page.
Mobile-optimized: No distorted fields. Users can manage addresses quickly and with ease on any device, without any disruption in their experience on the checkout page.
A dedicated section in My Account: Customers can modify or delete their addresses from a special section (like an address book) under "My Account".
Default address: 80% of people use a single address 80% of the time. Your customers can choose a default address for billing/shipping address, and it will automatically be filled in during checkout.
Unlimited addresses: 3, 5, 10… users can save as many addresses as they want.
No coding required: It's simple to use, and free from customizations.
Lower cart abandonment: More users completing checkout means fewer abandoned carts… and more sales!
We're working on even more features…
Here are some of the planned features on our roadmap:
Customize how addresses look on the checkout page.
Address tagging — e.g., Home, Work, etc.
More admin controls, so admins can view all saved addresses for a customer or update an address in a pending order if the customer changes their mind.
---
Saved Address is made by one of the most reputed WooCommerce extension development teams — StoreApps. You can trust the product, and know you'll get excellent support and help when required.
Check out our other best-selling and popular plugins on WooCommerce.
---
WooCommerce
The most customizable ecommerce platform for building your online business.