Migrate Effortlessly From Shopify to WooCommerce
The Shopify Connector for WooCommerce lets you easily migrate your Shopify store to your WooCommerce store and imports product details, image URLs, and existing customer data from your store.
Scale your business by integrating Shopify with WooCommerce and sell your products globally without any hassle. Stay updated with synchronization and reduce the tedious task of manual updates.
Why move to WooCommerce?
Effortless customization – You can customize your stores as per your needs with WooCommerce. With countless themes, you can change the look and feel of your storefront.
Sell any product, anytime – With WooCommerce, you can sell physical as well as digital products. You can also represent products from other sites with an affiliate link for customers to purchase them.
Flexible and Secure Payments – WooCommerce comes with 140 region-specific payment gateways to choose from and integrate with, including Stripe, PayPal, Amazon Pay, Google Pay, subscriptions, etc. WooCommerce accepts major credit cards, checks, bank transfers, and cash-on-delivery.
Remarkable features of the Shopify Connector for WooCommerce

Import products automatically – The connector helps you import your products with all their data and attributes. You can also perform custom uploads from your Shopify store to your WooCommerce store.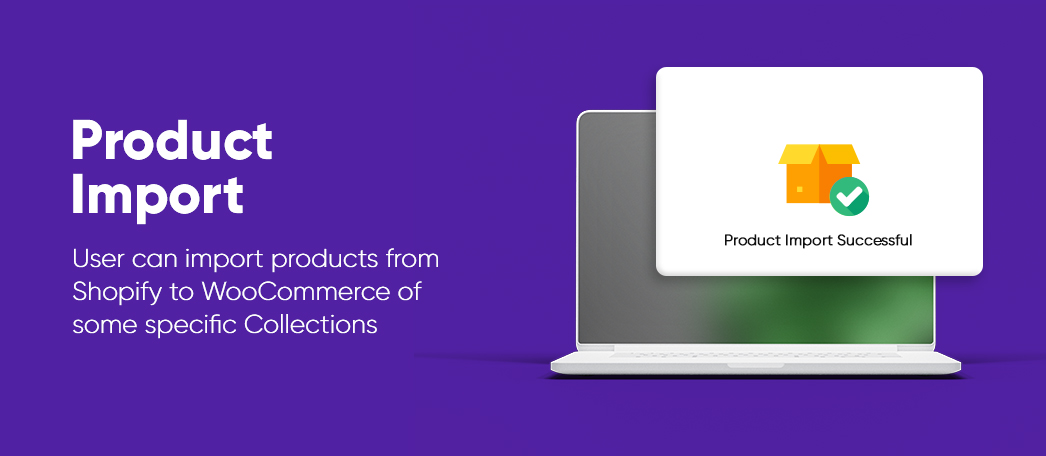 Collection-based imports – You can import products based on specific collections. It will make the process easy if you want to import products from particular collections.
Syncing – It helps you stay updated with the sync between both the stores and helps you monitor the stores centrally.
Import images URL – You don't have to worry about aligning images to each of your products anymore. The connector will do that easily for you by importing the image URLs from your store.
Customer data import – The plugin helps you import customer's data from your Shopify store to your WooCommerce store, including names, email, addresses, and phone numbers.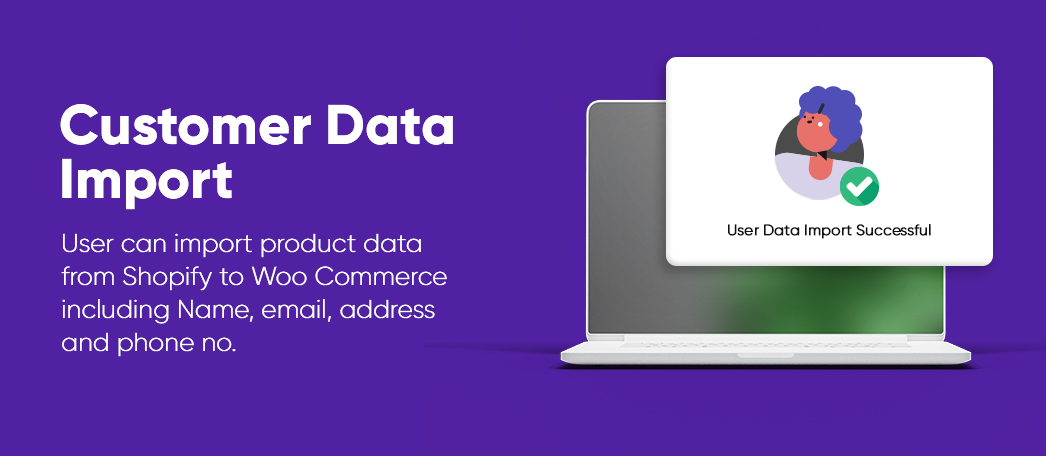 Order Import – This feature helps in importing order information from Shopify to WooCommerce. With the plugin's help, you can easily import orders in WooCommerce.
Import coupons – With the plugin, you can also import existing Shopify coupons to WooCommerce, and allow customers to utilize them in your WooCommece store.
Posts import – The connector helps in importing all products, including posts from Shopify to WooCommerce.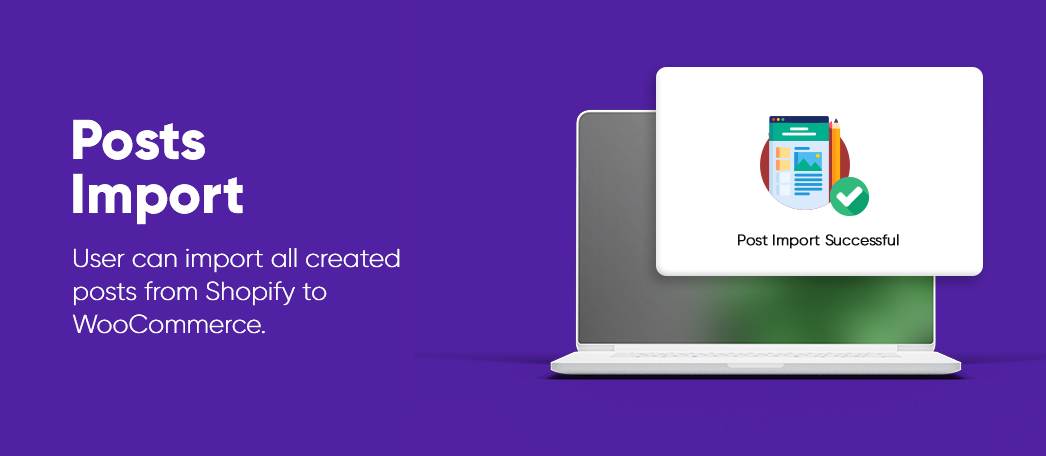 Why choose Shopify Connector for WooCommerce?
With the help of Shopify Connector for WooCommerce, you can import simple and variable products. It allows you to connect Shopify accounts and facilitates the exchange of data with WooCommerce. Automate your selling process with Shopify Connector for WooCommerce and enjoy hassle-free sales!
Benefits
Experience smooth migration from Shopify to WooCommerce with the Shopify Connector for WooCommerce.  Our app is equipped with customization features to give your stores the looks and feel that you desire.
Dedicated account manager – Not just the extraordinary features, but when you get the connector, you get a dedicated account manager at your service to help you assist with the installation and onboarding process.
24/5 free support – All your setup and queries are managed 24/5 for free support. Contact us via Skype, WhatsApp, email, or phone. We're at your service.
WooCommerce
The most customizable eCommerce platform for building your online business.