Sell products in decimal quantities with a minimum and maximum quantity limit.
The Smart Product Quantity extension enhances the shopping experience with a quantity field. It enables site owners to display the quantity as an input field or a dropdown for products on the shop and archive pages. Merchants can sell products in decimal quantities or in whole quantities.
With Smart Product Quantity you can restrict customer purchases by setting a minimum and maximum quantity. You can also define a whole number or decimal value.
Key features 
Limit minimum and maximum product quantity.
Supports decimal quantities.
Set a restriction at checkout if the order does not meet minimum or exceeds maximum quantities.
Allow customers to choose quantity on shop and archives pages.
Show the quantity field as an input or dropdown field.
Unique settings at product level, category level, or at the global level.
Customers can order within a set of fixed quantities.
Sell products in decimal quantities
While many products are sold in quantities of whole numbers, many business may wish to sell in decimal quantities.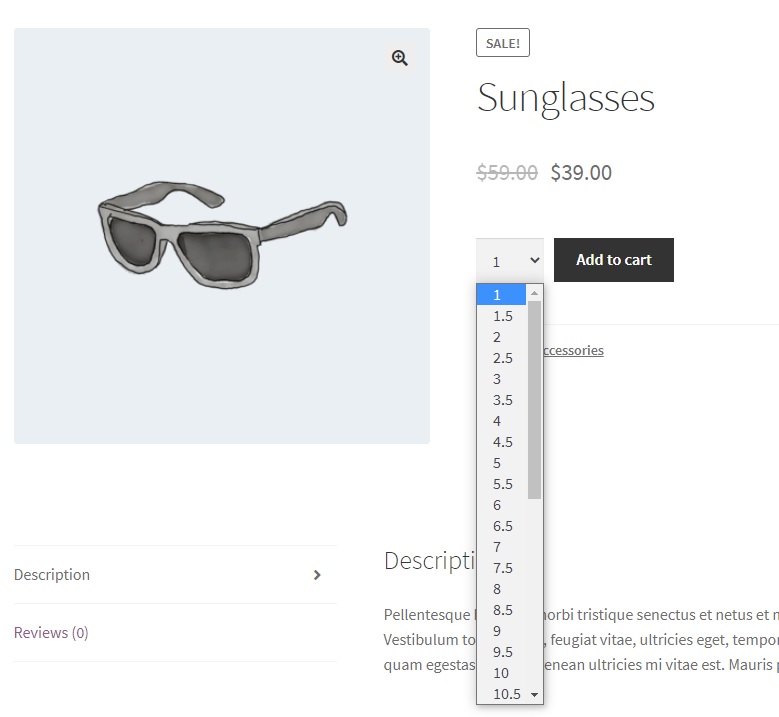 Display product quantity as input field or dropdown menu
You can choose from either a pre-populated dropdown or an input field. A maximum quantity value is required for the dropdown display.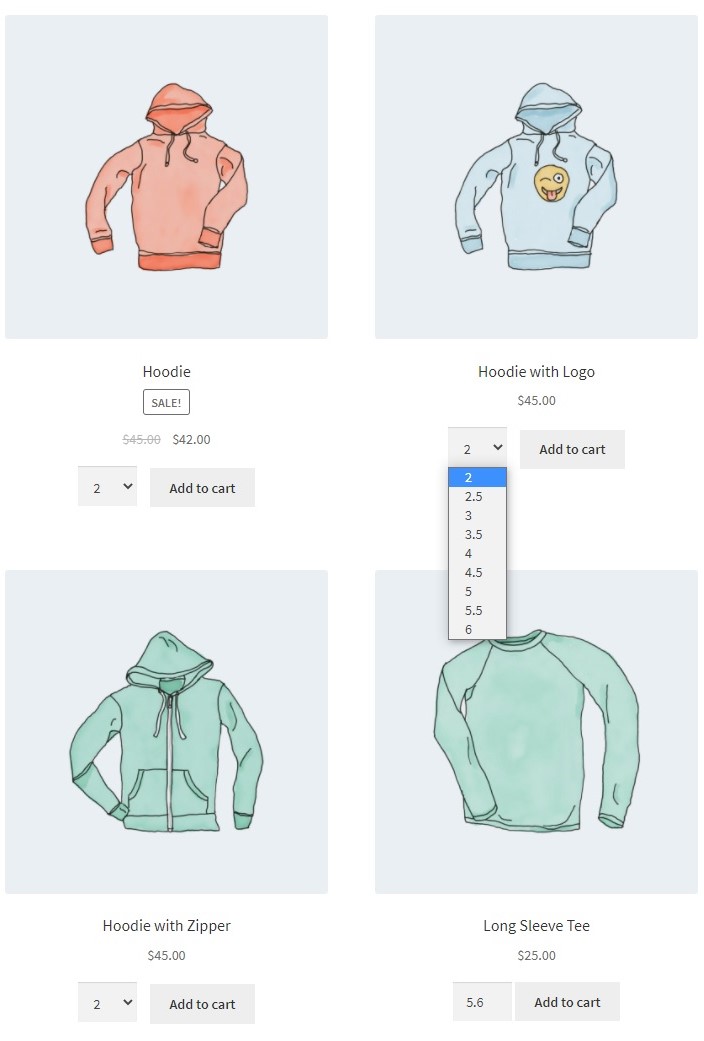 Usage
Enable smart product quantity for specific products within the product edit window.

Set quantities at the category or group level.
Enable the global rule to apply product quantity settings for the entire store in one click.
Get started
Buy Smart Product Quantity For WooCommerce.
Download and install the extension. You can find the installation guide here.
Activate, set up, and configure the extension.
WooCommerce
The most customizable eCommerce platform for building your online business.