Customize the Login and Registration Experience
Smart Registration for WooCommerce includes bundled features to enhance the registration and login process for WooCommerce.
The extension empowers store owners to create custom user registration fields, custom user roles, and user-role selection at registration. After registration, login, or log out, it can redirect users to custom URLs. You can also verify new users' registrations. For new-user registration approval, you have two options: to accept the new registration request, either automatically or manually.
Custom User Registration Fields
Smart Registration for WooCommerce empowers you to add unlimited fields to the registration form. You can add text fields, date, time, radio buttons, checkboxes, numbering, dropdowns, file uploads, and more. It supports up to 15 custom fields, and you decide whether to make fields optional or required. Custom registration fields can be created easily in a drag and drop view.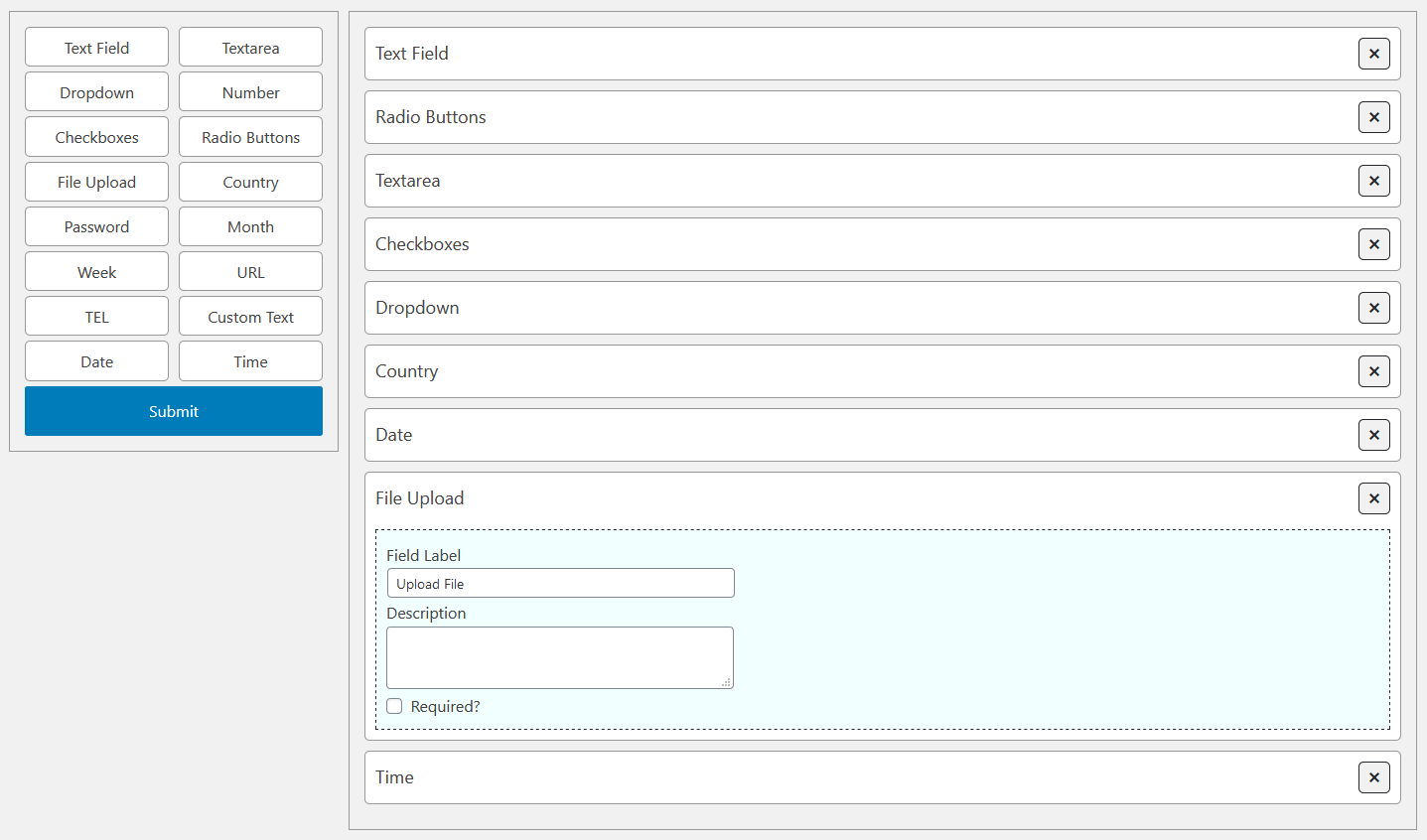 Key Features Of Custom Registration Fields 
Add unlimited custom registration form fields.
Allows adding fields to WooCommerce registration forms.
Field data is visible in registration emails and the user's "My Account" page.
Supports 15 field types.
Drag and drop custom field orders.
Display user roles in the dropdown.
Admins and customers receive an automated email notification.
Default User Fields
It consists of ten by-default user fields where you can add a label name or a placeholder with a short description. You can make fields optional or required.
Key Features
Drag and drop default user fields
Enable field to display on the frontend
Supports up to ten default user fields
Redirect After Login, Logout, or Registration
The user redirects to the My Account page by default, but you can also route them to other internal or external links. The admin can set role-based redirection links for users to redirect after login, logout, or registration.
Key features of redirects

Role-based redirection after customer registration.
Redirect users based on their role after user login.
Role-based redirection for logout.
Redirect after login, logout, or registration to specific URLs.
Use Google reCAPTCHA
Using Google reCAPTCHA with WooCommerce provides the best verification solution. It is designed with easy settings to enable or disable captcha at required places. Nowadays, the most important concern is the security of any website. reCAPTCHA protects you from spam and unauthorized login attempts. Similarly, it restricts fake registrations and fake guest orders.
Key Features of reCAPTCHA
Enable or disable Google reCAPTCHA for the WooCommerce login form.
Enable or disable Google reCAPTCHA for the WooCommerce registration form.
Login user checkout with Google reCAPTCHA.
Protect from unauthorized login attempts.
Stop fake registrations
Use reCAPTCHA for lost passwords
Approve New User Registrations
You can approve new user registrations by auto or manual approval. However, methods for manual approvals are secure and effective for fake user accounts. Moreover, you can disable the user accounts for login access without deleting their accounts.
Key features of approving new-user registrations
Allow new user registration auto-approval or manual approval.
Send email notifications to customers after user approval by an admin.
Send email notifications to customers after user disapproval by an admin.
Enable or disable receiving an email by an admin when a new user registered.
Customize statuses for user notification.
User Role Options At Registration
You can allow customers to choose their role through a dropdown at the user registration. The chosen roles can be manually approved or auto-approved as set by the admin.
Features of user role selection at registration
User-role selection dropdown field display on the user registration form.
Add customized-role field labels.
Enable or disable options for notifications sent to users about the approval or disapproval of their requested user roles.
Notify users about user-role statuses on the My Account page.
Admin and customers can receive notifications via emails.