Spin Wheel Popup for WooCommerce
Sale!
Developed by
SKROTRON
SpinWheel Popup is a WooCommerce extension that adds a "Wheel of Fortune" to your store. Making shopping a game — increase sales by offering discount coupons that customers win by spinning the wheel. You define the potential discounts, and when and where the wheel appears.
Features
Unlimited coupons
Add as many coupons as you like to the wheel and choose the style — horizontal, vertical, or curved.
Display control
You choose the page or pages where you want to show the wheel.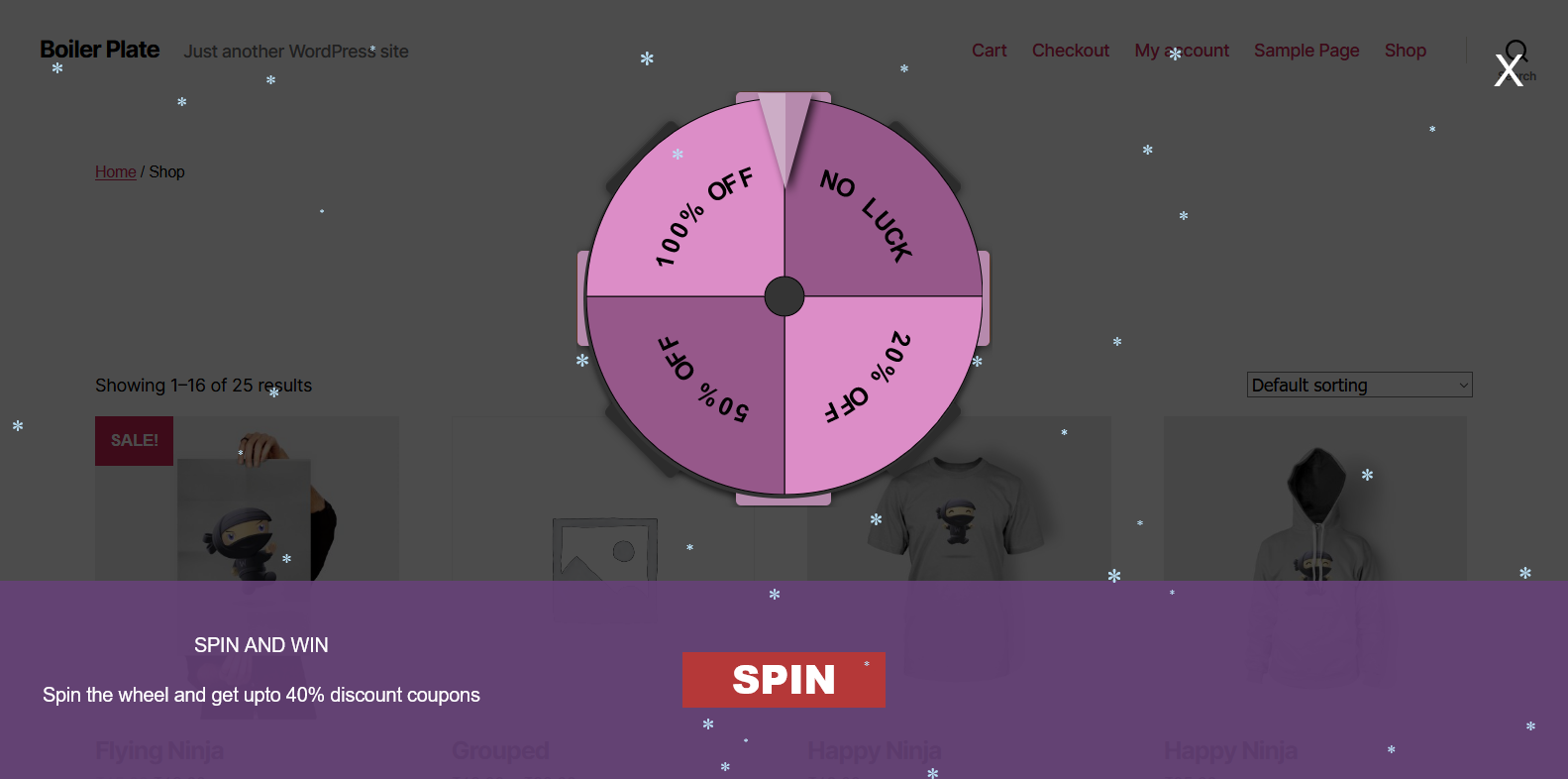 SpinWheel cookies
Set cookie to disabled the wheel so customers who have used it once won't see it again.
Fully customizable
Change the colors of the wheel to match the wheel to your brand. Edit all the text, add your logo, and fully customize the email customers receive when they spin.
Capture customer emails
Logged-out customers who spin the wheel and have to enter their email address to receive a coupon code.
Usage data
See wheel usage in the wheel logs.
WooCommerce coupons
Create and show coupons, and set each coupon title and color. A coupon with 0 (zero) value will be listed as "Blank Coupon (NO LUCK)."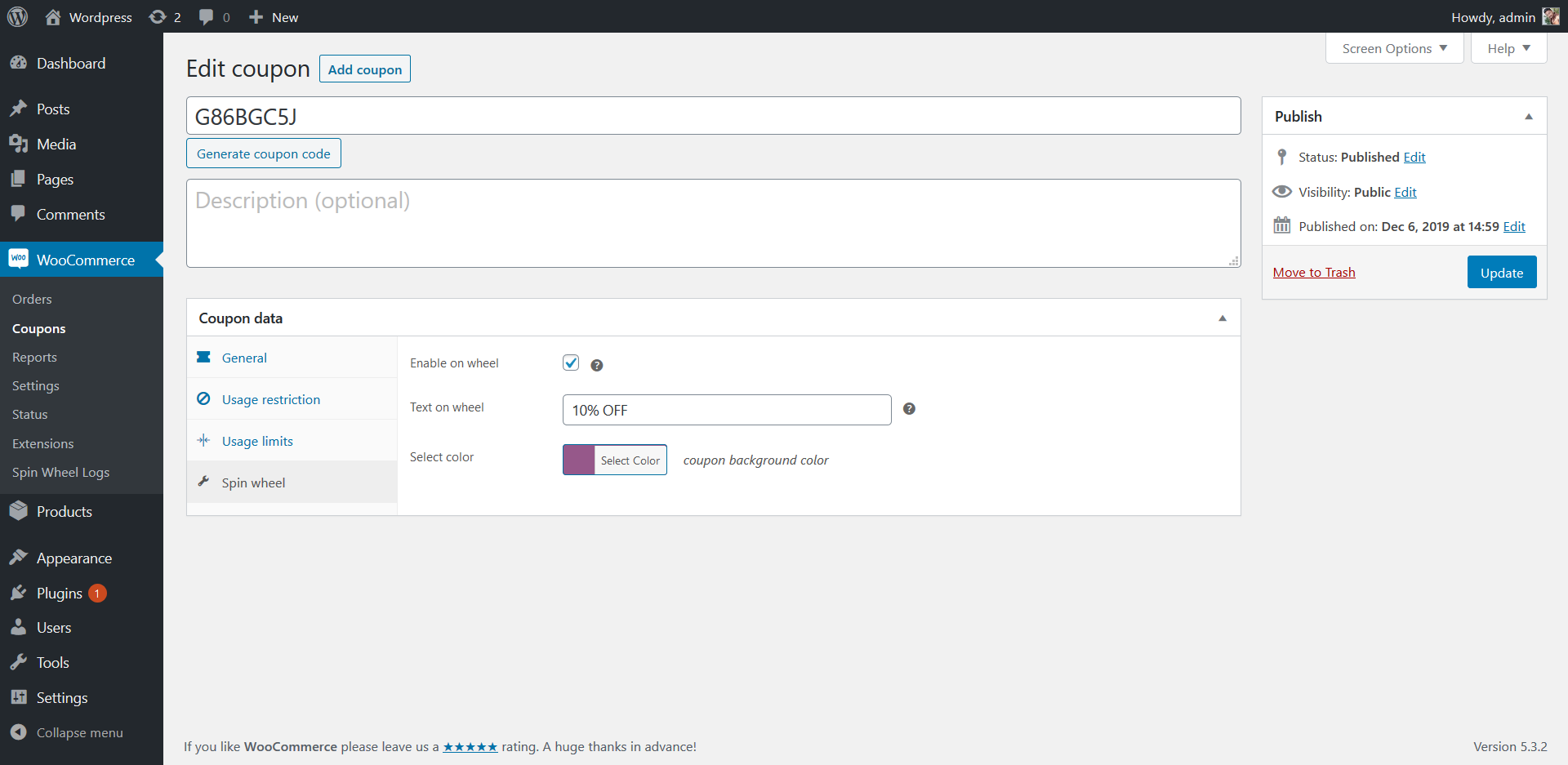 Fully responsive
SpinWheel is designed to work on devices of any size.