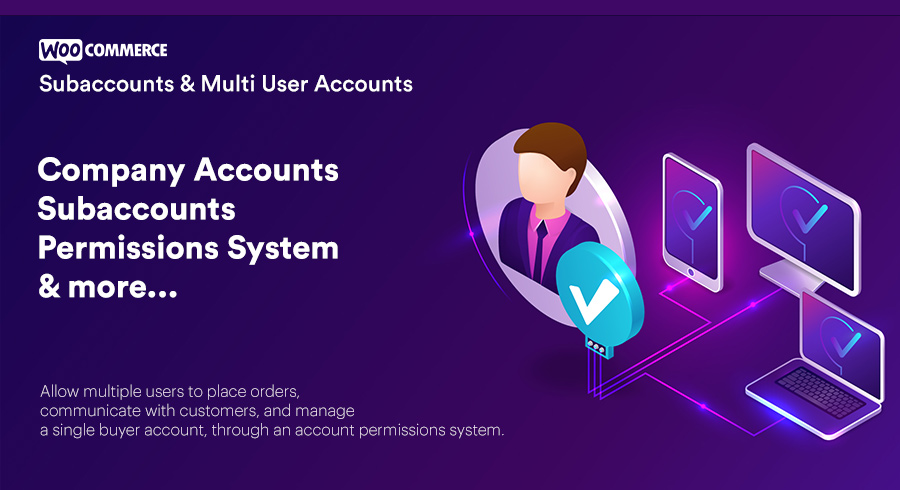 Powerful Access with Subaccounts
Allow multiple users to access a company's account, view pricing, place orders, or create shopping lists for the main account. This extension is ideal for companies that need to create employee accounts, stores with multiple branches or locations, and businesses with multiple people in charge of inventory or purchase decisions.
Enable your customers to have advanced, distributed, multiuser access to their accounts. The extension will be a powerful tool for stores that frequently deal with business customers and wholesale buyers.
Features
Multiple users have access to a single account
Set permissions for can place orders, view account orders, create shopping lists, or view account lists
Subaccounts that don't have permission to checkout can save the cart as a shopping list, which the main account can buy
The main account can create and manage accounts
Manage name, title, phone number for each subaccount
The main account can view which users placed which orders
The main account can view which users created which shopping lists
Distributed, multi-level access to a buyer account is an important feature for business and organizational buyers. By using this extension, a shop can become more attractive to business buyers and attract larger accounts.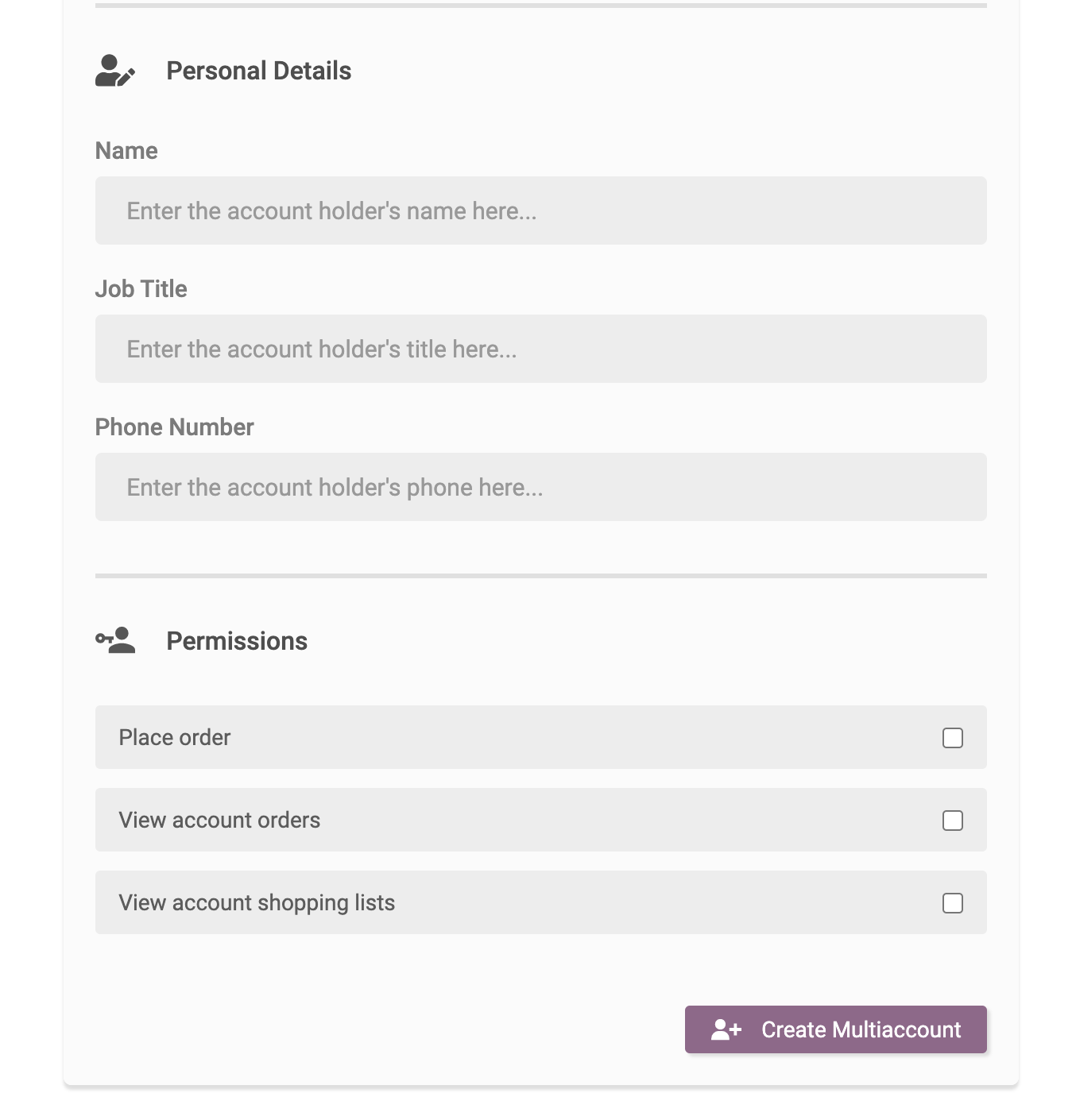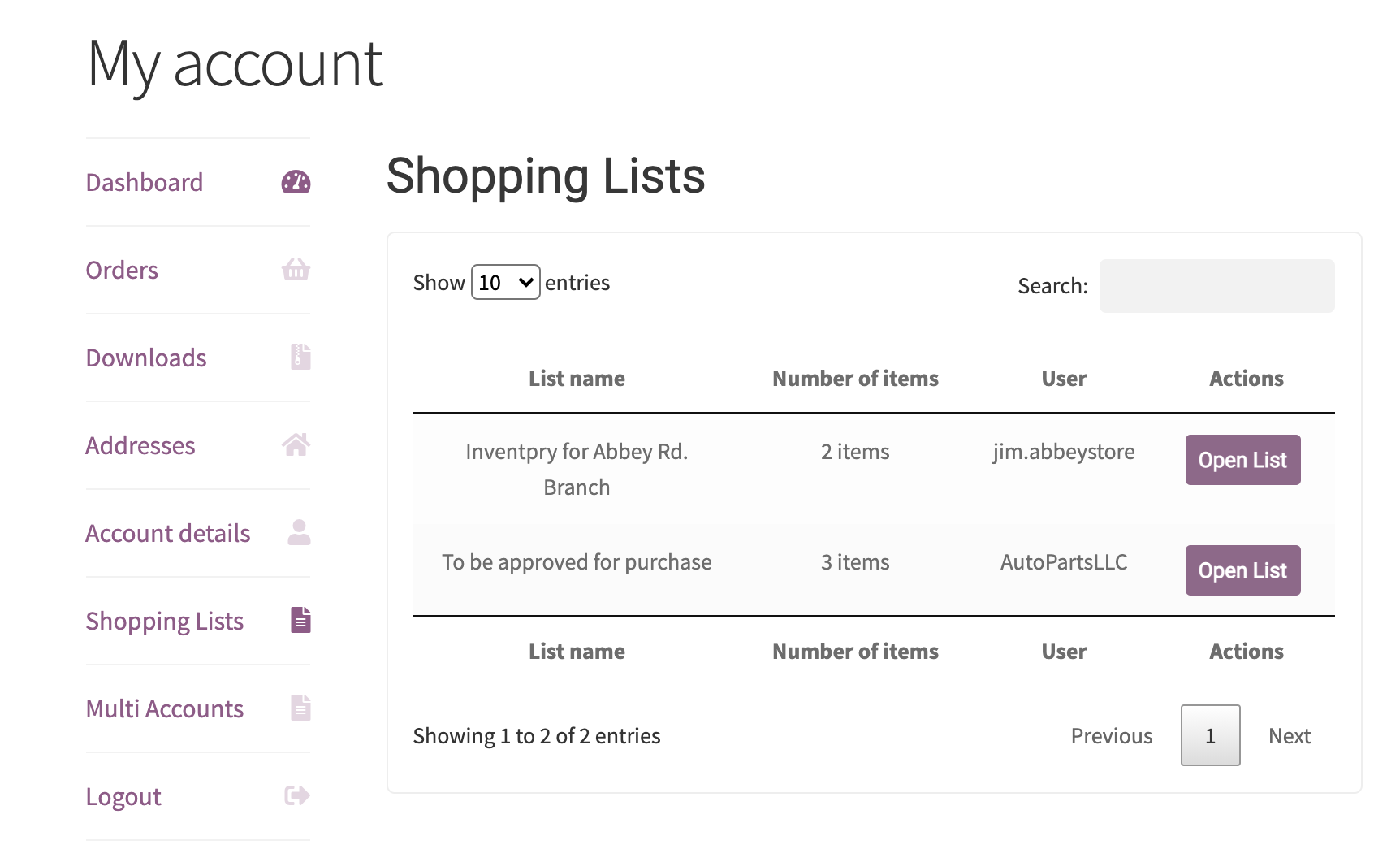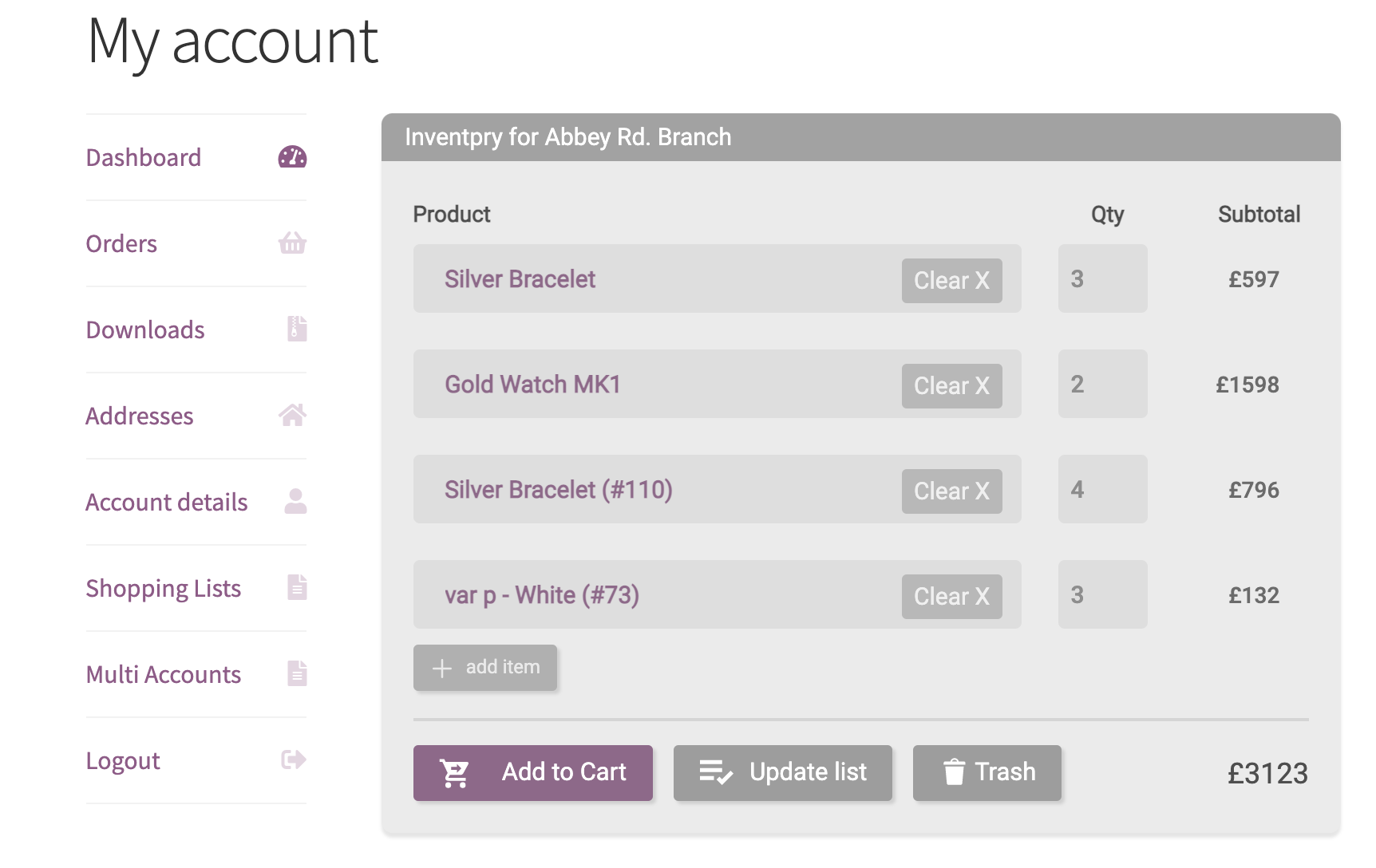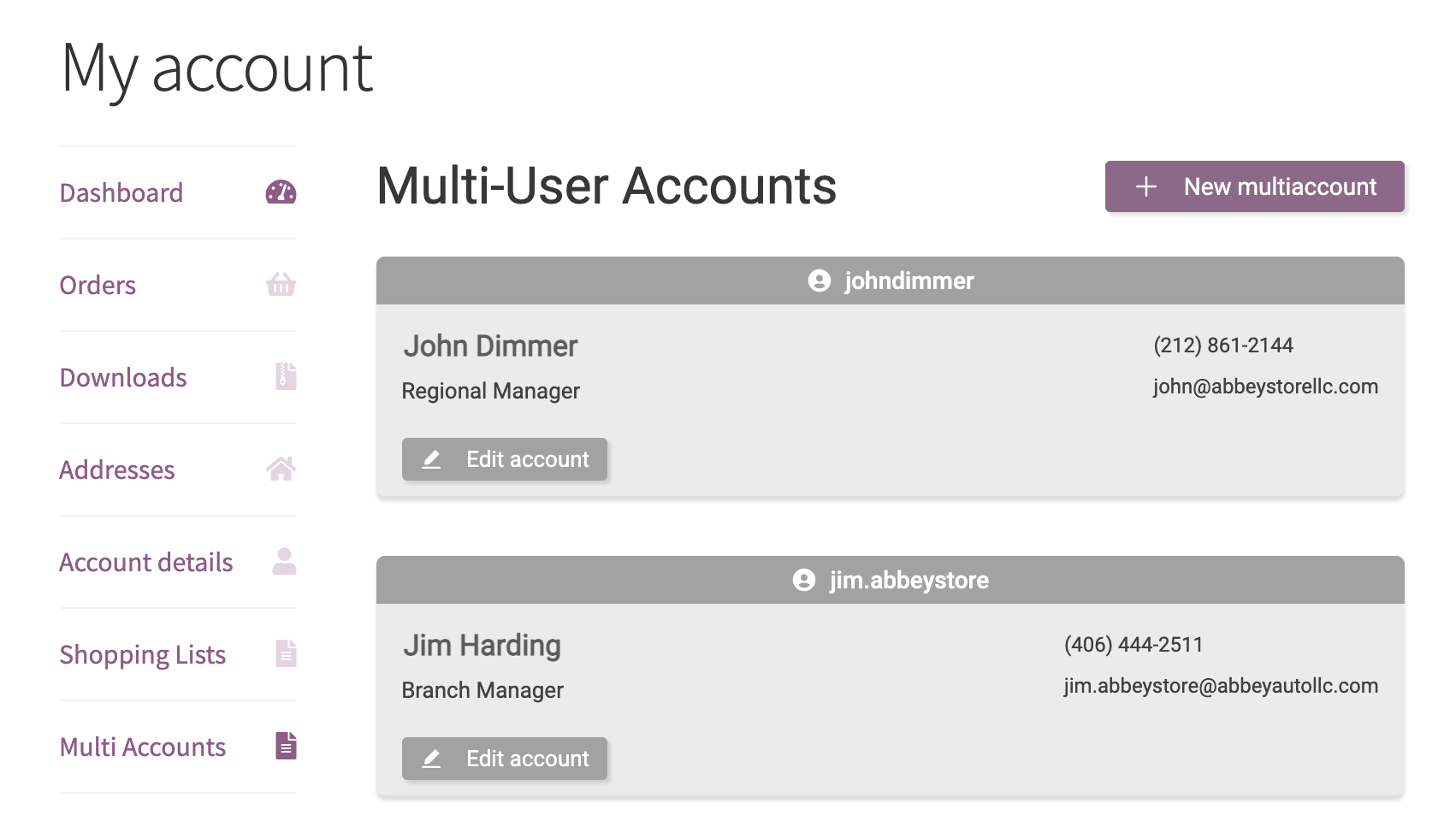 Get Subaccounts and Multi-User Accounts and enable next-level, enterprise-grade access for your customers to their buyer accounts.
Looking for More? – B2B & Wholesale Suite
This plugin is part of the B2B & Wholesale Suite.
If you are looking for a complete wholesale or B2B solution for your store, our B2B & Wholesale Suite has it all:
Wholesale Bulk Order Form
Wholesale Prices
Tiered Price and Tiered Price Table
Invoice Payment Gateway
Tax Exemptions and VAT Validation
Business Registration with Custom Fields
Messaging System
Shopping Lists
Payment and Shipping Methods Control
Rules for Quantity Step, Minimum Order, Discounts, and more
Different Content for Different Users
90+ other features across 20 plugin modules.
Requirements
Minimum PHP version: 5.2
WooCommerce
The most customizable ecommerce platform for building your online business.