Add WhatsApp Sales Functionality To Your WooCommerce Store
Merchants with well-built online stores still have trouble converting casual visitors into real shoppers. One problem is shopper convenience.  WhatsApp Purchase Assistant enables shoppers to order directly from WhatsApp or go seamlessly from your WooCommerce store WooCommerce to WhatsApp mobile app to complete the checkout experience.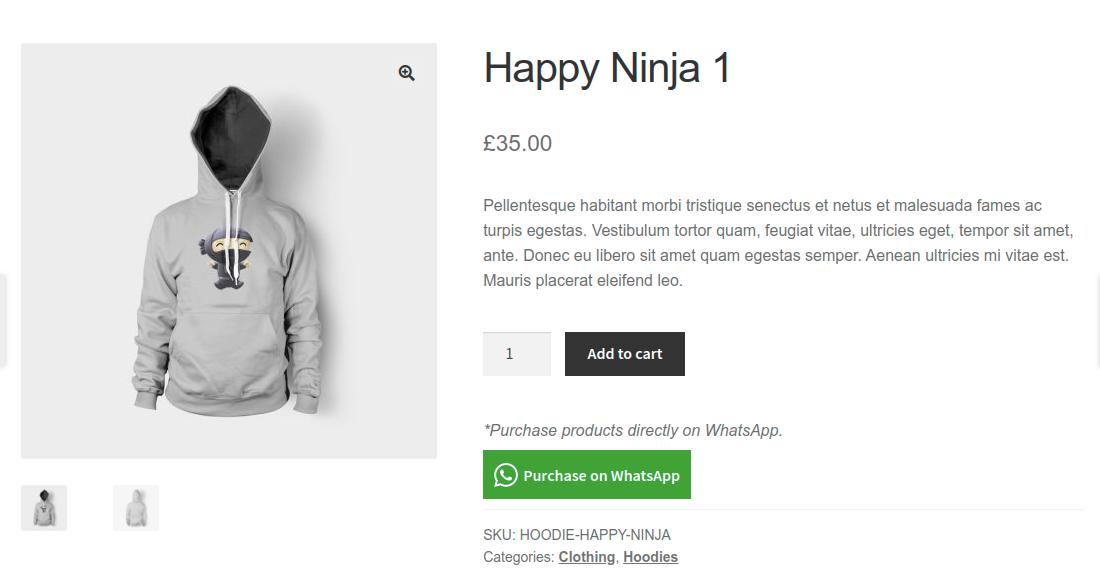 Benefits
Automatically send notifications on WhatsApp to inform shoppers with customized messages for order cancellations and order placements. Boost store sales with a convenient and quick messaging app. Provide customers with a better shopping experience. Let guest users shop through WhatsApp.
Enable or disable the buy on WhatsApp button on your webstore.

Customize the label for the WhatsApp icon with custom text.

Show or hide the Add-to-Cart button.

Notify customers by delivering a custom personalized text message for their orders.

Works multiple product types, and guest users can purchase them as well.

Customers can order directly from WhatsApp after initiating the process from the storefront.

WhatsApp notifications for invoices, shipments, and cancellations.

The customer can opt to pay using an offline mode of payment only.

Customers can also select the preferred shipping method.
WhatsApp Purchase Assistant will provide a new sales channel for your business.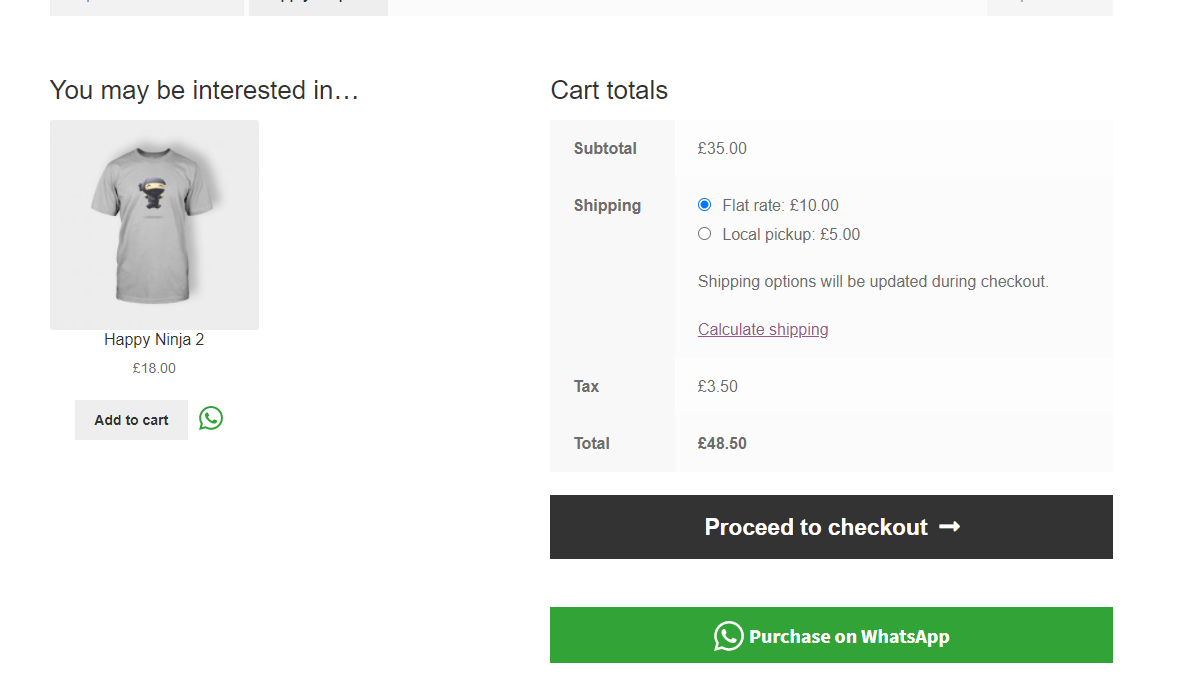 Take orders directly from WhatsApp
Advance your store with the WhatsApp Buy Tool.

With this plugin, admins can take orders directly from WhatsApp.

Allow shoppers to make purchases through a leading, reliable app
Enable shoppers to order on WhatsApp
Allow guest users to order on WhatsApp.

Boost store sales with the leading messaging service WhatsApp.

Increase shopper satisfaction when purchased through WhatsApp—an app they already know and enjoy. 

Provide a user-friendly tool to ease the purchase process for shoppers.
Guest-user purchases on WhatsApp
Guest users can purchase products from WhatsApp.

A popup will appear to ask for guest users for their phone numbers.

Guest users need to fill out all the requested information from the popup form to complete the purchase.

After filling out the form, guest users will be able to continue shopping via WhatsApp.
Receive order-related notifications
Shoppers receive notifications based on order-related activity.

This plugin allows the store admin to automatically notify shoppers in real-time.

Allows admin to set notification message to show the customer before placing the order through WhatsApp.

Facilitates admins creating custom messages to send to the shoppers after they place orders.

Admins can auto-send order cancelation messages.
Convenient shopping through WhatsApp
Shoppers see a WhatsApp Widget on product-view pages.

Purchase with the WhatsApp button on product-list pages.

Instant checkout through WhatsApp.

A quick and convenient shopping experience with the leading messaging service WhatsApp.
Expand your WooCommerce web store when you integrate it with WhatsApp.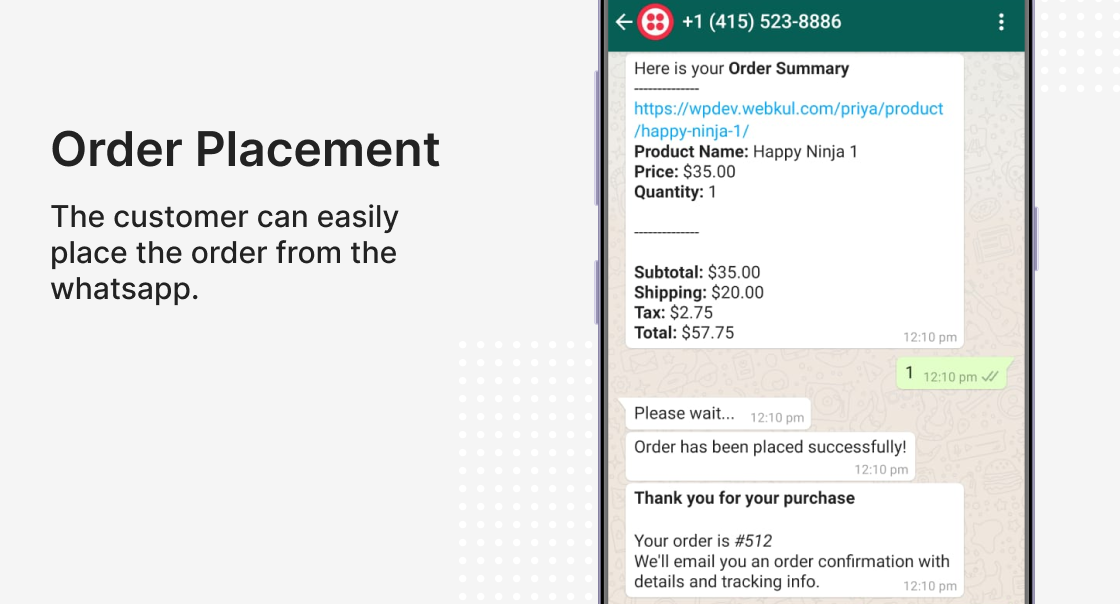 Requirements
Minimum PHP version: 7.2
WhatsApp phone number
Twilio Business Account
Contact
For any queries related to this plugin, please send an email to support@webkul.com