Flexibly Manage Complex Pricing
This extension is ideal for any wholesale, b2b, or membership store that needs to offer wholesale prices, special discounts, tiered pricing or hide prices for customers or logged out users. The extension will allow you to set up role-based pricing (by group), as well as quantity discounts and a tiered pricing table.
Users can be organized into groups, and prices can be configured for each product, for each group. Each group also has its own price tiers for each product.
This extension allows a high degree of flexibility and enables users to provide customers with complex pricing options.
Main features:
Set role-based / wholesale prices by customer group
Set up amount or percentage discounts by user or group, for products or categories
Built-in group and user management system
Easily set up tiered pricing by configuring quantity and price per unit
Show an automatically-generated tiered pricing table in each product's page
Hide prices until logged in and prevent checkout
Hide price for specific products, categories, users or groups
Customize messages (e.g. "Login to view prices" )
Import and export wholesale prices via CSV
Features in Detail
Wholesale Prices & Role Based Pricing
Set up wholesale prices by directly entering prices for each customer group in the product page backend.
Tiered Pricing
Users can be incentivized to purchase larger quantities through the plugin's tiered pricing functionality. You can set specific prices per unit for hitting minimum quantity thresholds.
Backend configuration: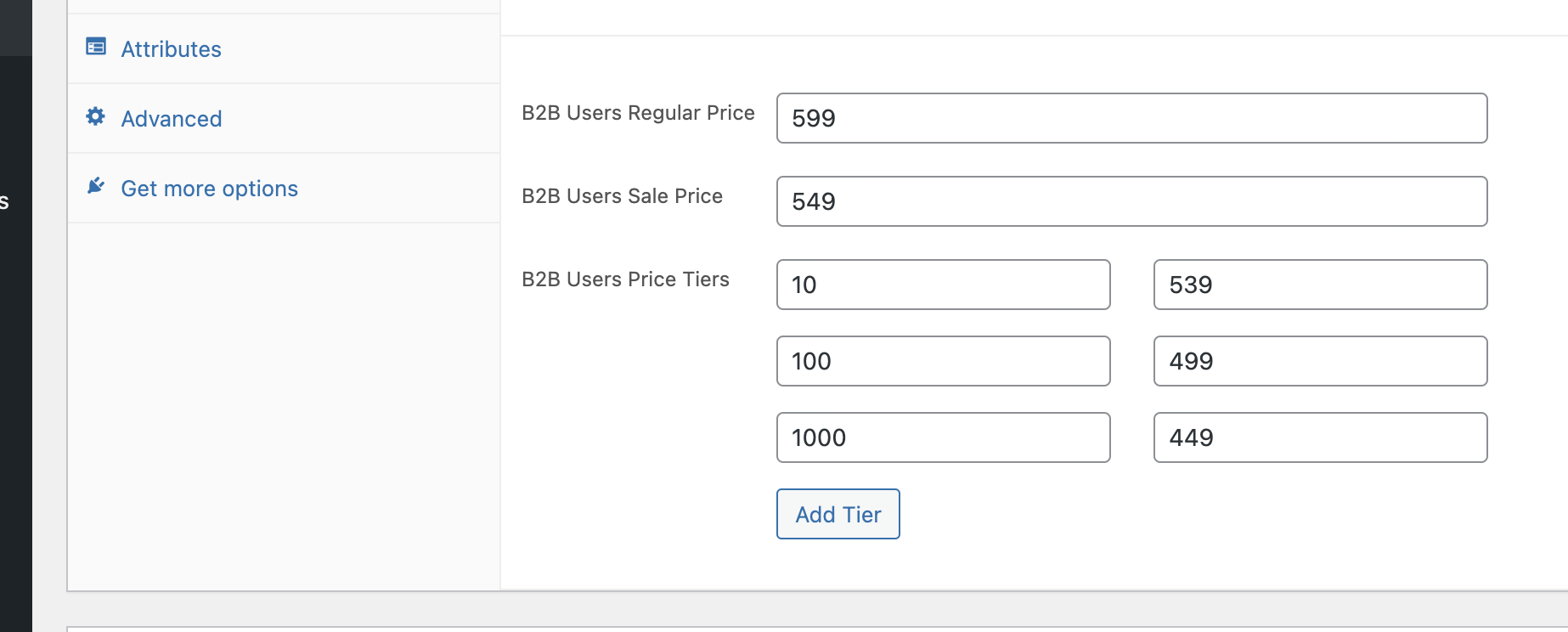 Tiered Price Table
Optionally, a tiered pricing table can be shown in the product page. The table is automatically generated. For the above configuration, this is the generated table: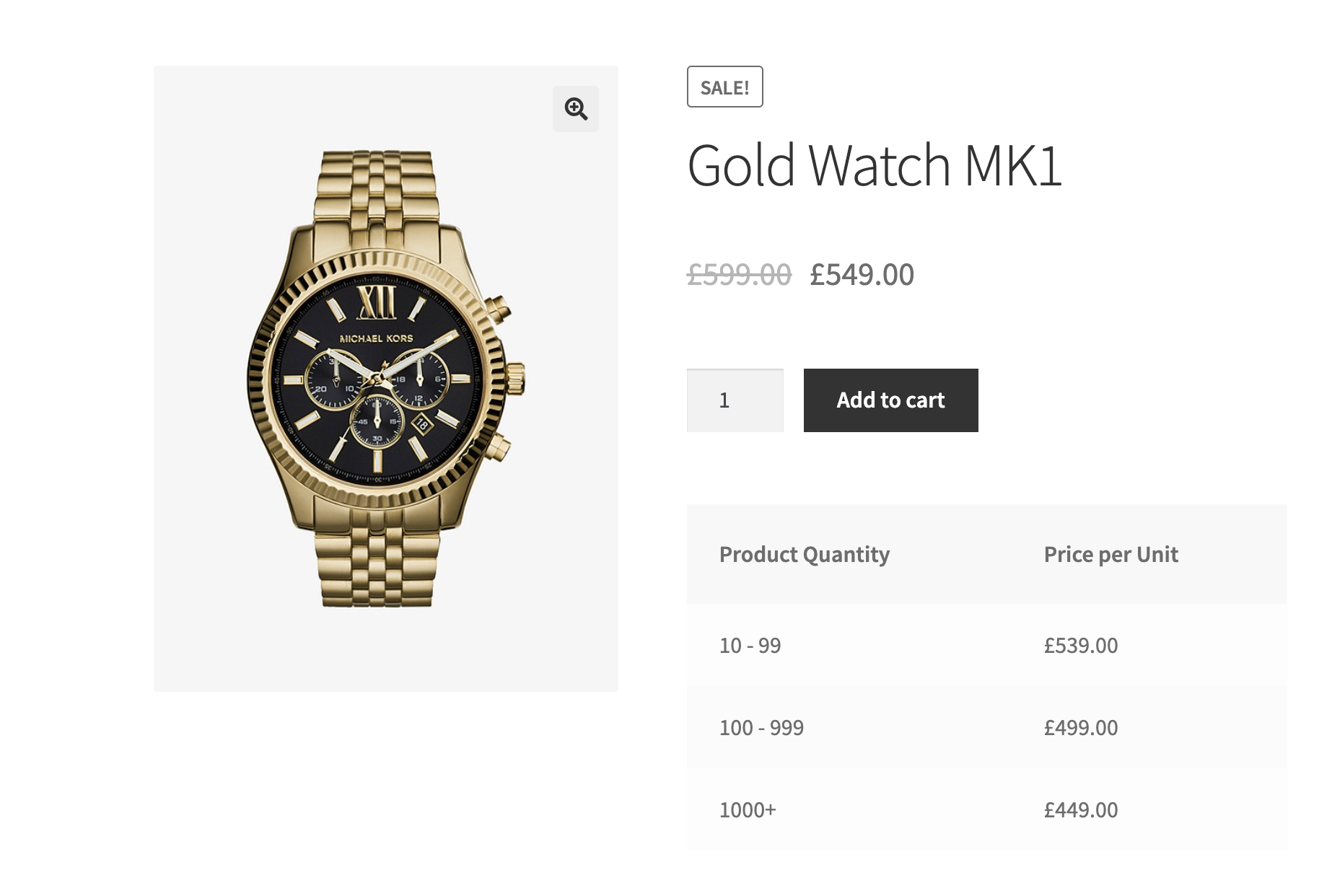 Hide Prices
You can hide prices for all guest users, or alternatively choose specific products and categories in complex rules. Users see a customizable text (defaults to "Price is unavailable") or a link to the login page instead of prices.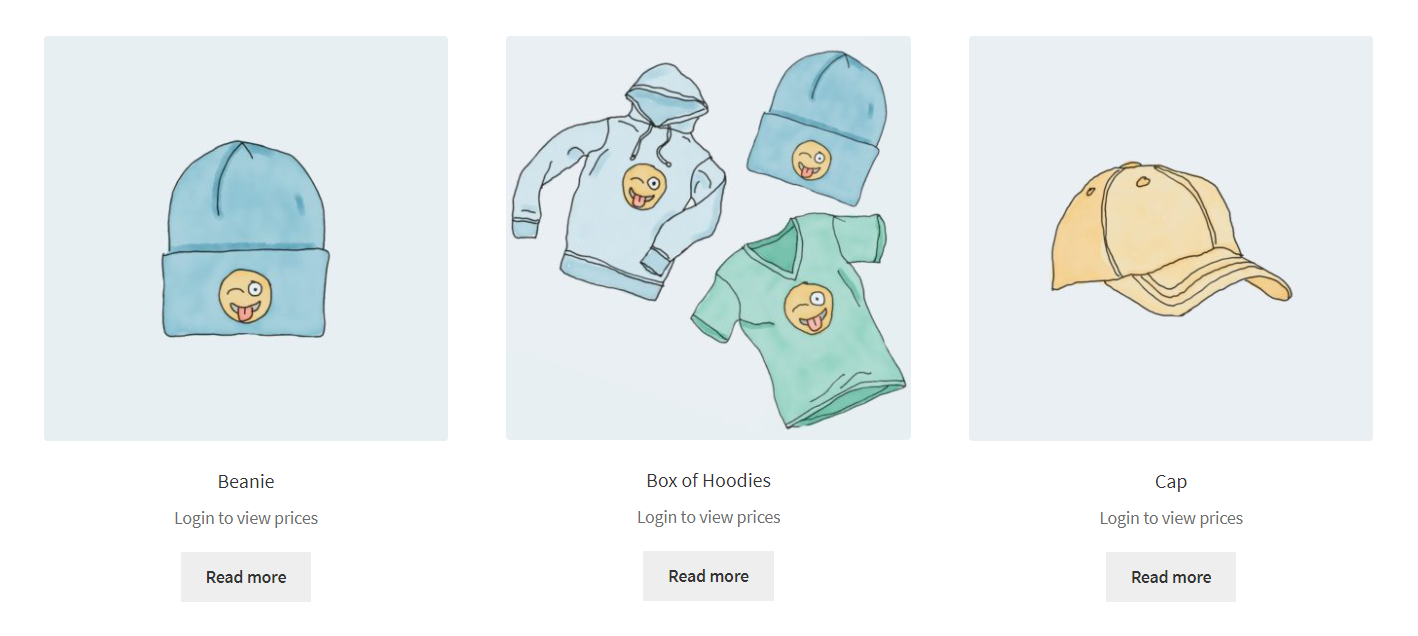 Price Import / Export Tool
Prices can be imported and exported via CSV with the plugin's built-in tool.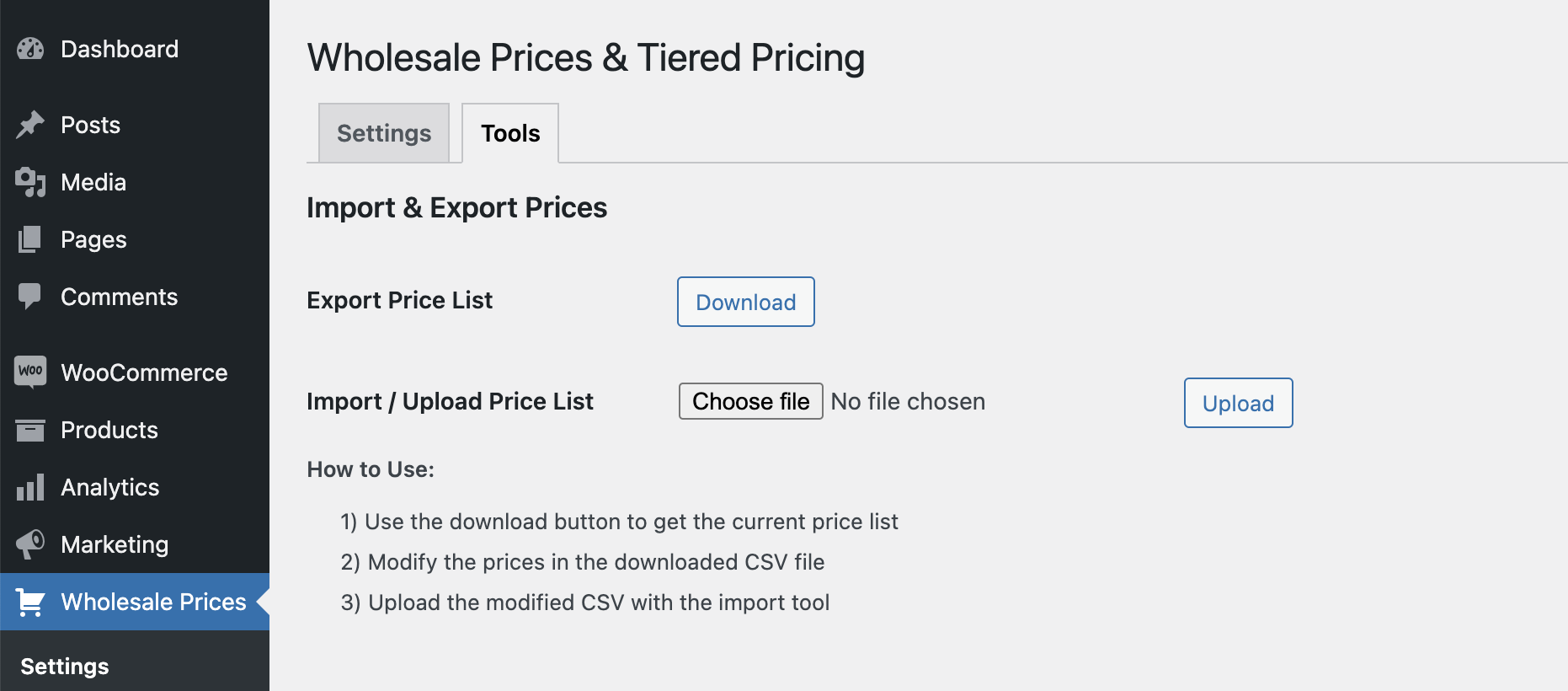 Built-in Group Management System
Included with the plugin is a built-in group management system. Groups can be created, and users can be assigned to groups. These groups are used to set up wholesale prices in the product page, rules, and discounts.
Rules System
Rules can be configured for specific products, categories, users, and groups, as well as categories such as logged in / logged out users.
Hidden Price Rules:
Hidden price rules also prevent checkout, and can be set up for logged out users.
Discount Rules:
Amount or percentage discounts can be configured for specific products or categories. The discounted price can become the new sale price, or the discount can be added to cart, depending on rule configuration. Discount rules also support conditions such as: total cart value, category value, product value, total cart quantity, category quantity, product quantity.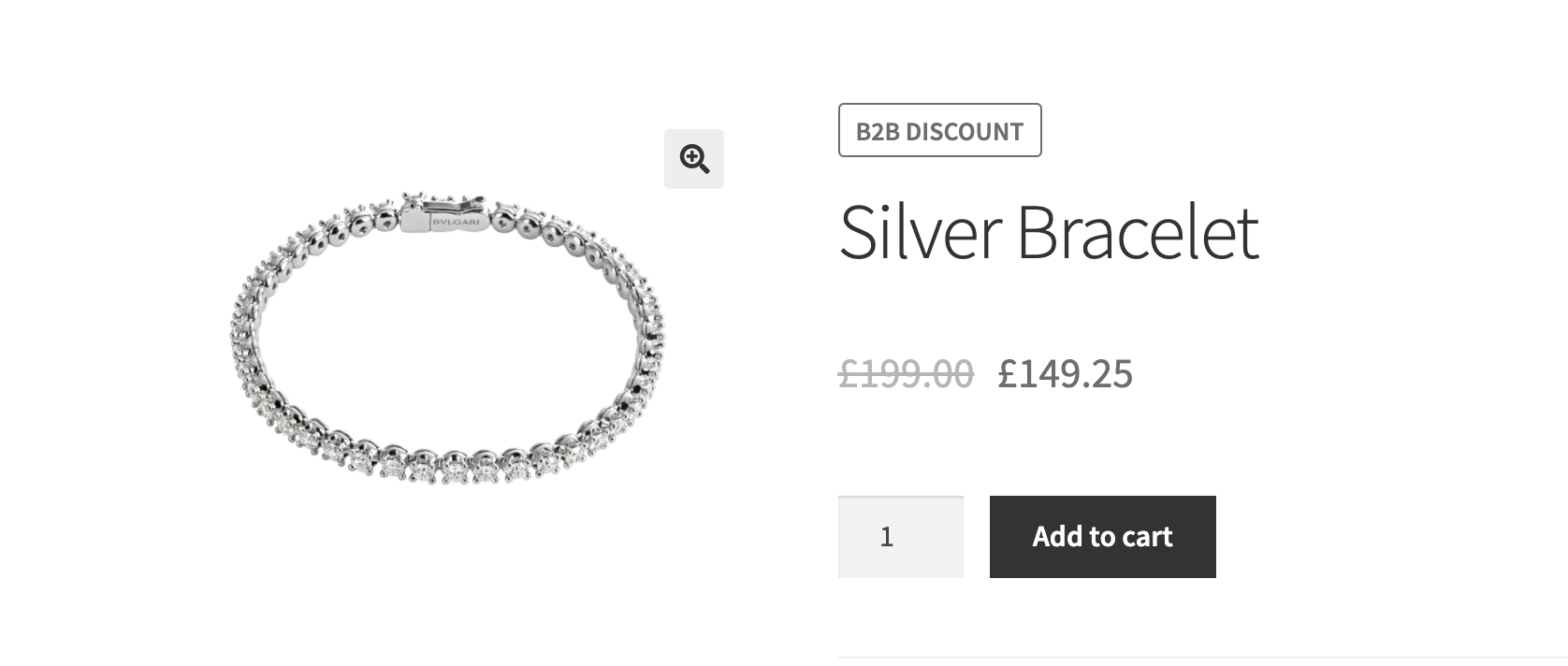 Looking for More? – B2B & Wholesale Suite
This plugin is part of the B2B & Wholesale Suite.
If you are looking for a complete wholesale or B2B solution for your store, our B2B & Wholesale Suite has it all:
Wholesale Bulk Order Form
Wholesale Prices
Tiered Price and Tiered Price Table
Invoice Payment Gateway
Tax Exemptions and VAT Validation
Business Registration with Custom Fields
Messaging System
Shopping Lists
Payment and Shipping Methods Control
Rules for Quantity Step, Minimum Order, Discounts, and more
Different Content for Different Users
90+ other features across 20 plugin modules.
Requirements
Minimum PHP version: 5.2
Buy Wholesale Prices & Tiered Pricing, and transform your WooCommerce store with powerful wholesale capabilities.
WooCommerce
The most customizable ecommerce platform for building your online business.