WS Form PRO Product Add-Ons
Developed by Westguard Solutions
Create customizable products using the extensive capabilities of WS Form PRO
WS Form PRO is a powerful form development plugin for WordPress.
This extension allows you to customize products in your store with forms.  You can use this extension to request additional information about a product before it is added to the cart. Furthermore, it works with popular WooCommerce extensions such as QuickView and Wishlist.
This extension requires you to own the
WS Form PRO
plugin.
Examples uses include:
… and more! Visit the demo website to see more examples.
Some of the key features of this extension include:
A fully integrated solution that fits seamlessly into your product pages
Assign forms to individual products, all products, product categories and tags
Use any WS Form PRO field type
Create dynamic product pricing by using the WS Form e-commerce field types with real-time price updates
Customize the position of 'Add to Cart', 'Quantity' and other WooCommerce product page elements in your form
Customize the WooCommerce 'Add to Cart' button and price format
Run WS Form actions when an order is placed (e.g. Send a product customization to a Slack channel, or run a WordPress hook)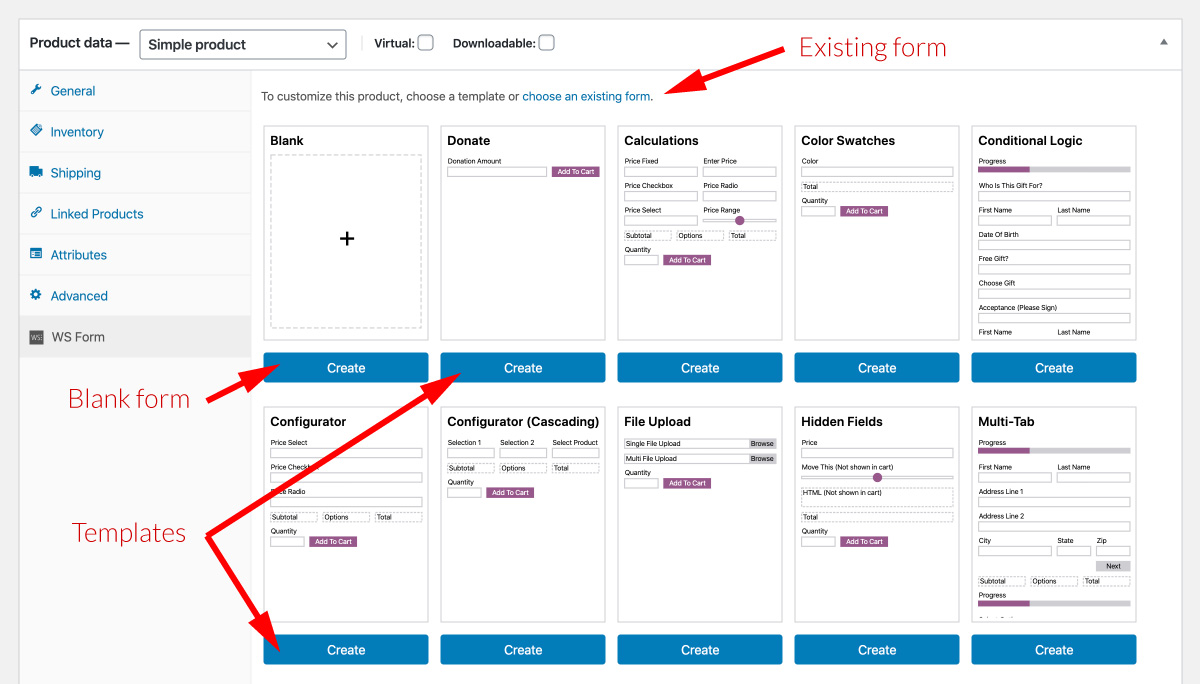 Adding a form to a WooCommerce product is easy! Simply click on the WS Form tab under 'Product data' and choose a template or choose an existing form. You can also start with a blank template and create a fully customized form for your product.
Managing your product customization is easy. Simply click 'Edit Form' to make changes to your form.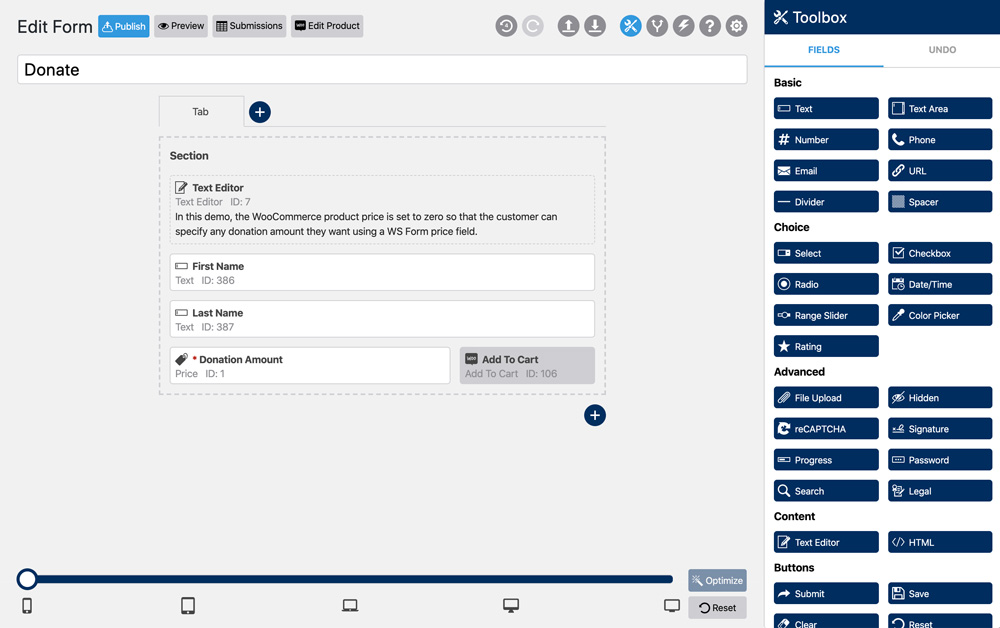 Use all of the powerful features of WS Form PRO to edit your product customization.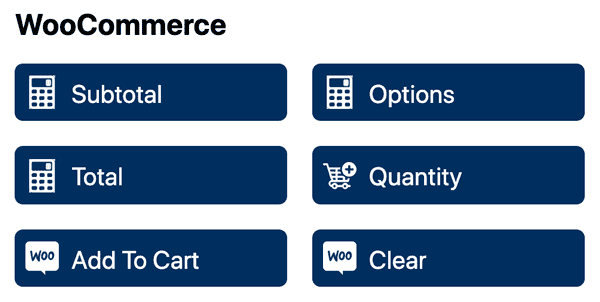 Use the WooCommerce field types to fully customize where product components are positioned on your product page.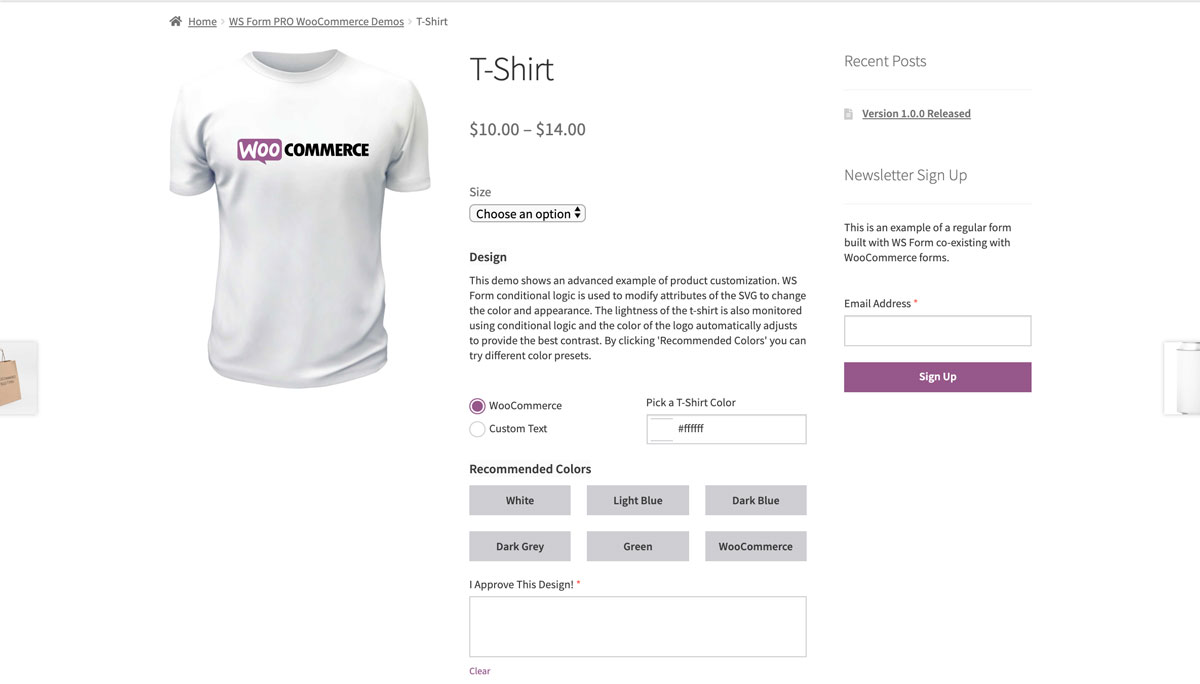 Create product customizations that dovetail seamlessly into your website.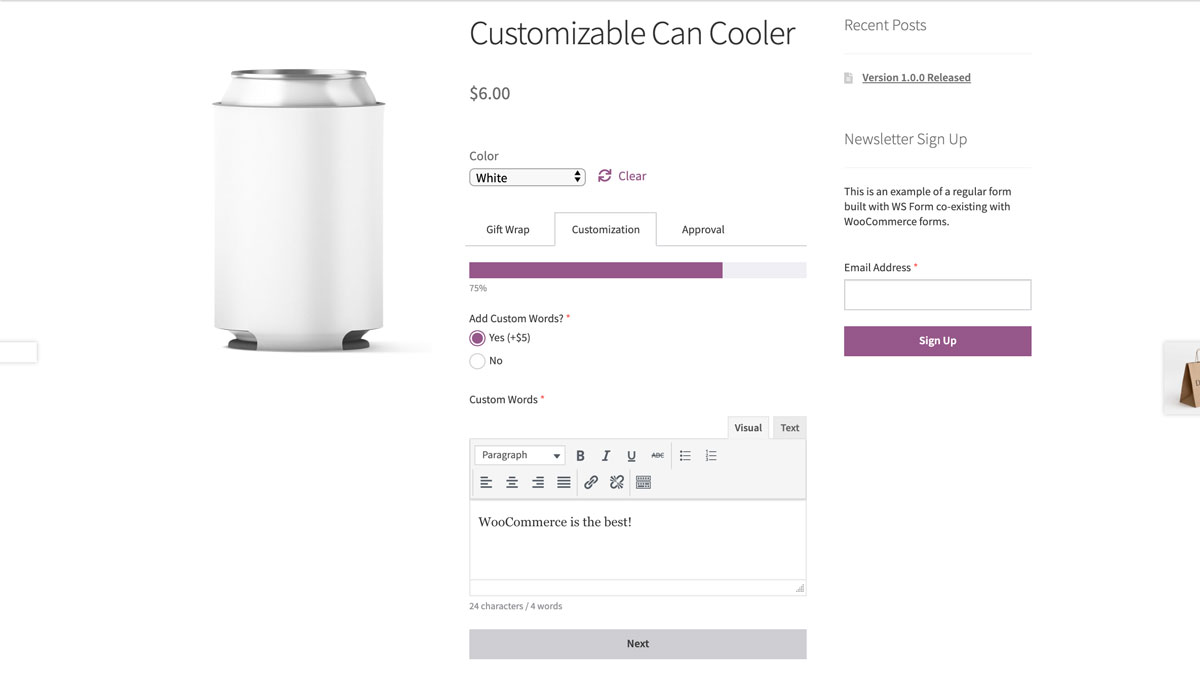 Create multi-step product customizations using all of the features available in WS Form PRO!