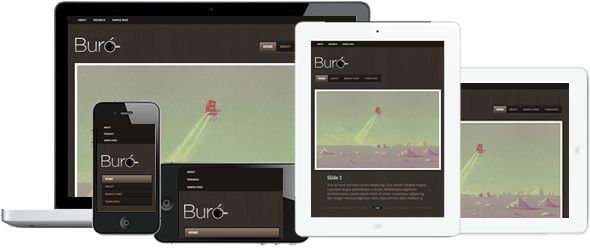 "Responsive" design has been the buzz word amongst web designers on social media channels & blogs for the past few months, some debating how it will change the web. This week marked quite a milestone with a major news publication "The Boston Globe" launching a subscription-only website featuring content from the daily newspaper as well as breaking news, customized for different digital devices, including smartphones and tablets (Source: The Washington Post).
The idea of having a layout that adjusts according to the browser width/resolution and device it is viewed on, without the use of any plugins, or seperate design stylesheets is one that has been commonly requested within the WordPress community.
We saw this as an opportunity.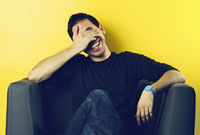 A good few months ago we approached Juanma Teixidó of the award winning design studio Teixidó in Paraguay to design us a slick business theme in his signature design style. The outcome of that was a very detailed, well thought out, design named Buró.
Buró carries all the usual bells and whistles of our popular business themes – a featured slider, a feedback/testimonial module, and lots of footer/sidebar widgetized spaces. We knew this design would be a hit with our users, but we wanted to make it even more awesome.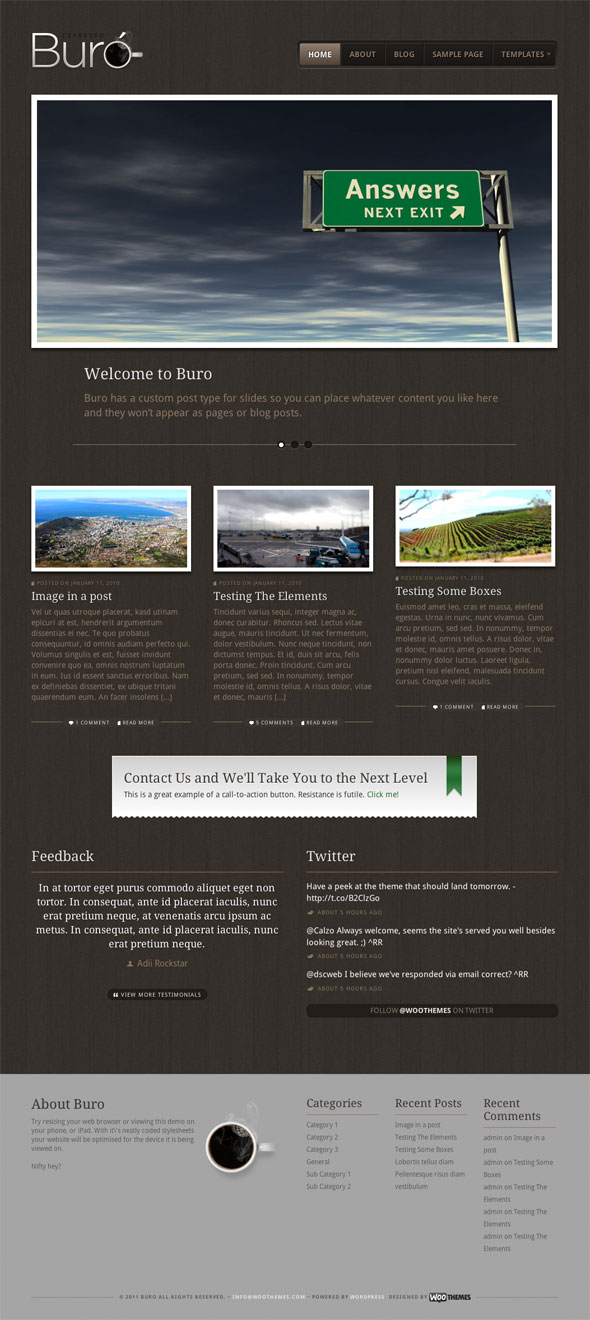 Cobus was handed the reigns of converting this beautiful photoshop file into a working WordPress theme, with the brief to make it responsive, and look beautiful on all devices. Jay and Mike had previously worked with responsive layouts on our application themes which helped a lot.
Over the past 3 months Cobus has done a huge amount of research into responsive design and the code it involves. Not only has he produced some consistent beautiful layouts, but managed to ensure that the slider scales using the JQuery FlexSlider , the dropdown menus adapt according to the layout being viewed, and videos in blog posts proportionally scale thanks to FitVid.JS.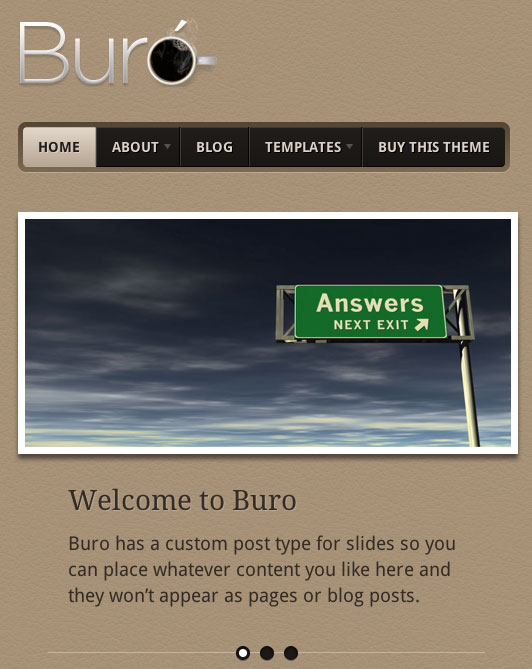 We'd love to know what you think of Buró. We can't guarantee all future themes releases will be responsive, as it was hugely time consuming, but we will be carefully monitoring Buró's popularity as a metric to decide on it's viability.
View the theme in all it's glory on our demo site, make sure you scale the browser window, and view it on your iPhone, Android or iPad. Find out more about the theme's key features on the theme listing page.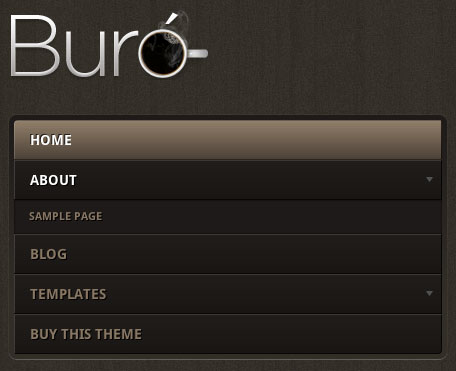 Grab Buró with an 11% discount coupon, valid until 21 September. Just use BURO11 as your coupon code on checkout. 🙂