Does your store already sell to multiple countries? Or do you have ambitions of taking your brand worldwide? If so, you're headed in the right direction — expanding internationally gives you instant access to millions of new people. The new Multi-Country Advertising feature within Google Listings & Ads now makes it possible to reach shoppers in more than one country through a single campaign.
Selling your products across borders
If you solely focus on the U.S., you can only reach about 12% of the world's online shopping population. But if you join the more than 300,000 U.S.-based businesses that export products, you'll belong to a group of companies that average 17% greater profits than their counterparts.
In other words, if growing your store is a top goal, it's time to look at international expansion.
Traditionally, international commerce has been too large of an undertaking, except for the largest of organizations. But more and more infrastructure is now available to small businesses that are connected to popular platforms like WooCommerce, enabling them to sell cross-border.
When it comes to shipping from the United States to other countries, DHL provides a number of resources to help companies make the jump. And they even integrate with WooCommerce Shipping for international service.
For transactions, WooCommerce Payments works in over a dozen countries, and there are other solutions like Viva Wallet that help businesses figuratively shred the complicated paperwork involved with selling between different European countries.
Shipping, check! Payments, check!
One major hurdle remains: efficiently marketing to multiple countries.
Advertising with Google Listings and Ads
For years, WooCommerce merchants have taken advantage of Google's marketing tools to get in front of potential and existing customers.
Shopping ads, which you can manage through Google's Merchant Center, show your products to people actively looking to buy across Google platforms.
And last year, with the release of Google Listings and Ads, all of this became much easier to manage with a single extension. This powerful tool automatically syncs products with Google Merchant Center so you can create product-based ads. Plus, you can create ads and manage campaigns directly inside of the WooCommerce dashboard.
Despite the ease of use that came with the Google Listings and Ads extension, marketing to multiple countries required you to create a separate campaign for each country you wanted to reach.
For example, stores had to create one campaign to reach people in Spain, a second campaign to reach people in France, and so on.
You asked for a simplified solution, and we heard you!
Introducing: Multi-Country Advertising
WooCommerce is one of the first platforms to integrate with Google's new Multi-Country Advertising upgrade. Now, you can add as many countries as you want to a single campaign. When creating your ad campaign within the Google Listings & Ads extension dashboard, simply select the locations you want to target and remove the ones you don't.

It's automated. It's simple. It shrinks the distance between you and shoppers around the world. The end result: you'll be able to sell and grow faster.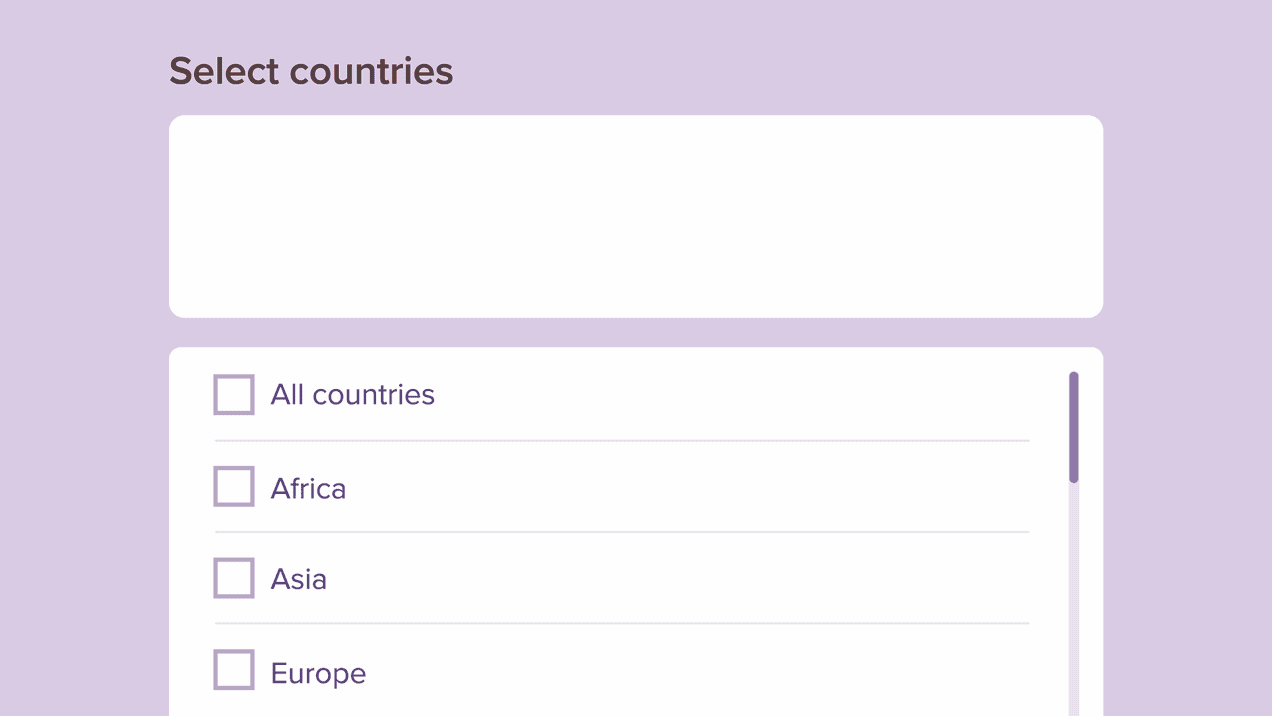 You can even use the free Google Market Finder tool to identify potential new markets around the world.
Simplify your campaigns, expand your reach
Multi-Country Advertising streamlines targeting shoppers around the globe, including:
Expanding: Extend your reach with multiple countries included in a single feed.
Budgeting: Manage everything with one campaign budget.
Showcasing: Reach new markets across Google Search, Maps, Shopping, YouTube, Gmail, the Display Network, and the Discover feed.
Tracking: Keep an eye on your metrics and manage your campaigns directly from the WooCommerce dashboard.
Optimizing: Enhance your performance across all regions.
The global puzzle is complete — it's time to see the big picture
With major hurdles like shipping, payments, and marketing out of the way, it's a great time to open your store up to new parts of the world. But there are still a few things you'll need to button down — we recommend reading through these five considerations for taking your eCommerce store global.
If you already sell internationally, we encourage you to take advantage of Google Listings and Ads' newest upgrade to manage your online advertising campaigns more efficiently than ever.
No matter how you slice it, you're on the right platform, with the right tools, at the right time. Now you're off to pursue your dreams!