Publisher's Note: We recently launched a partnership with Viva Wallet to streamline an often-fragmented European payments market. We're excited to share more with you!
With dozens of countries, many of which have their own currencies and competing regulations, managing the finances of an eCommerce business in Europe can be daunting. For store owners, this has historically caused headaches like slow settlement of payments, complex workflows, cumbersome currency exchanges, opaque payment processes, and high transaction costs.
WooCommerce, whose mission is to democratize commerce, recognizes that these complications can hurt new entrepreneurs' ability to advance or even prevent some people from starting their business at all. We wanted to contribute to a solution, but solving a problem as complicated as payments requires a lot of local context and knowledge. We sought out a partner, and found one in Viva Wallet.
Introducing Viva Wallet
Viva Wallet was started by a group of developers that specialized in creating applications for banks. Often encountering frustrations with financial regulations and complicated payment situations for clients, they began work on their own comprehensive online payment solution that operates seamlessly across the fractured European marketplace.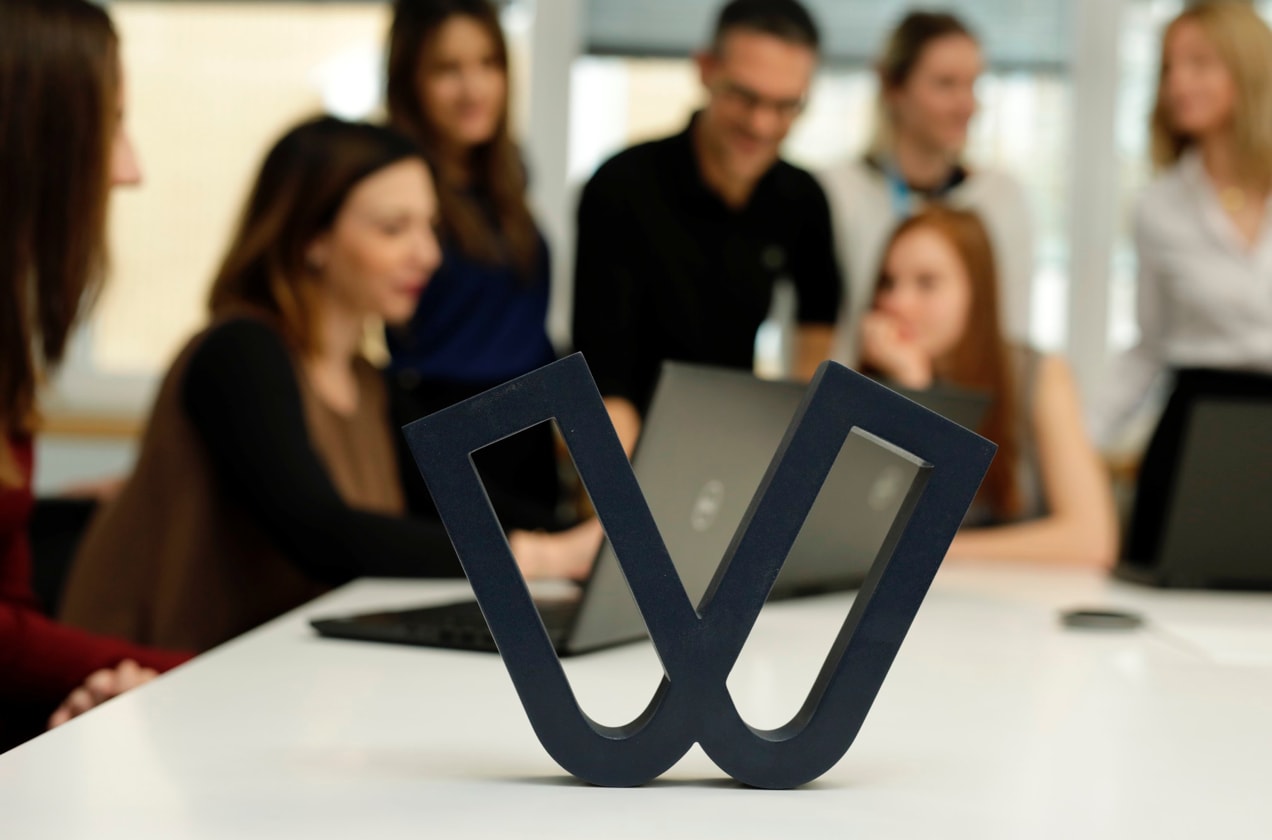 Building a licensed e-money institution that lives in the cloud and functions across the entire European economic area is, in fact, such a complicated task that Viva Wallet is the first to do it.
The idea — make payments simple, smart, fast, and reliable — has proven popular. It's grown into a pan-European payment system that empowers merchants through its ease of use and cost-effectiveness. Viva Wallet is backed by a team of 500 people across 23 countries and nine languages.
"Our mission is to change the way businesses pay and get paid. By creating a smart WooCommerce extension that adapts to merchants' needs for frictionless payments, we aspire to bring a new, agile way of paying that will increase the conversion rate of online stores," said Haris Karonis, Viva Wallet's CEO.
The magic of Viva Wallet
The platform is a one-stop-shop that improves the eCommerce customer experience while benefiting shop owners. It brings together the best of a payment processor, credit card company, and local neighborhood bank — in a uniquely European context.
The technology recognizes which country each customer is in and automatically localizes language, currency, and payment method options. This results in a better experience and higher conversion rates for shop owners.
This Viva Wallet account acts as a bank account for the shop owner, allowing them to spend proceeds from their store at any location that accepts debit cards.
Here are other benefits:
Viva Wallet is free and has no monthly fees, hidden costs, or payment acceptance fees when the merchant uses shop proceeds through the debit card issued by Viva Wallet.
Business owners don't need to have a separate bank account for settlement in the country in which they're doing business. They provide a local IBAN-enabled merchant account.
Money is settled in the shop owner's account the day after the transactions take place, even on holidays.
Merchants can reduce their payment fees down to 0% if they use the Viva Wallet Debit Card for corporate expenses, like social advertising (Google Ads, Facebook Ads etc.), fuel, and lunches.
Merchants can accept all major debit and credit cards, including Visa, Mastercard, American Express, JCB, and Bancontact.
Store owners can accept payments from local payment platforms like iDeal, Przelewy24, and PayU, with more being added every month.
Customers complete their payments on-site rather than being redirected to an external page.
Viva Wallet uses its own software in the Microsoft Azure cloud, not local servers, which substantially reduces the risk for merchants. They'll never miss a payment or suffer losses due to system outages.
Viva Wallet is a licensed e-money institution that provides PCI DSS Level 1 compliance, strong customer authentication (SCA), integrated AI-powered risk management, anti-fraud systems, and payment protection with 3D Secure, which leads to lower chargeback rates.
A brighter, more connected future
Viva Wallet is a truly unified market for online payments in Europe.
Because Viva Wallet was started by a group of engineers, technology powers all of its offerings. Unlike the banking industry, its infrastructure was built from the ground up to empower possibility and circumvent the outdated ways of moving money around.
"We are excited to partner with WooCommerce to bring our cloud-based solution to online merchants across Europe. With the easy-to-integrate, free Viva Wallet for WooCommerce extension, we help merchants increase online sales through integrated support for all major international schemes and many local payment methods. Combined with the free Viva Wallet business debit Mastercard, WooCommerce merchants can now reduce payment fees down to 0%," said Makis Antypas from Viva Wallet.
In coordination with WooCommerce, Viva Wallet sought to create an extension that would provide a frictionless and seamless experience for the end user and increase conversion rates for online stores.
Viva Wallet for WooCommerce
The Viva Wallet for WooCommerce extension integrates natively with stores to synchronize sales, refunds, bank transfers, and customer data between WooCommerce and Viva Wallet. Business owners can now manage all of their payment channels through one centralized platform. The process is simple, with a one-time integration, quick setup, and automatic updates.
The extension was launched in 2020, only after Viva Wallet's leaders and developers embedded themselves in the WooCommerce community — listening, gathering feedback, and implementing what they learned back into the product.
The end result is a state-of-the-art solution for eCommerce businesses that runs on WooCommerce. Viva Wallet is focused on improving the integration further with improvements made daily.
If you're in Europe and looking for a payment partner, use Viva Wallet with WooCommerce.