Last weekend I went up to Nairobi, Kenya for the first time in my life to attend the CMS Africa Summit. CMS Africa tries to bring code and a drive for tech oriented startups in the African continent and organises a conference once a year, with a focus on encouraging developers and startups to look to Open Source Software as a primary way of diving in.
Apart from some great talks, the conference – as are most – was primarily a great place to connect with leading tech companies and individuals from all over Africa. And of course have some good discussion on what is the best CMS out there (we of course all know WordPress beats Joomla! and Drupal).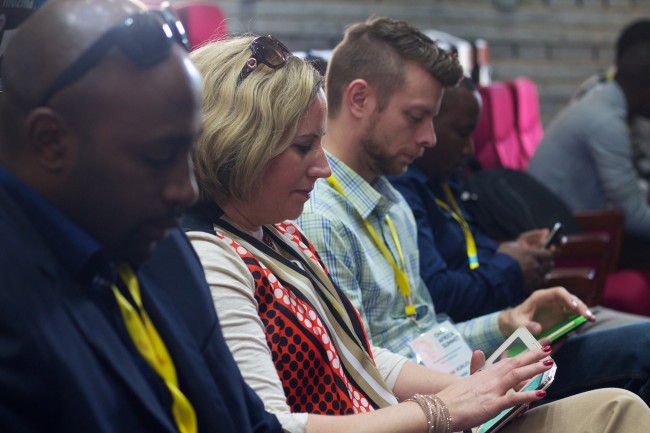 Here are some of the topics and thoughts that stood out for me.
Africa Giving
An aspect that was repeated in several talks and tons of conversations was the need to shift mindsets. In terms of tech Africa has often been a receiving continent and it is time to start working on the giving. Benjamin Lutaaya (Uganda) and Anthony Nandaa (Kenya) – to name a few – stressed the importance of contributing to open source CMSs, no matter your level of coding.
Nandaa spoke of Silicon Savannah as a rising hub in Kenya where developers are changing the tech of the continent. He painted the beautiful vision of Africa being the continent CMSs look to for developing great code; a new Silicon Valley.
As WooThemes co-founder Mark recently pointed out; this positive voice coming from (South) Africa is one of the reasons we have our HQ in Cape Town.
Tech and Gender
The tech industry still is a male dominated industry. That is no different in Africa. While it was great to see many women represented at the summit, it also was clear that there was need for a greater focus on created space for them as well.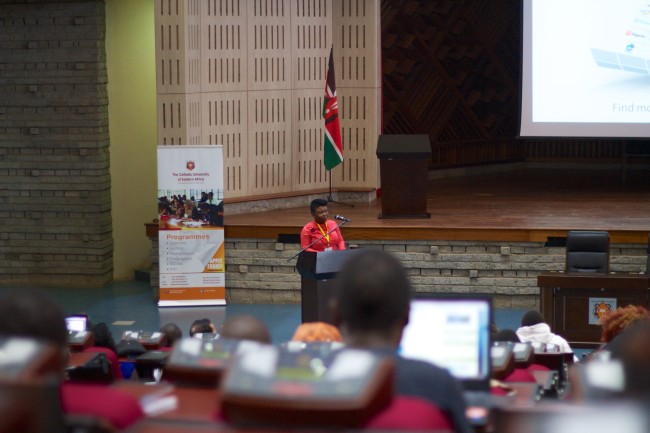 Part of the struggle here is that this does not just require technical training, but also a training in mindset. Several of the women present there expressed how they struggled with their confidence as men often talked down on women, both in the tech industry and beyond.
This implies that in order to change, the tech industry also needs to engage in changing men's mindsets. Unless men (and I am one of them) learn to respect women as equals, training in technical skills will only take women so far.
Localisation
A last aspects which was relevant for WooThemes is the focus on localisation. If we as a business want to fully break through in the African market we need to partner with local developers and businesses.
If we see that Kenya and Nigeria are fast-growing economies, how can WooCommerce play a role in that? How can we build partner relationships and who should we build those with?
One of the things that is specific for the African eCommerce scene is that many people do not have credit cards, but most locals easily pay with M-pesa, a phone network based payment system. How can we play in on that market.
In sum, CMS Africa was a great opportunity for WooThemes to meet great people and fuel our passion to play a role in growing the African economy. Globally focused but proudly rooted in Africa, we are.