A digital designer is rarely caught without a coffee, coca cola, or red bull on their desk. Largely due to the late night rushes before a client deadline, but according to Dr. Downie it also fuels creativity.
After teasing it only yesterday, we've cruised through the tweaks and fixes (few of course!) reported by our beta testers and are happy to release the Caffeinated theme today, less than 24 hours later.
Designed by our Lancaster-based friend Ryan Downie, originally for his personal portfolio site, and fueled by his passion for coffee, Caffeinated oozes Ryan's signature design style – clean, long, sans-serif fonts, lots of texture and unique, grungy color palettes.
The home page showcases some introductory information about you, your latest portfolio item, your blog posts in a 4 column layout, and a widgetized footer space for you to customize.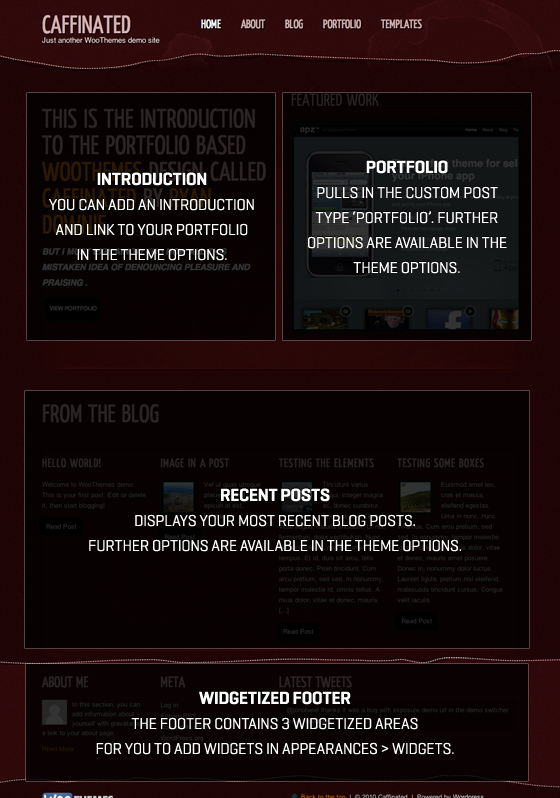 The theme also comes with a custom template for the dedicated blog page of your site.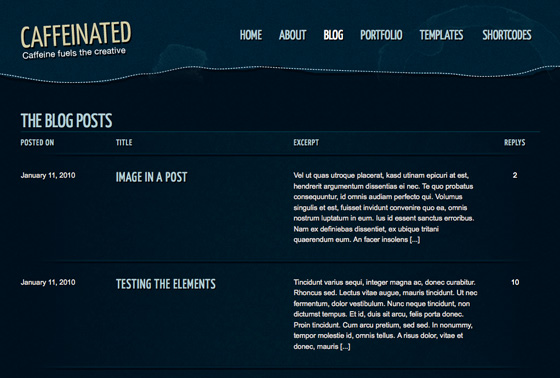 Read the comprehensive theme listing, view the demo, and as always feel free to leave constructive feedback below in the comments.