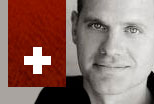 In February we worked with the design talent that is Cameron Moll on a portfolio/tumblog theme, similar to Elefolio given it's popularity.
Cameron is a seasoned speaker, a graphic designer with proficiency in website interface, a letterpress & videography enthusiast, as well as the owner of Authentic Jobs – which only yesterday launched it's new Authentic Jobs UK division. Quite a creative talent.
With the "Briefed" theme that Cameron designed for us, it caters for creatives like himself – one's that don't fit into a box. The comment Cameron provided with the initial concept of Briefed sums up the design well:
I'd like this design to appeal to more than just the web designer crowd. If a graphic designer selling letterpress prints were to use this template—in addition to the guy posting icons and UI screens on Dribbble—I would be elated.
With minimal styling creating a very clean theme Cameron didn't want a theme boasting all sorts of bells and whistles, rather a theme that could cater for all, with the emphasis on the content within the theme.
Modular design allows for extreme flexibility
With home page modules that includes an about section, featured slider, blog/tumblog with widgetized sidebar, and a custom post powered portfolio with optional Dribbble feed the combinations are limitless to create your ideal home page display.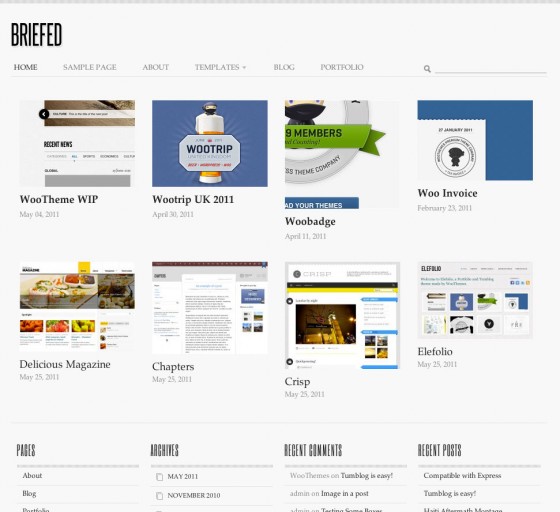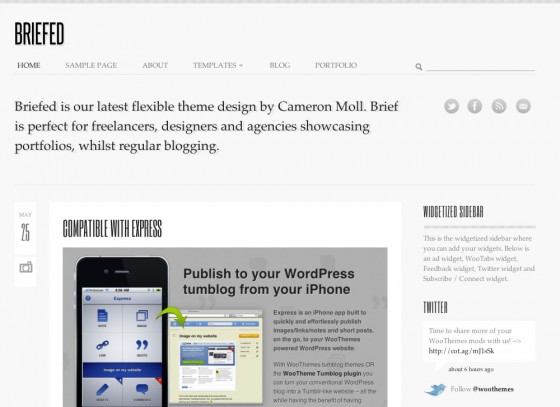 Theme option's also allow for complete customization of the background colors/imagery, and typography with a vast selection of fonts available thanks to Google Web Fonts.
Browse the demo or view all of Briefed's details here.
We're celebrating the awesome year that is 2011 by giving you 11% discount on all new theme releases. Use the coupon BRIEFED11 to claim your 11% discount until 1 June 2011.