It's been a long time since we released a theme that was designed to be "just" a blog, as we've focused on business, magazine and WooCommerce themes for the most. Enter Drawar, a slick blogging theme designed by Lennart Ziburski that lets you put the focus back on your content.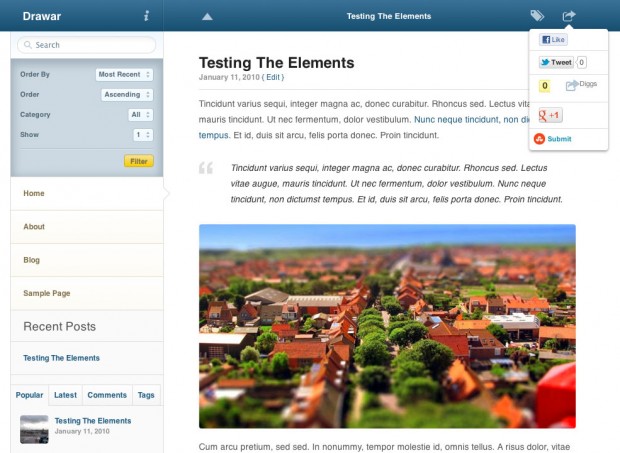 What makes Drawar unique is the way the content is presented to the user. Instead of just showing your normal blog posts on the homepage, we've added an option to let you show the latest post in it's full glory. The user can then navigate to older post through the navigation bar or the sidebar.
The top introduction area is collapsible so you can allow you reader remove it from view when navigating your site. The search also has some extra filtering capabilities to allow the reader to drill down on specific content.
Last but not least, the theme is responsive so it will look great on any mobile device or tablet.We hope this theme will be a good fit for your blogging site, so go ahead and try out our demo!
Discount Coupon
Grab Drawar with a 12% discount coupon, valid until 27th March, 2012. Just use DRAWAR12 as your coupon code on checkout.