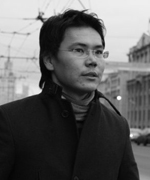 A rather confusing title I bet you're thinking?
Back in June this year a freelance digital designer by the name of Bek, from Moscow, submitted a design to us called Olya. I had difficulty finding Bek's full name (it would help if I understood Russian), or the meaning of Olya, but we loved the design submitted and were keen to develop it as a theme.
6 months later we've finally had the time to give it the TLC it deserves, and pack it full of useful features. Today we've launch this versatile AND responsive business/portfolio theme.
The homepage of Olya comes with a slider, powered by the FlexSlider script and it's own custom post type. With some creative placements of imagery, videos and content (as you can see in the demo) the slider really can pull off quite a variety of tasks. All the while being viewed on most mobile devices. The homepage also allows you to display portfolio items, blog posts and featured content in "Mini-feature" modules.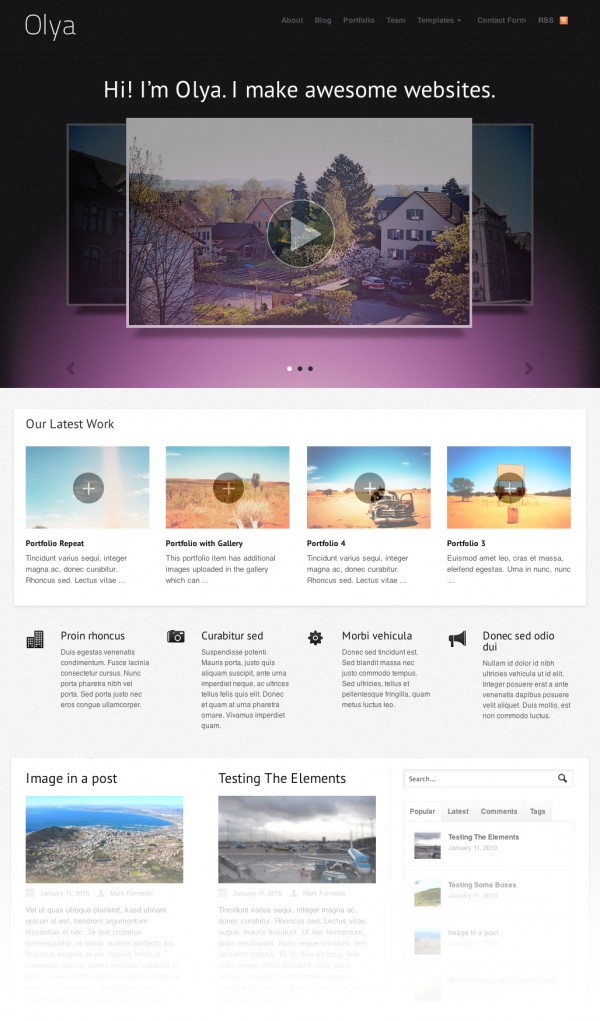 What also differentiates Olya from our other portfolio themes is it's custom single portfolio post template. With a side menu to quickly navigate through individual portfolio items, and a tabber to get through imagery within a portfolio item.
We've also ensured Bek's vision of a slightly more custom contact page was developed in the theme. The contact page not only includes our standard contact form, but also the individual/company's latest tweet, physical address and a Google Map showing the location.
Have a look at Olya's complete feature set here or experience Olya in full on the demo before letting us know what you think.
2011 is almost coming to an end, but we're still celebrating each new release with a 11% discount coupon. Use "OLYA11" to grab 11% off Olya today. Valid until 26 December 2011.