Today we're excited to announce that WooCommerce Bookings 1.13.0 has been released!
Release Highlights
1.13.0 will be our first release for WooCommerce Bookings in 2019 and we've spent a lot of time focusing this release on quality of life updates to support the store admin experience.
Google 2-way sync
Google 2-way sync is one of our most requested features on the ideas board and we're excited to launch the first version for this feature. Beginning with this release, you will find a new option within the Settings > Calendar Connection tab to setup Google Calendar and enable 2-way sync. With this option enabled, a store owner's Google Calendar will stay in sync with their store's availability. When a customer makes a booking, you can be sure it won't conflict with something on your Google Calendar.

Store Admin Calendar
The store admin calendar is receiving a huge mix of UX improvements to help store owners manage their bookings easier. We've added a lot of little updates around this area so the best way to find out what is there is to go play with it but here is a short list of what we've done:
New styling ( fonts / layout / colors / etc.. )
More granular filtering with product and resource based filters
Added a daily calendar dropdown to make navigation easier
Updated the daily info display to fit more on the screen
Darken days and times that are specified as Not Bookable in Global Availability
Display events synced from Google on both the monthly and daily views
Daily view – Info popover to display event details
Daily view – Better stacking to display a large amount of Booked products around the same timeslots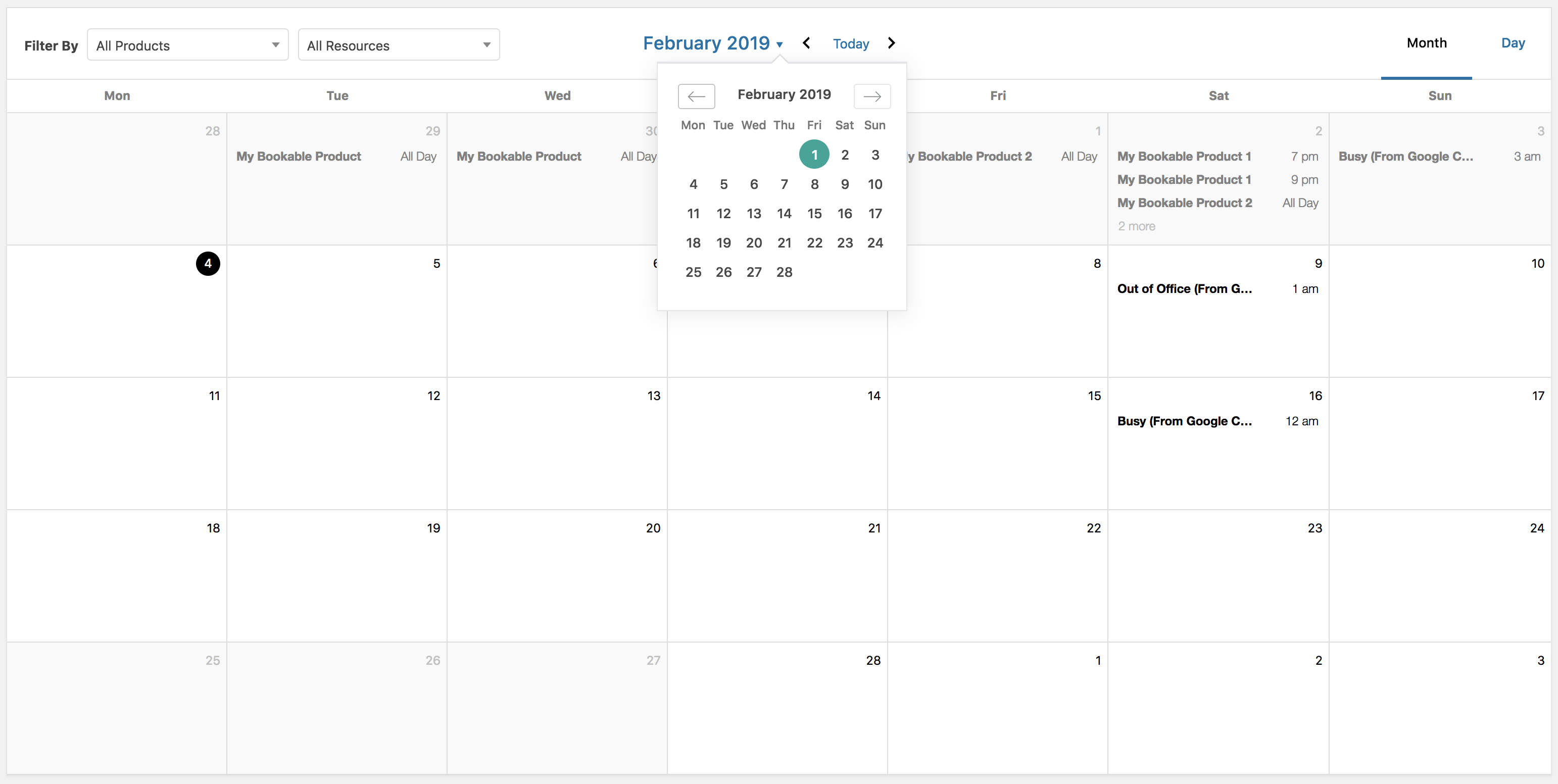 Duration Front-End UX Improvements – Hour and Minute
Selecting a booking duration that is blocked by the hour or even the minute has always been a challenge for a customer to understand. With this release, we have updated that experience to hide the calculations from the user and present them with simple dropdowns that show the full duration that they are selecting.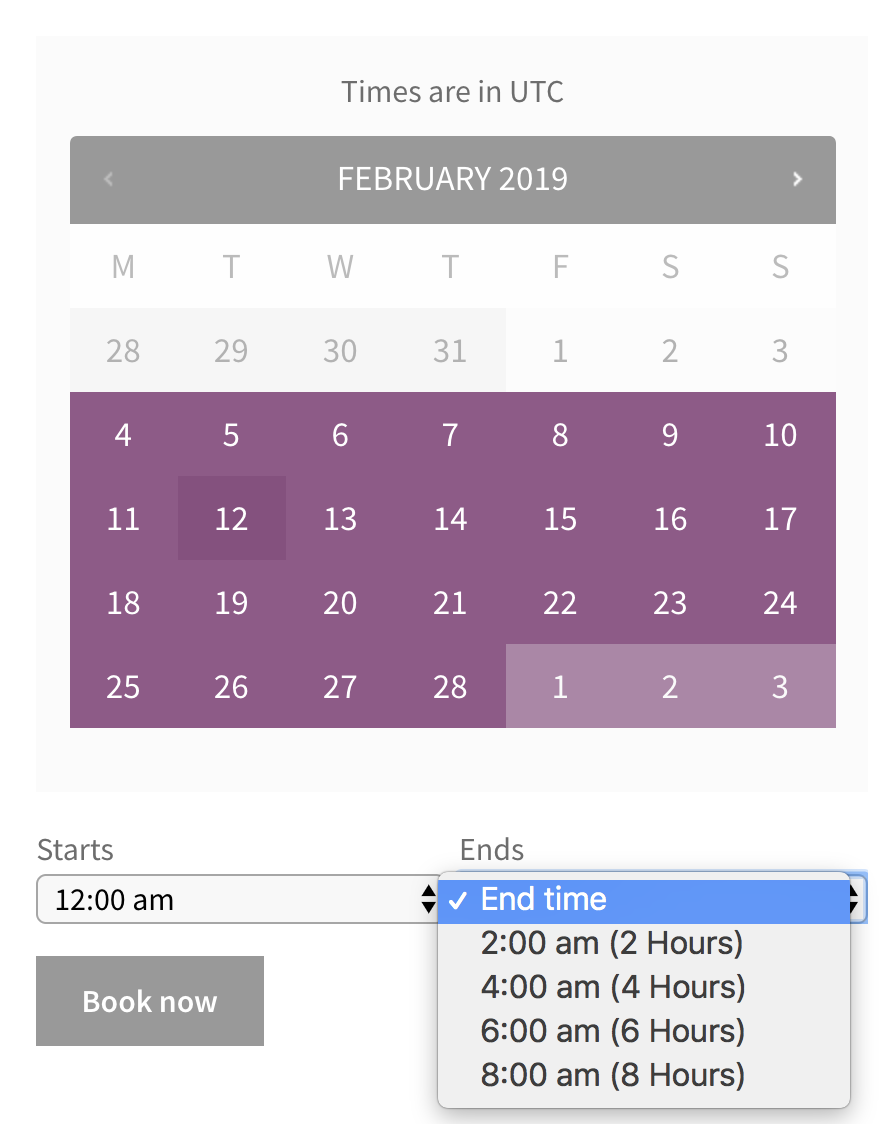 Settings
If you've used Bookings extensively you know how difficult it can be to locate all of the various settings for getting your store setup and running properly. With this release you will find a new section under Bookings called Settings where all of the settings for Bookings will be placed moving forward. Currently there are three tabs in this section, Global Availability, Timezones, and Calendar Connection. The Calendar Connection tab is all of the settings for setting up Google Calendar and enabling 1-way or 2-way sync.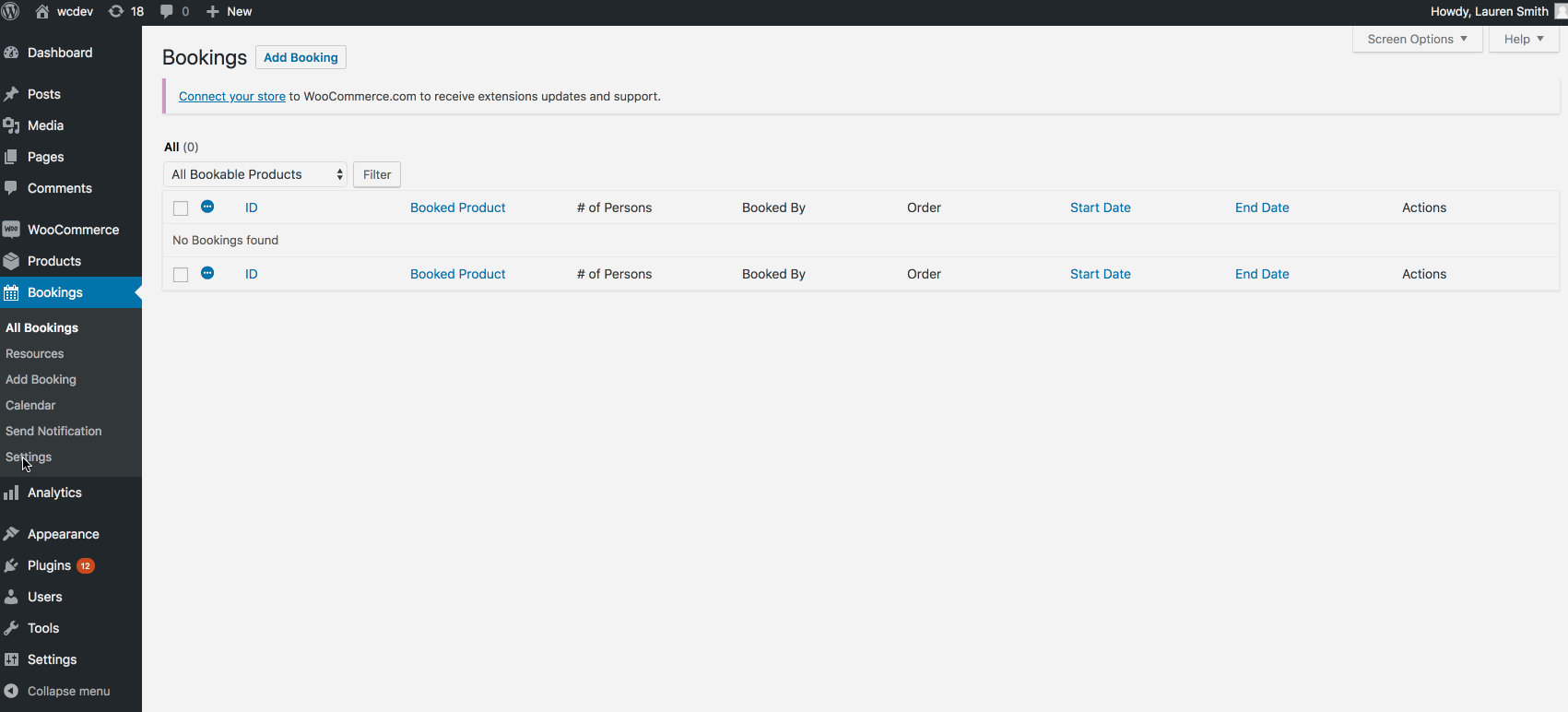 Everything else…
For a comprehensive overview of what all made it into the release please check out the changelog but here are a few more items that are noteworthy.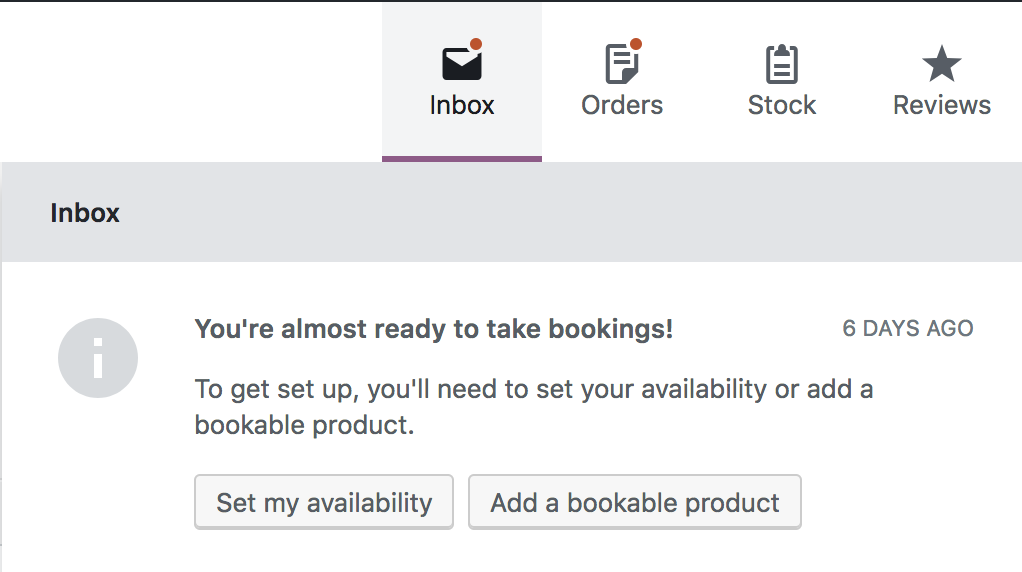 We spent a good deal of time taking a close look at how buffering works and making improvements to the calculations that powers it
The front-end calendar is getting minor UX improvements ( margins / padding / labels / etc.. )
We have integrated with the WC Admin Inbox to post a notice for users activating Bookings for the first time
Added additional ajax endpoints
Introduced webpack (dev only), Action Scheduler, and Google libs
We are excited to finally get this release out into your hands as this is a foundation for our future releases so please share your feedback as you begin exploring this new release.