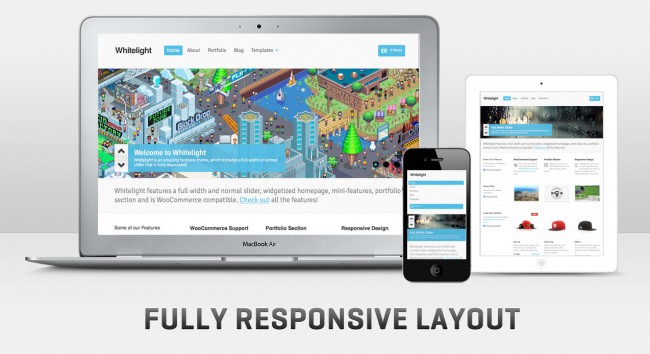 Our first business theme in 2012 is a beauty! We wanted to let Chris Rowe have another chance at out-designing his previous top seller at WooThemes; Simplicity. So it goes without saying that we have high hopes that Whitelight will be our most popular business theme to date. In addition to being a very clean and great design, here are some of the reasons we think this theme will be big…
Responsive is the way forward!
Whitelight follows in the footsteps of our previous new releases and is fully responsive, meaning it works on any browser, be it on your computer, iPad or mobile device. The featured slider is full width and responsive, and also has an alternative normal width option if you prefer that.
Modular homepage for increased flexibility
We've also made an effort to make the homepage modular, so you can easily add or remove the sections you want, and also order them through a widgetized area.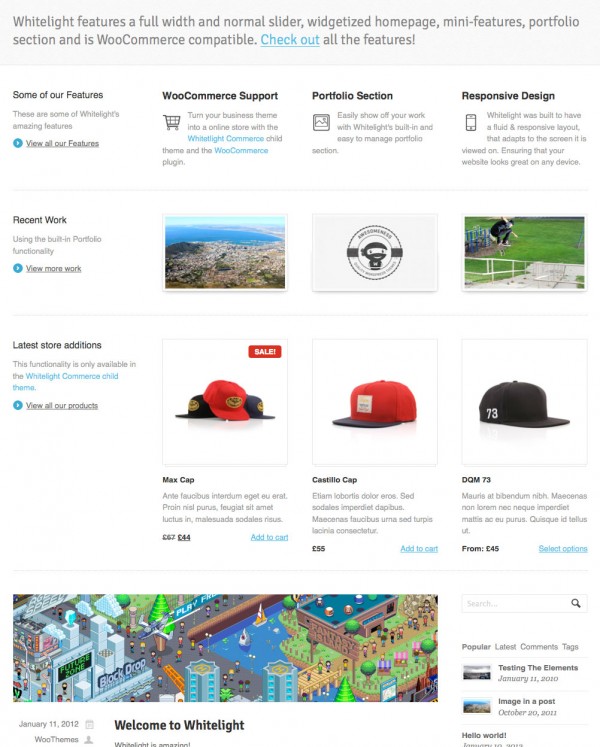 WooCommerce compatibility from the start
Whitelight also has a WooCommerce child theme which enables full compatibility with WooCommerce and adds a custom module to hightlight latest additions to your shop on the homepage.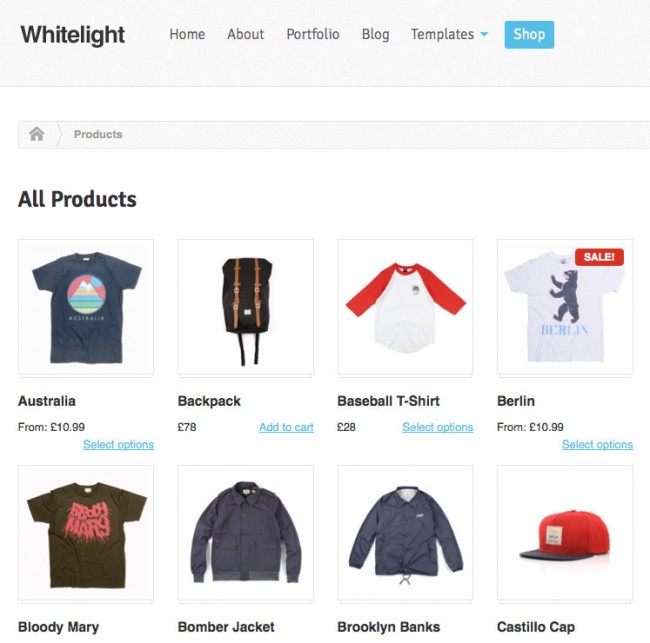 That's not all the features of Whitelight, so be sure to head on over to the theme listing page and also check out the demo!
Discount Coupon
Grab Whitelight with a 12% discount coupon, valid until 14th February, 2012. Just use WHITELIGHT12 as your coupon code on checkout.