Canvas has been a crowd favorite ever since it was released, which is why it is our "flagship" theme that receives most of the latest functionality. Version 2.0 gave you additional page templates (Magazine and Business) to play with, and now we are adding our latest WooTumblog functionality (no plugin required) so you can use our new Express iPhone App to publish to your Canvas powered blog!
For those that don't know what Tumblog means, it means making your blog function like Tumblr, which allows you to very easily publish snippets of content, whether they be images, videos, audio, articles, quotes or links.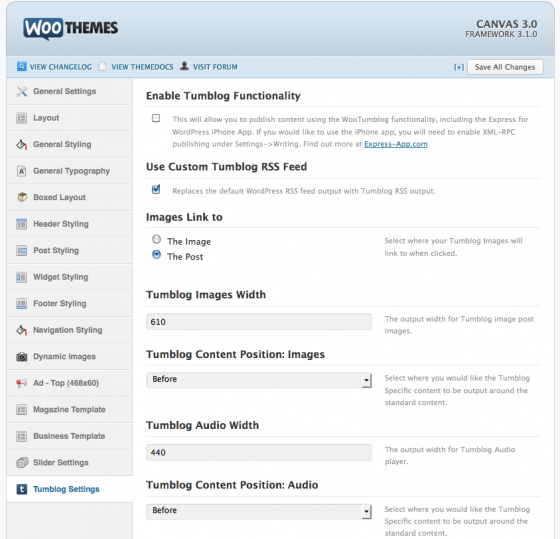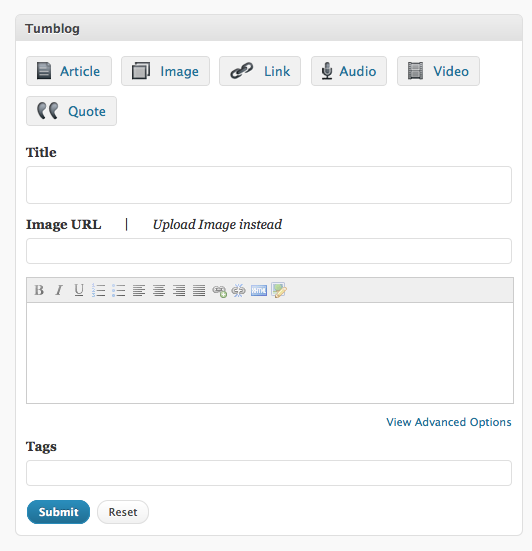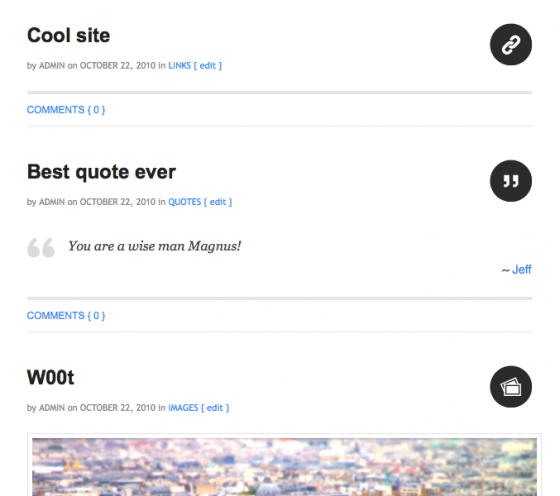 You'll also notice we did some style upgrades on the options panel by adding icons to the options headers on the left. We'll be adding this to all our new themes, and probably updating some of our older themes too.
The planned next step for Canvas will be adding BuddyPress functionality, which has been requested by a lot of our users. Stay tuned!