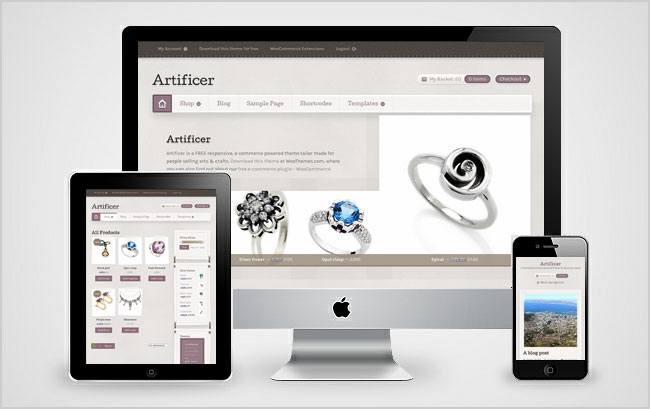 View the demo Download the Artificer theme for free
Artificer is a WooCommerce theme with an arts & crafts aesthetic designed for sole traders and small startups looking to sell hand made products. Of course there are alternate stylesheets for other types of stores, plus the theme is responsive placing it right into the hands of your customers thanks to mobile optimized layouts. Best of all it's 100% free!
Designed in-house by the talented WooLabs operative Jay Koster not a pixel has gone unnoticed with a level of detail usually unseen in a free theme.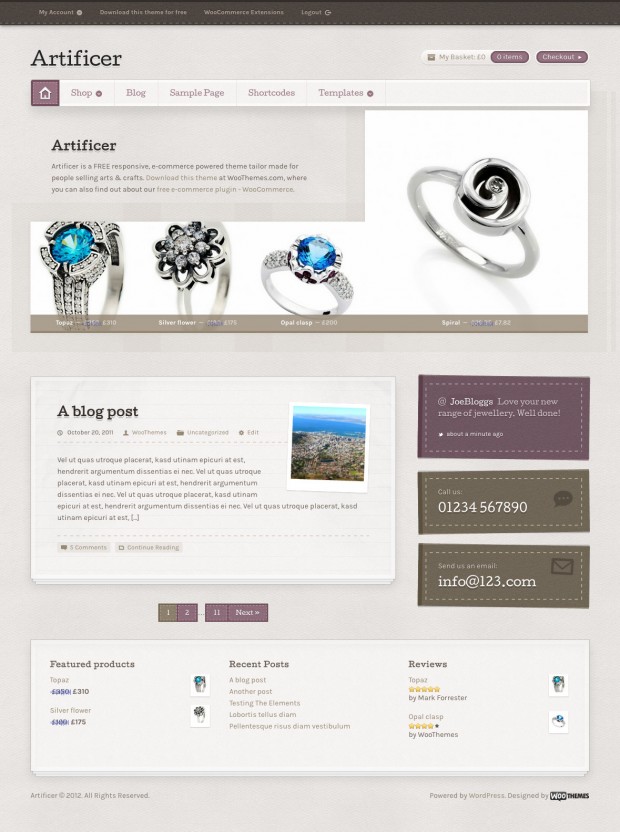 Display your stores vital contact details, latest blog post and featured products on the homepage. Take advantage of the widget regions to truly customise your homepage.
With the WooCommerce plugin available as a free download, boasting almost 200,000 downloads, an optimized free theme to skin it, and loads of theme options to really customize the look you now have absolutely no excuse not to try WooCommerce to take your WordPress site to the next level with e-commerce facilities.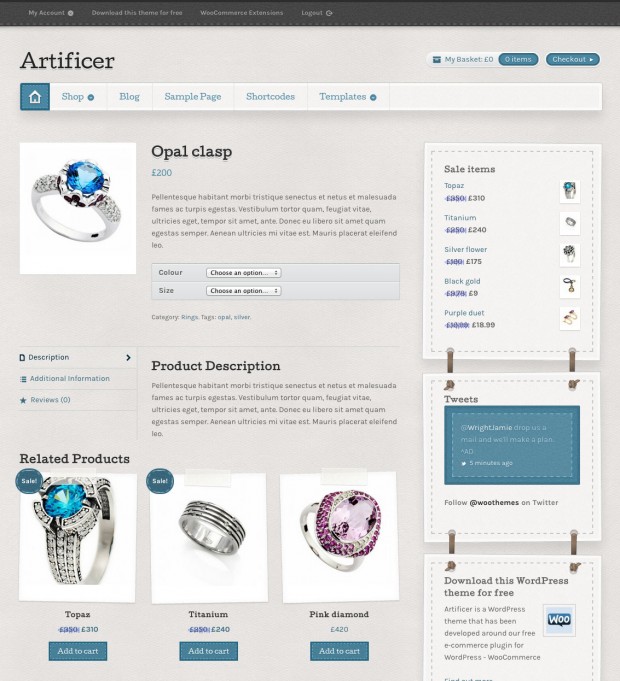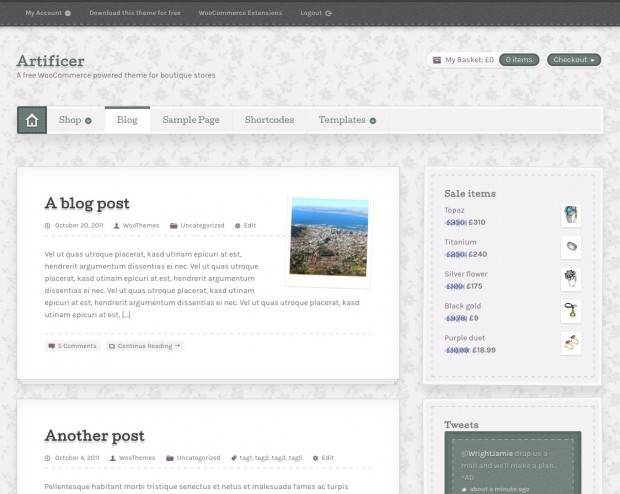 Feel free to leave your comments below, please be constructive though and stay on the subject. You can expect an exciting commercial theme release next week.
View the demo Download the Artificer theme for free