Can you believe 2012 is almost over? It's been a huge year for us at WooThemes – we've grown, matured and learnt some valuable business lessons. The team have operated most of this year at 110% so we are all looking forward to a little downtime before kickstarting 2013 with some big releases.
Before we enjoy some festive family time we've decided to offer you one last Christmas present.
Discount Coupon
Get 30% off all our WordPress products, valid until 31st December, 2012. Just use "JOLLYGOOD" as your coupon code on checkout.
The JOLLYGOOD discount applies to:
The coupon is not valid with either of our theme club memberships. Club members already benefit from similar product discounts.
To make it abundantly clear where to add the coupon code on your cart page see the below screenshot.

Giving back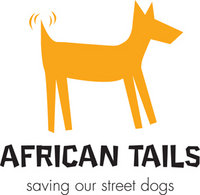 Whilst our Christmas promotion benefits you our customers, we want to ensure the money you spend with us over this Christmas period is far reaching. We've decided to share a portion of the profits with a South African based animal charity called "African Tails".
African Tails is close to our hearts as our office superhero, Dominique, spends all her spare time helping out this organisation that cares for abused and neglected street dogs. Visit their Facebook page to see the good work they are doing around Cape Town.
Don't waste any time. Get your WordPress products now and supercharge your website for 2013!
This promotion is valid until midnight on 31 December 2012 (UTC time).