At Woo, we love P2. Much like how P2 changed the way Automattic runs, it revolutionised internal communications at Woo and is a tool we use every day, on the platform we love most… WordPress!
Over the years, P2 has become a noun and a common way of referring to an "internal Twitter", as it were. Many useful plugins have also been developed, specifically for use with P2, to add functionality such as "likes" on posts, setting a "resolved" status for each post (useful for support questions) or clocking in at your digital office, powered by P2.
What about child themes for P2?
Today, we're proud to announce Houston, our child theme for P2.
Meet Houston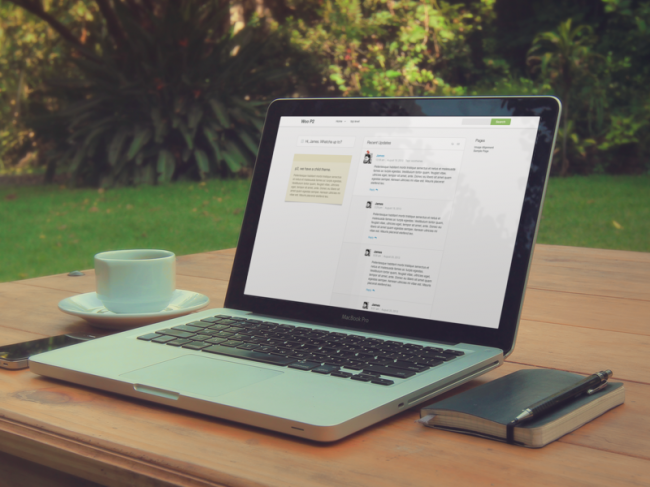 Houston is an internal project, started by James Koster, to redesign our P2 theme (where we spend a large portion of our days) and turn the standard look and feel of a P2 on it's head just a little bit.
Over the past few months, Houston has been tweaked, pushed and prodded to best suit our WooThemes workflow. The theme has also undergone a full review by the WordPress.org theme review team and, as of right now, is available on WordPress.org for free download!

A very neat responsive layout
Houston is for everyone
Do you use P2 at work or for personal projects, and want a new look? Do you want to use P2, yet aren't too keen on the default theme?
Houston is for you.
We're really proud to share Houston with the WordPress community and of where the project came from (scratching our own itch). We look forward to seeing Houston in the wild and hearing feedback about how Houston helps you in your business.
Download Houston Free Today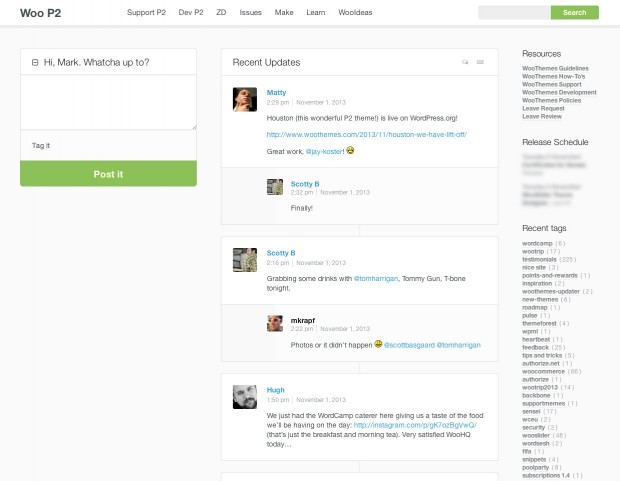 Contributing
If you use Houston we'd love to hear about it. And if you notice and bugs, please feel free to open an issue on the github repository.